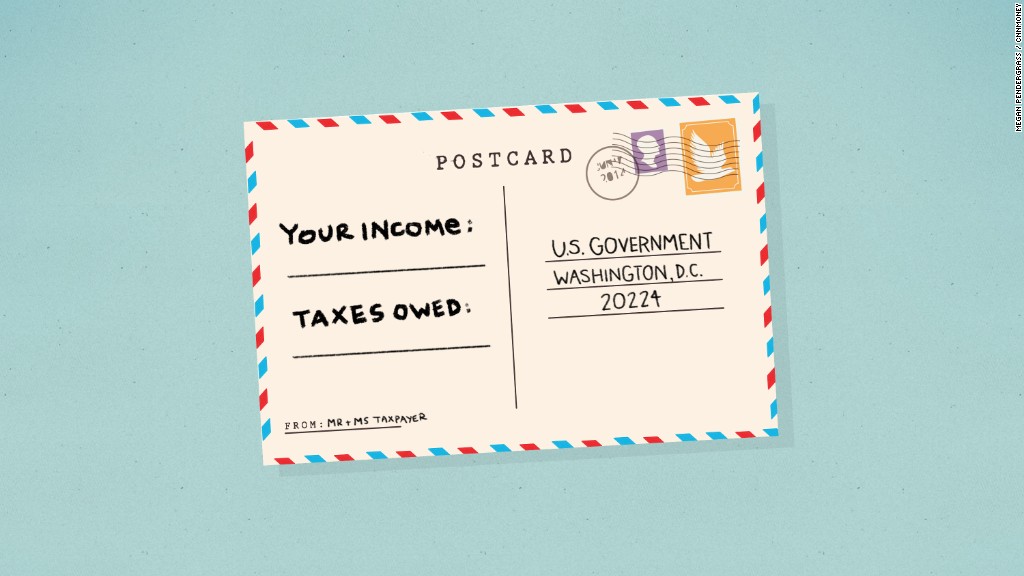 Former Defense Secretary Donald Rumsfeld filed for an extension on his taxes last week, like millions of other Americans. Unlike most, he included a personal note to declare his disgust with the incredibly complex U.S. tax system.
"I remain mystified as to whether our tax returns and tax payments estimates are accurate," he wrote in a letter that he also tweeted. "The possession of a college degree, retention of an experienced tax accounting firm and earnest application have failed to provide confidence that my returns and payments are properly completed."
Related: What your 2015 income tax dollars paid for
Rumsfeld told CNNMoney he has sent the IRS a similar plea for tax simplicity every April "for more years than I can count." And he'll continue to do so even though the agency has never replied.
He acknowledges that his pleas are somewhat misdirected, since only lawmakers have the authority to change the code.
"The IRS could do a whale of a lot to simplify the tax code," he said. "But the real burden is on Congress to take action, and the president to pressure them for action."
At 83-years old, he added he's close to losing hope he will live to see a flat tax. But he hasn't given up.
"Hope springs eternal," he said. "I'm from the Midwest; I'm a perennial optimist."
Rumsfeld's letter also decried the incredible sums of money that taxpayers have to spend every year on tax preparers who can help them navigate the system.
The current tax code "is disgraceful," he said. "People should be outraged. Which is why I try to give encouragement to those who have pushed for simplification and a flat tax."
Related: Use your tax refund to buy tax prep stocks?
As Defense Secretary under President George W. Bush, Rumsfeld said he spent most of his time in Washington focused on national security issues, leaving the tax code to others.
But now that he's retired and running the Rumsfeld Foundation, he has time to devote to his favorite. Especially on tax day.