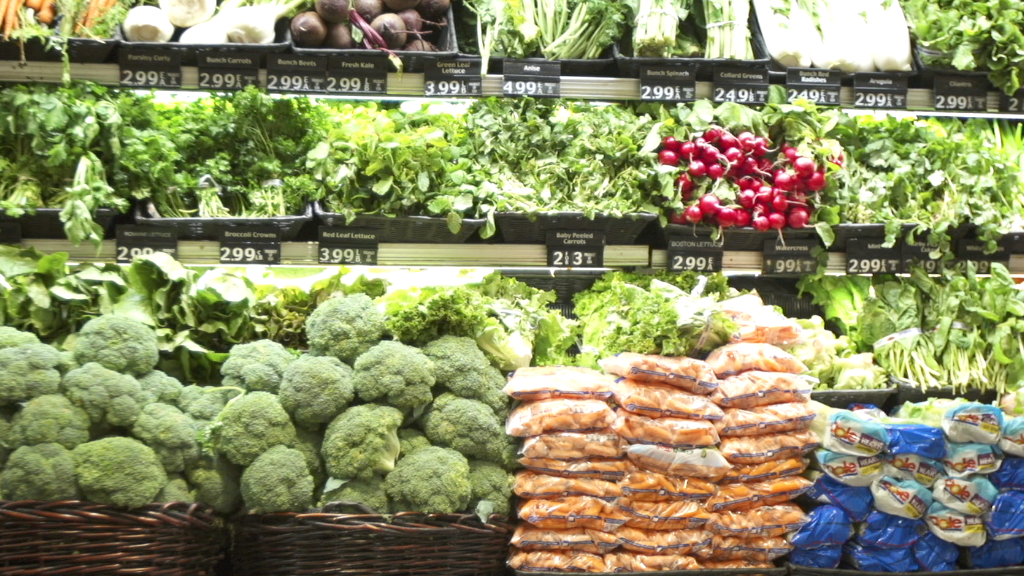 When it comes to shoppers' favorite grocery store, Wegmans tops the list.
The East Coast supermarket chain ranked as consumers' favorite grocery retailer, according to a recent report from Market Force Information.
This is the first time in four years Trader Joe's didn't take the top spot.
Publix Super Markets and Trader Joe's came in second and third place. That means the three best grocery chains in the U.S. are privately-owned companies.
Related: Trader Joe's vs Whole Foods on prices
The "Composite Loyalty Index" is based on consumers' satisfaction with their most recent shopping trips and their likelihood of recommending the store. Wegmans scored 76%, Publix 75% and Trader Joe's fell 5 percentage points to 73%.
The survey was done online with more than 10,000 respondents in February 2016.
Trader Joe's ranked first for cashier courtesy while Wegmans and Publix ranked highest in cleanliness, product selection and specialty department service.
Wal-Mart (WMT), which is the largest grocer in the U.S., ranked last out of the 15 grocers on the list.
Related: Why poor families are paying more for everyday items like toilet paper
Americans' food shopping habits have evolved over the years.
Consumers want more healthy options and aren't as loyal to a particular store as in the past. Instead, they're willing to shop around for better prices, fresh produce and the best selection.
The survey found nearly half of consumers want to buy organic items, particularly when it comes to meat, produce and dairy.
Here are America's favorite grocery store chains, according to Market Force:
1. Wegmans
2. Publix Super Markets
3.Trader Joe's Market
4.Hy-Vee Food Stores
5. ALDI
6. Costco
7. H-E-B
8. Kroger
9. WiCo Foods
10. ShopRite
11. Meijer
12. Giant Food Stores
13. Safeway
14. Stop & Shop
15. Wal-Mart