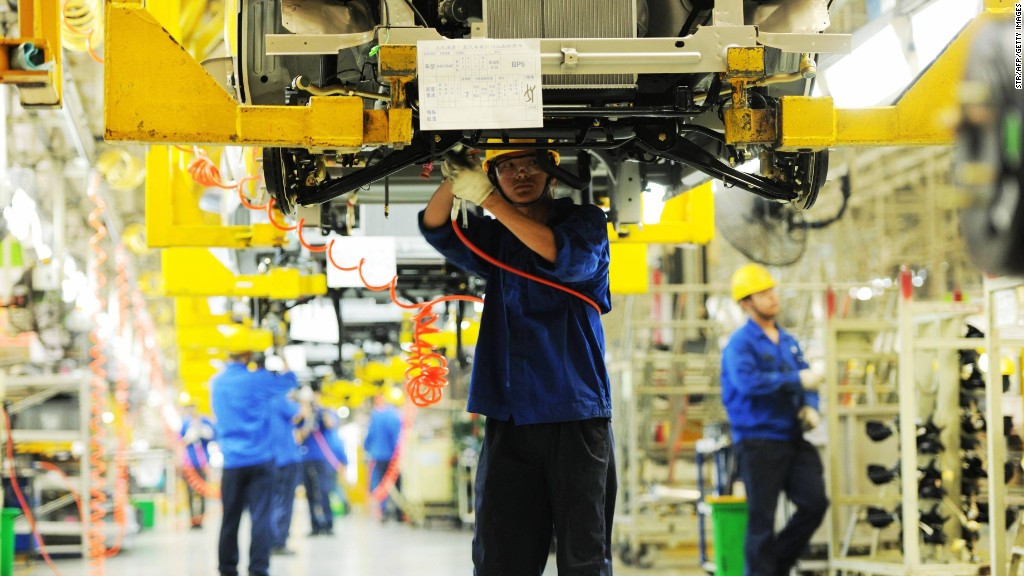 Life as a Chinese government official just ain't what it used to be.
Officials pinched so many pennies last year amid an austerity push that they didn't spend all of their travel and entertainment budget.
Spending on these perks -- travel, vehicles and entertainment -- came in 15% below budget at 5.37 billion yuan ($830 million), according to the Ministry of Finance.
"Various departments strictly implemented the savings requirements," the ministry said on its website.
President Xi Jinping has been leading a widespread anti-corruption and austerity campaign since 2013. The crackdown has continued to spread, affecting government agencies and state-owned enterprises. It has netted officials, prominent businessmen and even journalists on corruption charges that range from rumor-mongering to insider trading.
Related: Beijing to officials: You can't start a business
Ordered to rein in excess, officials have tightened their belts, spending less on things like high-end fashion and gambling. A number of luxury brands, including Louis Vuitton (LVMHF), Hugo Boss (BOSSY) and Burberry (BBRYF) have all noted weaker sales amid the anti-corruption drive.
Earlier this month, Prada (PRDSF) reported a 26.6% fall in net income for 2015, blaming weak sales in China for the slump.
Macau, a special administrative region of China where gambling is legal, suffered a 20% contraction in its economy last year as many high-rollers stopped coming to gamble in the city's casinos. Top casinos, such as Sands (SCGVX) and Wynn (WYNMF), have also taken a hit.
The Chinese government has cracked down on other activities, forbidding Communist Party members from accepting memberships to expensive golf clubs for free and asking officials to throw less lavish banquets.
Earlier this week, Beijing also expanded a pilot program that restricts the private business affairs of relatives of government officials.