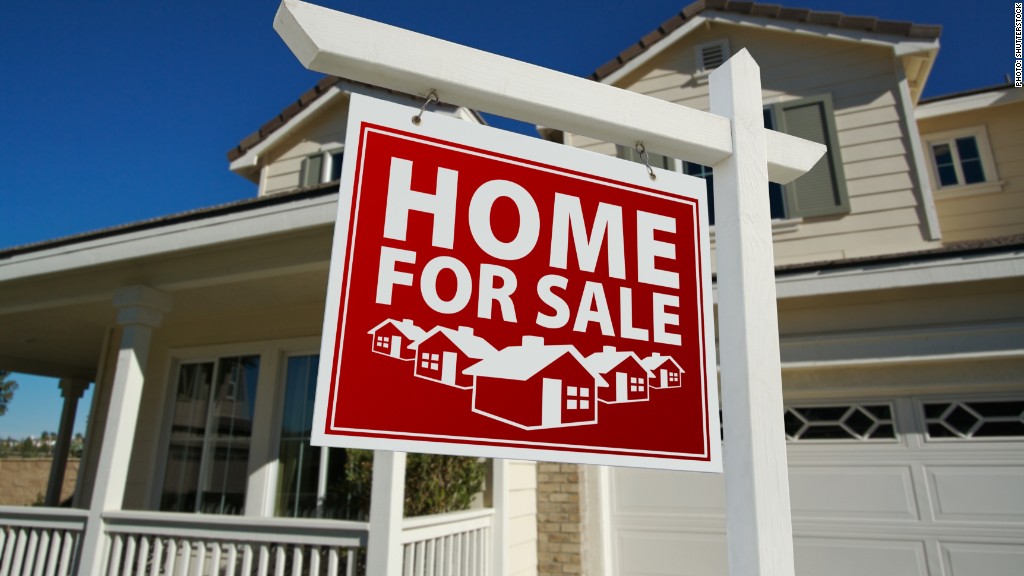 Nationwide, it usually makes more financial sense to buy a home than rent. But it's a little more complicated for those in their golden years.
Retirees also need to decide whether they want to leave an inheritance behind -- a key factor in the rent vs. buy decision.
If a retiree does not plan to pass the home on to heirs, it's nearly always cheaper to rent than to buy, according to a report from Trulia.
That's because building equity is one of the biggest factors that favors purchasing a home. But if there are no plans to leave the home behind, or buy another home, it usually makes more financial sense to rent.
"The value of that equity matters a lot when making the decision. If you don't care whether that value will be around when the house is sold, it might be a better deal to rent." said Ralph McLaughlin, Trulia's chief economist.
Related: These cities have the highest rents in the country
Out of the 100 cities with the highest population of people 65 and older, renting made more financial sense in 98 of the cities, for those not considering leaving the home equity as inheritance.
To calculate the savings of buying versus renting in retirement, Trulia assumed buyers were in a 15% tax bracket and would stay in the home for 15 years.
The Villages, Florida, and Danville, Virginia, were the only two places where it made more sense to buy, even when home equity wasn't a factor. It would be 14% cheaper to buy a place in The Villages, where the median home price is $250,019, and 7% cheaper to rent in Danville.
Homes are very affordable in Danville, with the median home price coming in around $65,000, according to McLaughin.
"That makes a mortgage peanuts compared to the rent, which is about $850 a month."
Related: The rental market is going gray
For retirees who are looking to leave their home's equity as an inheritance, Florida is home to the top 10 retirement cities where it's cheapest to buy.
For instance, it's almost 70% cheaper to buy a home in Naples, and buying costs nearly 62% less than renting in Marco Island.
"The financial advantages of home ownership in the South is very large because prices tend to be much lower relative to rent," said McLaughlin.
Calculate: How much house can you afford?
Here are the retirement cities in the U.S. where it's the cheapest to buy, according to Trulia:
1. The Villages, Florida: 71.6% cheaper to buy
2. Naples, Florida: 69.4% cheaper to buy
3. Venice, Florida: 66.5% cheaper to buy
4. Delray Beach, Florida: 64.1% cheaper to buy
5. Deerfield, Beach, Florida: 62.9% cheaper to buy
6. Marco Island, Florida: 61.8% cheaper to buy
7. Pompano Beach, Florida: 61.0% cheaper to buy
8. Englewood, Florida: 61.0% cheaper to buy
9. Titusville, Florida: 60.8% cheaper to buy
10. Hallandale Beach, Florida: 60.4% cheaper to buy