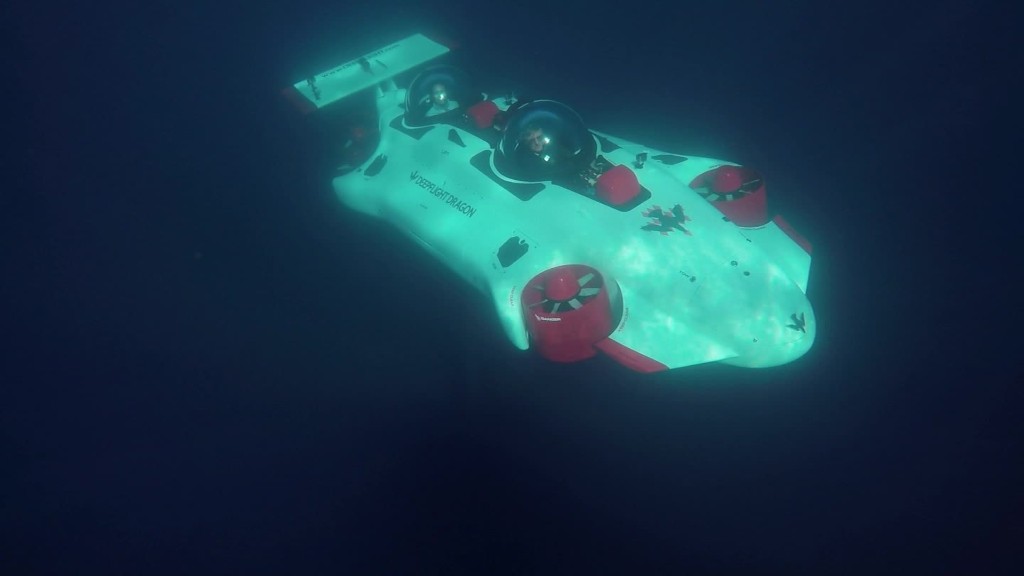 Australia has ordered 12 new submarines at a cost of $39 billion, becoming the latest nation to upgrade its fleet in a region where the seas are getting crowded.
French defense contractor DCNS beat competitors from Japan and Germany to the massive contract, which Australia described as the "largest and most complex" in its history.
Australia said the new 4,700-tonne Shortfin Barracudas will offer superior sensor performance and stealth characteristics, while maintaining the range and endurance of previous models.
Related: China's weapons sales to other countries are soaring
The new boats will be entering service amid a major submarine race in Asia. Already, 12 regional powers have submarines at sea, according to IHS Jane's, and at least eight want to buy new or replacement subs.
The arms race has been underpinned in part by the region's growing economic power. While defense spending in Europe is basically flat, Asian countries are increasing their military budgets by 5% each year.
Related: How fighters in Libya buy their weapons on Facebook
Geopolitical concerns are also driving spending. China, which builds its own submarines, is engaged in a string of messy territorial disputes with countries such as Taiwan, Vietnam, Indonesia, Malaysia and Japan. They all have submarine fleets.
Admiral Samuel Locklear, former commander of the U.S. Pacific Command, said last year that the Indo-Asia Pacific Region is already "the most militarized part of the world."
Related: Which NATO members are falling short on military spending?
Australia's military planners know the trend will only continue. The country's 2016 defense white paper predicts that half of the world's submarines will be operating in Asia by 2035.
"Military modernization in our region will not be directed against Australia, but it will mean the defense capability edge we have enjoyed in the wider region will significantly diminish," the paper states.