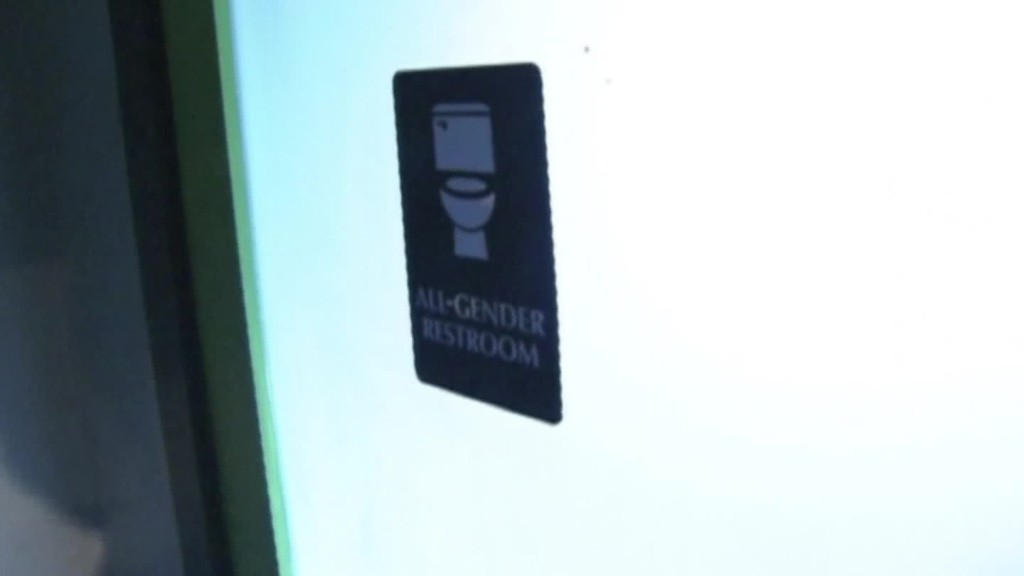 Nick Jonas and Demi Lovato have become the latest performers to cancel North Carolina gigs to protest the state's "hateful" anti-LGBT law.
Jonas and Lovato, who are touring in tandem, posted a joint statement on Twitter (TWTR) saying they decided to cancel their Raleigh and Charlotte shows "after much thought and deliberation."
"We know the cancellation of these shows is disappointing to our fans, but we trust that you will stand united with us against this hateful law," they said.
The duo have 35 shows in cities all over the country listed for their 2016 Honda Civic Tour. There are no North Carolina locations listed on the tour website.
"One of our goals for the tour has always been to create an atmosphere where every single attendee feels equal, included, and accepted for who they are," tweeted Jonas and Lovato. "North Carolina's discriminatory HB2 law is extremely disappointing, and it takes away some of the LGBT community's most basic rights and protections."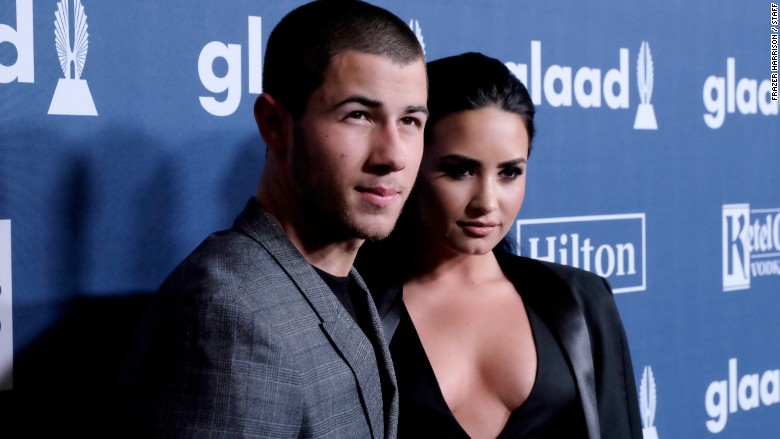 The recently-passed HB2 is known as the "bathroom law," because it requires transgender people to use the bathroom for the gender assigned to them at birth. But the law has a much bigger impact than that, because it also eliminates legal protections for members of the LGBT community.
Related: More than 50 protestors against LGBT law arrested at North Carolina statehouse
More than 50 protestors were arrested at the North Carolina state house in Raleigh on Monday, where they had gathered to denounce the law.
The law has been condemned by many artists, including Bruce Springsteen and his E Street Band, who were the first to cancel a North Carolina gig. Many others followed suit, including Pearl Jam, Ringo Starr, Cirque du Soleil and Boston.
Some companies also reacted strongly. Deutsche Bank (DB) and PayPal (PYPL) canceled plans to expand in North Carolina, costing the state 650 jobs.
Mississippi passed a similar "religious freedom bill," prompting Bryan Adams and Tracy Morgan to cancel their performances there.
Other musicians have decided to go through with their shows, but have been vocal in their opposition to the law. Jimmy Buffett and his Coral Reefers went ahead with their concerts in Raleigh and Charlotte last week, but he said that future shows in North Carolina "would definitely depend on whether that stupid law is repealed."
Cyndi Lauper said she was going ahead with her show, scheduled for June 4 in Raleigh, but would donate the proceeds to Equality North Carolina, a group for LGBT rights.
Related: The show goes on Anthrax and Stryper, despite anti-LGBT laws
Other bands have chosen to dismiss the issue as having nothing to do with their tours. "Screw the politics," said Scott Ian of Anthrax, who vowed to go ahead with his May 7 show in Concord, North Carolina. "We're musicians, not politicians," said Michael Sweet of Stryper, who still plans to perform in Biloxi, Mississippi on July 30.
Many musicians with shows scheduled in either state have remained silent on the issue, including Justin Bieber, Dolly Parton, Weird Al Yankovic, Foreigner, Queensrÿche, the Monkees and Dave Mustaine of Megadeth.