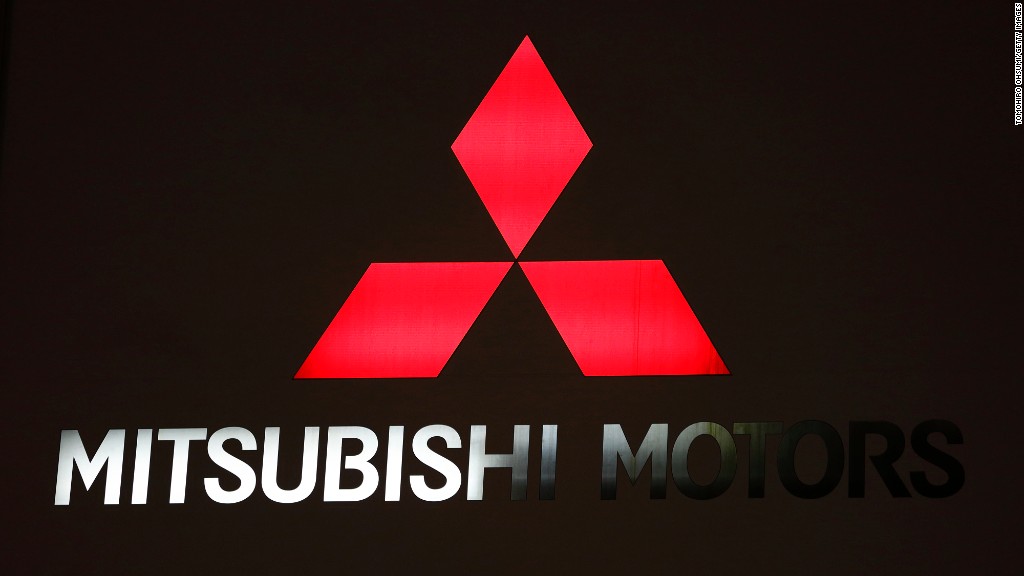 Mitsubishi Motors' problems are spreading beyond Japan.
The U.S. Environmental Protection Agency has ordered the automaker to conduct new fuel efficiency tests after it admitted to fudging its numbers in Japan for the past quarter century.
Mitsubishi said Tuesday that its procedure to calculate fuel efficiency has not complied with Japanese law since 1991, a much longer time period than previously known.
An agency spokeswoman said the EPA has "instructed Mitsubishi to provide additional information" regarding vehicles sold in the U.S. "The agency will also be directing the company to conduct additional ... testing for vehicles," she said.
Investors responded by pushing Mitsubishi shares down by 4% in Tokyo. The fuel test scandal has now erased more than half of the company's market value, and its shares are sitting at a record low.
The Japanese automaker first admitted last week that it had falsified fuel economy tests on hundreds of thousands of vehicles, including some sold to Nissan (NSANF).
Mitsubishi claims that cars with inflated fuel efficiency ratings were sold only in Japan. But action by U.S. regulators suggest the scandal will not quickly fade.
Related: Toyota fends off scandal-plagued VW in global sales race
Asked about the EPA action, Mitsubishi executive Ryugo Nakao said that "not everything is clear."
"We have testing data for cars for the overseas market ... in accordance with U.S. regulations, and we would like to report that to the relevant authorities," he said.
The automaker has said it will investigate products made for foreign markets, and a team of outside lawyers will conduct an independent review of company operations.
The snafu follows a huge scandal that rocked Volkswagen (VLKAF) last year after it admitted rigging diesel engine emissions tests in America and Europe.
Related: Emission cheating costs VW $18 billion
Other automakers have been penalized in recent years for putting a rosy spin on fuel economy figures.
Korean carmakers Hyundai (HYMTF) and Kia agreed to pay a combined $100 million fine in the U.S. in 2014 for overstating fuel economy estimates for many of their vehicles. They also had to refund customers for the difference in estimated fuel costs.
That same year, Ford (F) said it would compensate owners of about 200,000 U.S. vehicles after discovering the cars' gas mileage was overstated.
-- Yoko Wakatsuki and Rob Mclean contributed reporting.