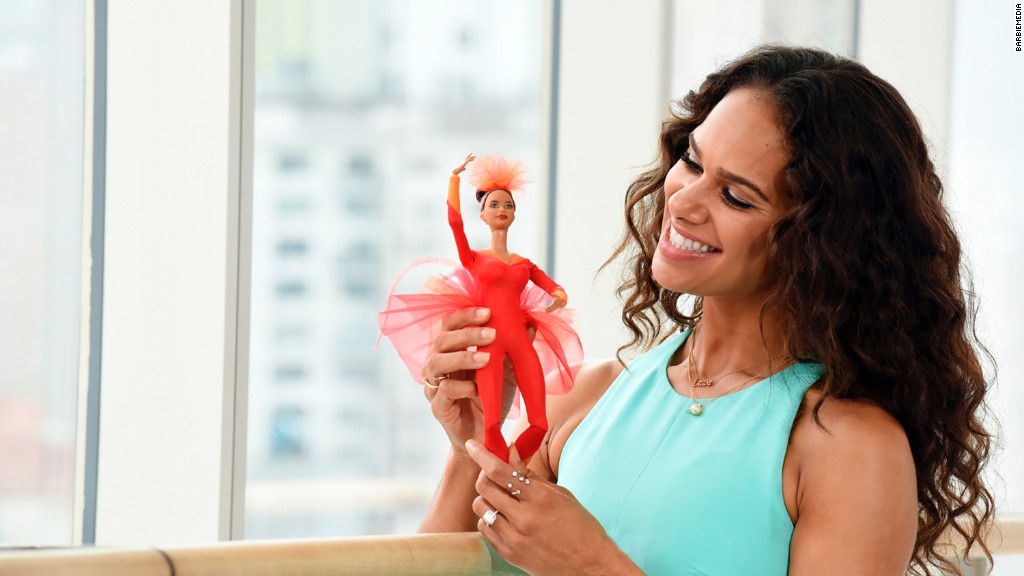 There's a new Barbie in the town. Her name is Misty Copeland.
The superstar ballerina is the latest celebrity to get her own Barbie doll, following the footsteps of Marilyn Monroe, Barbra Streisand, Audrey Hepburn and other accomplished women.
Copeland earned wide recognition last summer, when she became the first ever African-American female principal dancer at the American Ballet Theatre.
Her performances have been driving huge crowds to the ABT's shows for year.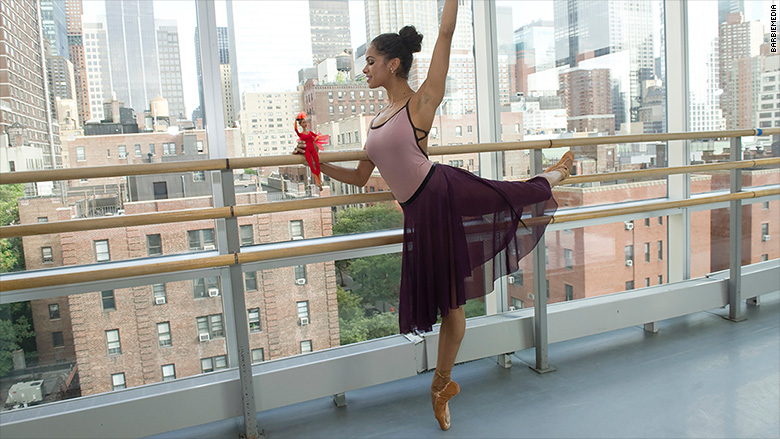 "Misty Copeland is at the center of a cultural conversation around how women continue to break boundaries," said Lisa McKnight, senior vice president at Barbie. "We know role play often leads to real 'play' in life and we're thrilled to celebrate Misty with her very own doll."
Related: Barack Obama, Misty Copeland discuss 'barriers' to the top
Copeland was involved in the doll's design and partnered with the Barbie design team on all the details, the company said in a statement.
The Misty doll is wearing an bright red outfit inspired by a costume Copeland wore in Firebird, her first ABT principal role.
The dancer said she was honored to have her own Barbie doll.
"I always dreamed of becoming an ABT ballerina and through Barbie I was able to play out those dreams early on," she said.
Copeland first joined the American Ballet Theatre company in April 2001 and was appointed a soloist in August 2007. She is currently starring, among her other roles, as Juliet in ABT's production of Romeo and Juliet.
The new doll went on sale Monday, and is available online for $29.95.