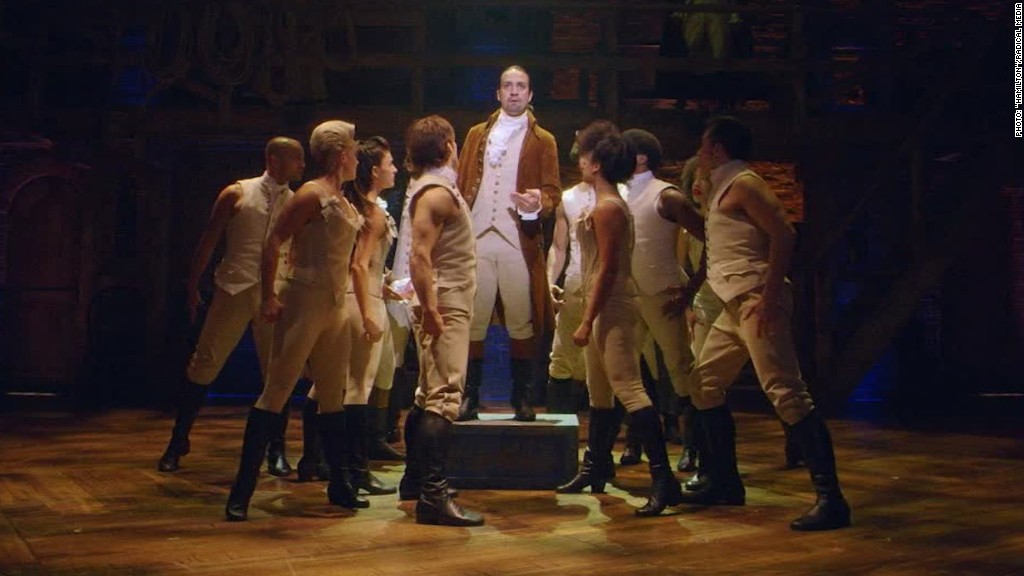 Goodbye #OscarsSoWhite and hello #BroadwaySoDiverse.
Both the announcement of the Tony Awards nominations and a study about diversity representation in theater highlights the difference between Hollywood and Broadway.
An annual report released by the Asian American Performers Action Coalition shows that the 2014-15 theater season is one the most diverse years on record, according to The Hollywood Reporter.
Tony Awards nominations: 'Hamilton' shatters record
The study, which was released on Monday ahead of the Tony nominations on Tuesday, reported that 30 percent of all roles went to actors of color, which was an increase from the previous year's 24 percent and well above the nine-year average of 23 percent.
Off-Broadway saw the biggest gains. At non-profit theaters, 38 percent of all available roles were played by actors of color this past season, an increase of 13 percent. Meanwhile, on Broadway 22 percent of roles went to people of color, a decline of 2% from last season.
But there seemed to be nothing but diversity in the theater on Tuesday, as Tony nominations were showered on several actors of color from casts of productions including "Hamilton," "The Color Purple," "Eclipsed" and "Shuffle Along."
It stood in stark contrast to the conversations that swirled around #OscarsSoWhite and the apparent lack of opportunity for actors of color in Tinseltown.