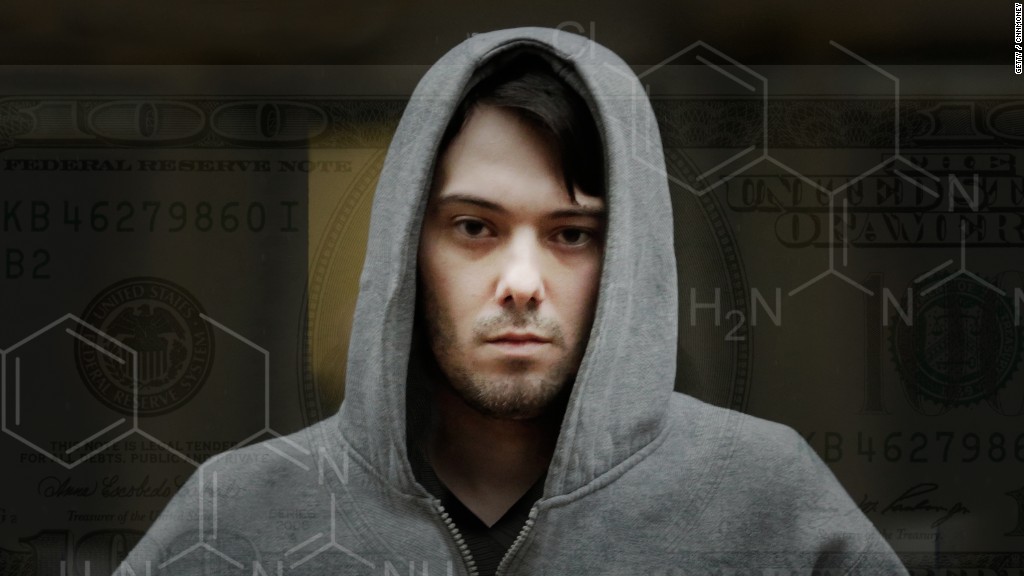 Martin Shkreli, the ex-pharmaceutical CEO famous for hiking up the price of a life-saving drug, will soon face new charges.
Shkreli appeared in U.S. District Court in Brooklyn on Tuesday on existing fraud charges where it was revealed that he'll face an additional indictment. He's been accused of illegally siphoning money from one of his companies to another to pay off bad market bets made by one of his companies.
The nature of the new charges was not released, but a new court hearing has been scheduled for June 6.
"I think today was a good day for Martin Shkreli," his attorney, Ben Brafman, said after the hearing on Tuesday. "We do not think the indictment will change in any way or affect Mr. Shkreli in any way. I don't want to talk about an indictment that I have not seen."
Related: Who is Martin Shkreli? A timeline
During his court appearance, Shkreli wore a conservative grey suit without a tie.
At one point, when the prosecutor mentioned that he had "defrauded Retrophin," Shrkeli scrunched up his face and pushed his glasses back up his nose.
CNNMoney asked Shkeli how he was feeling after the appearance in front of Judge Kiyo Matsumoto, but he did not respond.
Related: Shkreli offers Kanye West $10 million to be sole owner of new album
Shkreli, the former CEO of Turing Pharmaceuticals, made headlines last year for jacking up the price of Daraprim, a treatment for cancer and AIDS patients, by 5,000% overnight. The price went from $13.50 a pill to $750.
Shkreli has defended that as a necessary move to maintain profits.
He is not on trial for hiking up the price of Daraprim, even though that's his biggest claim to fame.
He is facing charges of illegally transferring funds and also lying to investors about his disastrous finances. They say Shkreli claimed to have assets under management that did not exist.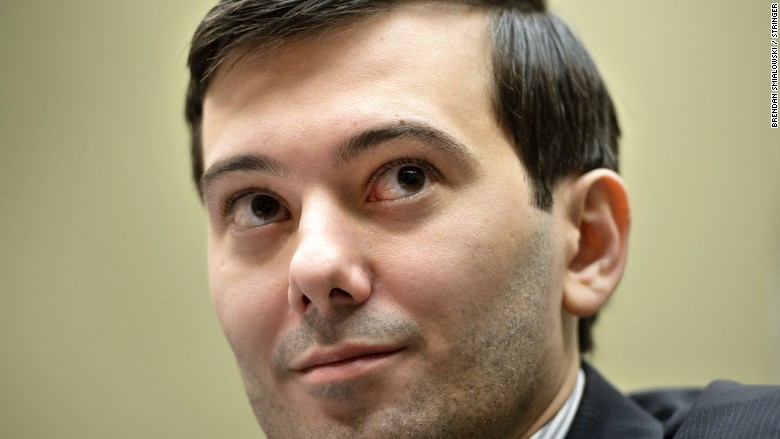 Related: Ghostface Killah goes off on Martin Shkreli in 11-minute video
According to court documents, Shkreli and his co-defendant Evan Greebel used investor funds from Retrophin (RTRX)to pay more than $7.6 million "through sham consulting agreements" to settle claims with investors from earlier failed hedge funds, "even though Retrophin was not responsible for those claims."
Shkreli doesn't seem worried about potentially going to prison.
"I am confident I will prevail," tweeted Shkreli when he was arrested in December. "The allegations against me are baseless and without merit."
CNNMoney's Ahiza Garcia contributed to this report.