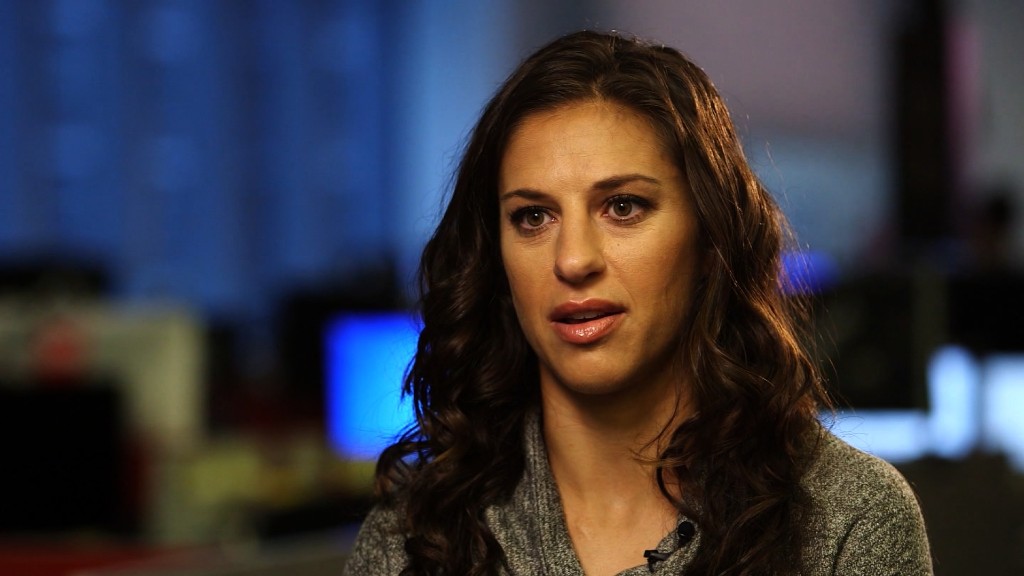 You go, girl!
Professional fastpitch softball player Monica Abbott made history on Thursday when she became the first woman in U.S. team sports to sign a contract that is expected to be worth $1 million.
The $1 million will be spread over the life of a 6-year contract with the Houston-based Scrap Yard Dawgs. It has a base pay of $20,000. She will get the rest in bonuses based on attendance levels -- games must have over 100 fans in attendance. According to the league's commissioner, Cheri Kempf, average attendance is 1,000 people.
Abbott doesn't have to pitch to get the bonus, which is capped at $180,000 a year.
Teams typically have 18 players and a salary cap of $150,000. Most players make between $5,000 and $8,000 a season. Opening Day is May 31 and the season lasts three months.
Related: Abby Wambach hired by ESPN
National Pro Fastpitch is a development league that started in 2002 out of a partnership with Major League Baseball.
There are six teams including the Dawgs of Houston, Texas: the Akron Racers, Chicago Bandits, Dallas Charge, Pennsylvania Rebellion and USSSA Florida Pride.
"We are very excited to have the number one pitcher in the world in Houston for the next six years," said Dawgs GM Connie May. "We have worked very hard to put a solid team on the field and Monica will be the final piece to this puzzle to give us the best opportunity to compete for the Cowles Cup in our inaugural season."
The Cowles Cup is the league's championship trophy.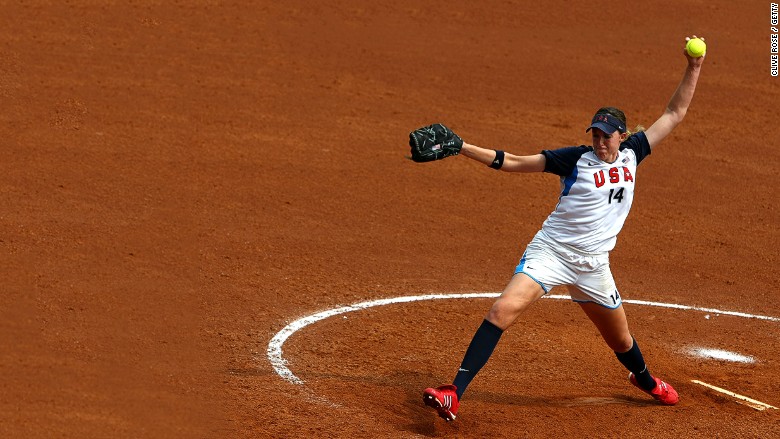 Related: U.S. women soccer players charge pay discrimination
Abbott, 30, said in a release that she plans to finish her career with the Dawgs. She's been in the league for nine seasons and her fastball tops out at 77 mph.
During her first pro appearance, Abbott threw an entire game and struck out 18 batters. She was the Playoff MVP as a rookie.
Abbott also won a silver medal in the 2008 Olympics in Beijing, and threw the first perfect game in the history of the Olympics.