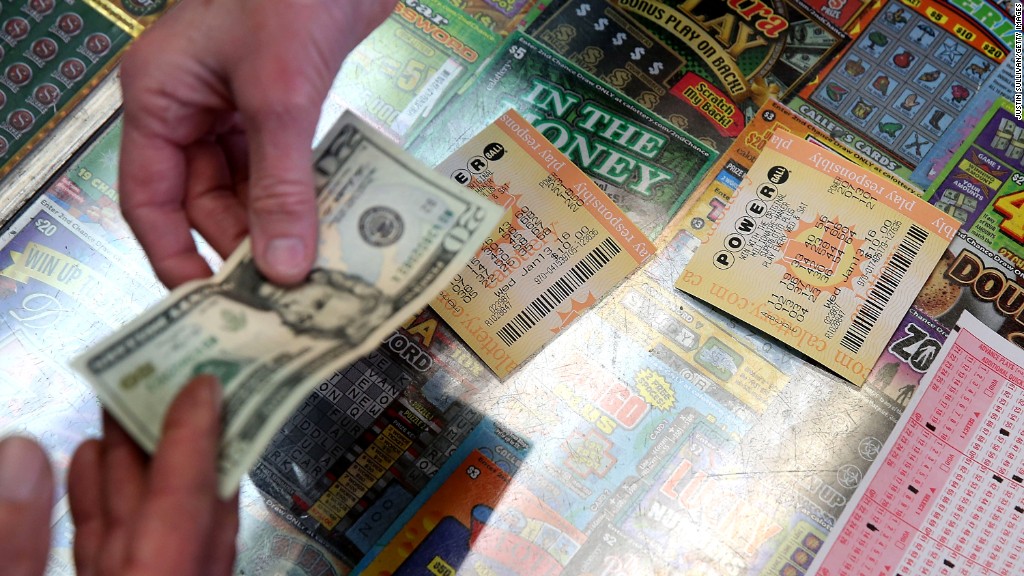 As the owner of a 7-Eleven, Andrea Shin often buys lottery tickets. But she and her husband Luis Soler skipped Saturday's $430 million Powerball drawing.
"When I heard the winning ticket was bought here in Mercer County, I asked him, 'Did you buy a ticket?'" Shin said. "When he said no, I said, 'Crap, I didn't either.'"
But Shin, who has owned the Trenton, N.J. convenience store for the last 10 years, won $30,000 anyway. That's because her store sold the winning ticket. The New Jersey lottery pays a $30,000 bonus to retailers who sell winning Powerball or MegaMillions jackpot tickets.
The winning ticket holder has yet to come forward, according to lottery officials who held a press conference at Shin's store Monday. He or she elected to take a $284 million lump-sum prize when they bought the ticket, rather than collecting the entire $430 million over the next 29 years.
It is one of the single largest prizes ever awarded by a U.S. lottery, since most big jackpots have been split between multiple winning tickets. Only two other lottery drawings had winners with larger prizes.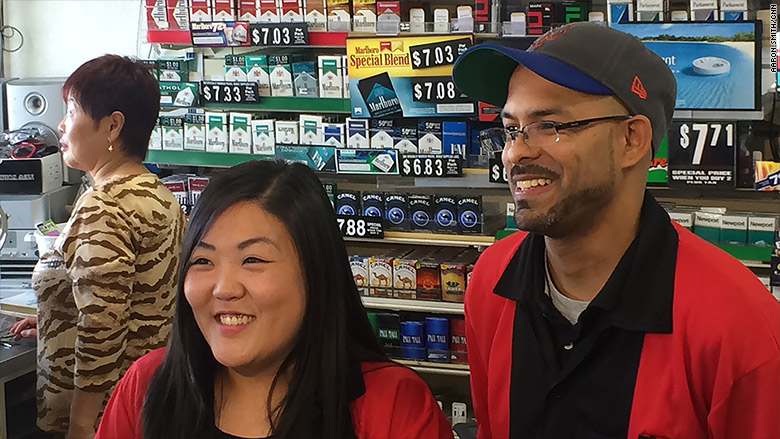 The winning buyer is unusual in a couple of ways. First, he or she picked their own numbers, rather than letting the computer pick the numbers for them. Second, they bought the ticket in advance, buying chances in both the Wednesday and Saturday night drawings on Tuesday. Most players only bet on the upcoming drawing.
Related: What you don't know about Powerball
Shin said she was excited when she first heard on Sunday that her store sold the winning ticket, even before she realized she get a $30,000 bonus.
"We get a lot of repeat customers. We think it probably is someone we do know," she said.
She hasn't decided how she'll spend the bonus, which she'll have to share with 7-Eleven under her franchise agreement, but added that she and her husband will probably take a vacation.
Related: Biggest lottery jackpots in U.S. history
Her husband Luis Soler said it's nice to have some good news in their neighborhood, which has seen more than its share of crime, including two shooting deaths about a half-mile from their store earlier this year.
"We've been bashed a lot lately for all the things that go on in Trenton. This is a good thing for Trenton," he said.
The owner of the winning ticket has one year to come forward and cash it in. State Lottery Director Carole Hedinger urged the winner to bring the ticket in now to have it validated, even if they want to take some time to meet with tax professionals or financial planners before they actually accept the prize money.