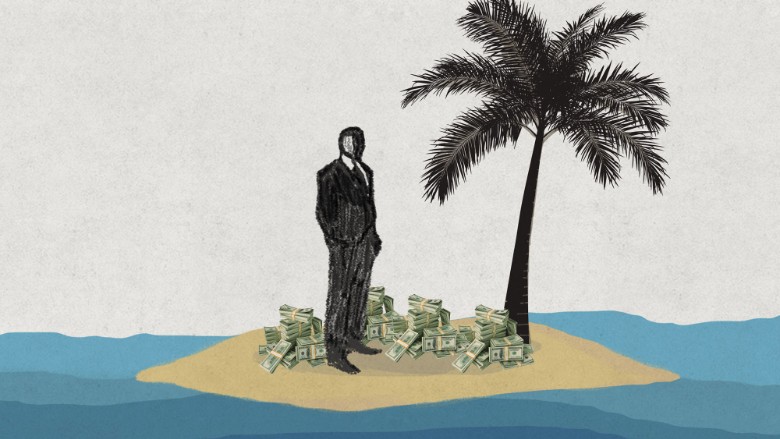 Money launderers, corrupt foreign officials and celebrities wanting to keep their London addresses secret will have a much harder time in the future.
The U.K. government said Thursday it planned to force offshore companies that own properties in Britain to reveal their true owners.
The new rules are designed to crack down on corruption and money laundering, and were welcomed by campaigners.
"This is a vital step towards transparency, there is no legitimate economic reason for secrecy," said Michael Bowes, a lawyer and trustee of Transparency International U.K.
But the change will also affect people who may have a legitimate reason to remain under the radar, for example to protect their privacy.
"Emma Watson is a good example," said Bowes. "She has a right to privacy, but overall, if you look at the balance of risk, the need for transparency outweighs these privacy issues," he said.
The Harry Potter actress said this week she set up an offshore company in the British Virgin Islands to protect her safety. Watson's name was found in a public database of individuals and entities that have alleged links to Mossack Fonseca, the law firm at the center of the Panama Papers leak.
Related: Emma Watson set up offshore company
Watson reportedly bought a London home using her offshore company, in order to keep her address private and protect her from stalkers.
Buying a property directly or through a British-based company would mean the ownership information would be public. Under the new rules, her name would be revealed even if she used an offshore company.
Unlike companies in the U.K., foreign firms are currently not required to disclose their ownership structures.
And because they are based in foreign jurisdictions, government and tax authorities find it hard to discover the real source of the money used to buy British assets. The U.K. government can't force other countries to change their laws, but it can stop anonymous companies from investing into the country's booming property market.
Related: Inside this murky world of offshore tax havens
"We know that some high value properties -- particularly in London -- are being bought by people overseas through anonymous shell companies, some of them with plundered or laundered cash," Prime Minister David Cameron said.
The new register of foreign companies will mean corrupt individuals and governments will no longer be able to move, launder and hide illicit funds in London's property market.
According to the U.K. government, foreign companies already own around 100,000 properties in England and Wales, of which 44,000 are in London.
"We are certainly talking hundreds of millions of pounds worth of illicit money that made its way to the London property market and elsewhere," Bowes said.