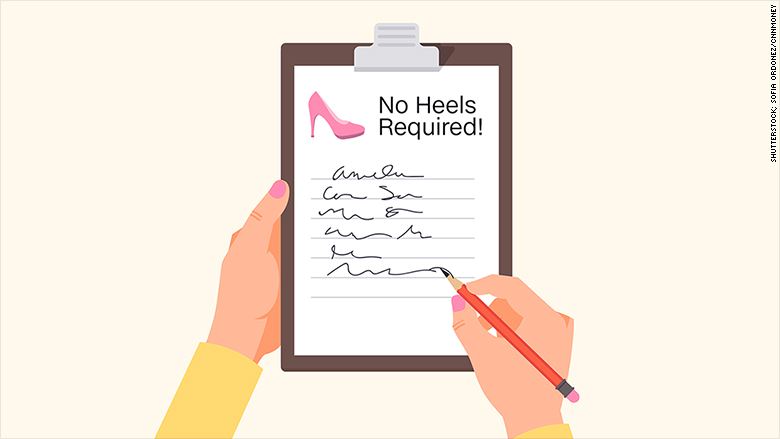 No more blisters! No more foot pain! No more high heels!
More than 100,000 people have signed a petition calling for a ban on company dress codes that force women to wear heels at work. That means British lawmakers will now debate the issue.
The petition was started by Nicola Thorp, who said she was sent home from her job without pay for refusing to wear high heels.
Thorp was hired by employment agency Portico to work as a receptionist for PwC in London last December. She turned up for work in smart black flats, but was told she should be wearing shoes with heels between two and four inches high.
"I was told by my supervisor, who was a woman, that I can either go buy high heeled shoes or go home," Thorp said. She pointed out her male colleagues were wearing smart flat shoes, but was only laughed at.
Portico shared its dress code -- including guidance that women should wear plain shoes with heels -- with Thorp when she signed up with them over two years ago. She says she wore flat shoes at several Portico clients and had never been sent home before.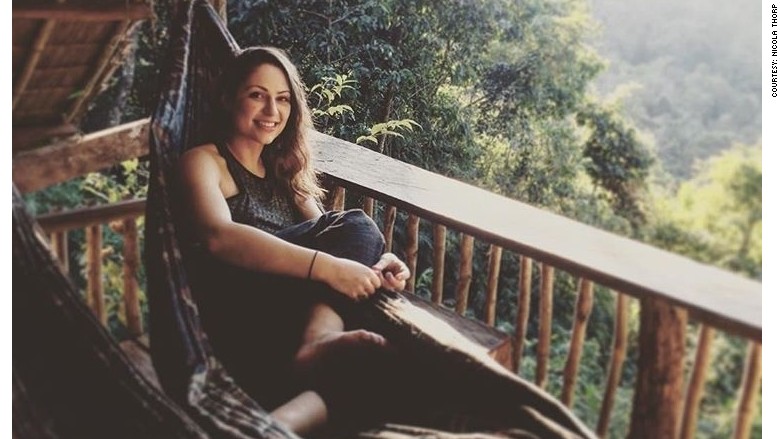 Related: Companies will be forced to reveal their gender pay gap
She started a parliamentary petition on Tuesday to make the practice illegal. By Thursday, it had 100,000 signatures -- the number needed to trigger a debate.
"It's overwhelming," Thorp said. "It's such a small issue... but if we can change these small issues, we can do something about the bigger problems women face."
PwC has outsourced its reception services to Portico. The global professional services firm said it had asked Portico to review its uniform guidelines.
Portico said it expects "high standards of professional dress" but would scrap its previous recommendation that female staff wear heels.
"With immediate effect, all our female colleagues can wear plain flat shoes or plain court shoes as they prefer," said Simon Pratt, Portico's managing director, in a statement this week.
Related: 6 things to know about the gender pay gap
Women working in hospitality, catering, air travel and other sectors are often required to wear heels as part of their uniform. But such dress codes have already been criticized by health experts.
The British Society of Chiropodists and Podiatrists says wearing high heels can cause long term foot problems, as well as serious knee and back pain. The American Osteopathic Association said one in 10 women wear high heels at least three days a week and a third have fallen while wearing them.
Related: Young women are asking for (and getting) more pay than men
Thorp doesn't object to dress codes in principle, just those that treat women differently to men.
"High heels are designed to make women look more attractive, not necessarily more professional," Thorp said. "I believe that by expecting women to wear high heels... these dress code policies are less favorable to women, they discriminate against women."