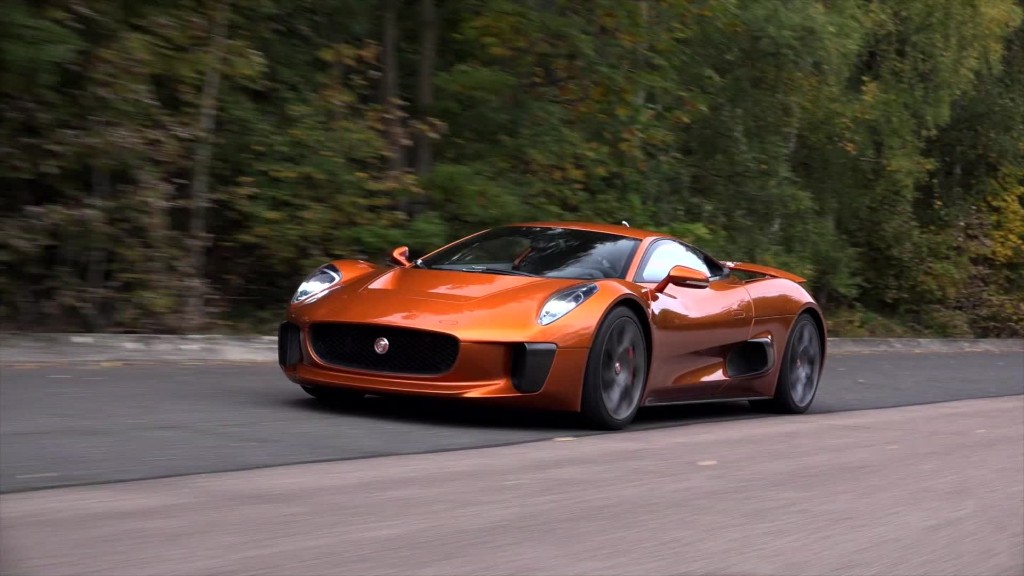 Britain's top spy agency has joined Twitter, and naturally James Bond was one of the first accounts it followed.
The Government Communications Headquarters, better known as GCHQ, joined Twitter (TWTR) on Monday with a verified account and a simple tweet saying, "Hello, world."
The initial tweet included a link to a statement saying the agency's move into social media was an attempt to be "more accessible and to help the public understand more about our work."
GCHQ has been selective about who it chooses to follow. In addition to tracking the official James Bond account -- @007 -- it is also following tweets from various British government departments, news agencies and royal accounts.
The new Twitter page quickly attracted 12,000 followers.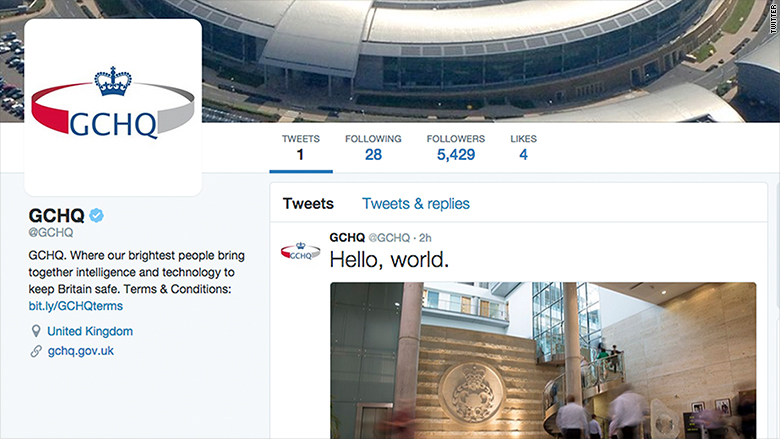 GCHQ works in partnership with the Secret Intelligence Service, called MI6, and the Security Service, called MI5.
Many people confuse the roles of the GCHQ, MI6 and MI5, so here's the low down:
- MI6 specializes in foreign intelligence, and it's where the fictional James Bond character works.
- MI5 protects national security and guards against threats from terrorism, espionage and sabotage.
- GCHQ is essentially an eavesdropping agency that monitors for cyber threats and gathers intelligence to protect the country. It's considered the British equivalent to the National Security Agency, aka the NSA, and is considered more secretive than MI6 and MI5.
America's CIA, which joined Twitter back in 2014, was quick to welcome its spying brethren onto social media, saying "Welcome to Twitter @GCHQ!"
Related: Twitter cuts off intelligence agencies from data feed
Though spying agencies are publicly embracing Twitter, the social media platform is not necessarily returning the love.
Earlier this month, Twitter cut off U.S. intelligence agencies from a data feed powered by the company Dataminr, which provides real-time information about events around the world produced by Twitter users.
Twitter said it was a longstanding company policy to deny data for government surveillance.
Related: Get a job with the GCHQ
The U.K. government has recently been working to hire 1,900 more spies to combat ISIS and other terrorist organizations.
Along with its hiring spree, it also said it would double the amount it invests to protect Britain against cyber attacks. The GCHQ was allocated £1.9 billion ($2.7 billion) in extra funding over five years to establish the country's first dedicated cyber-force.