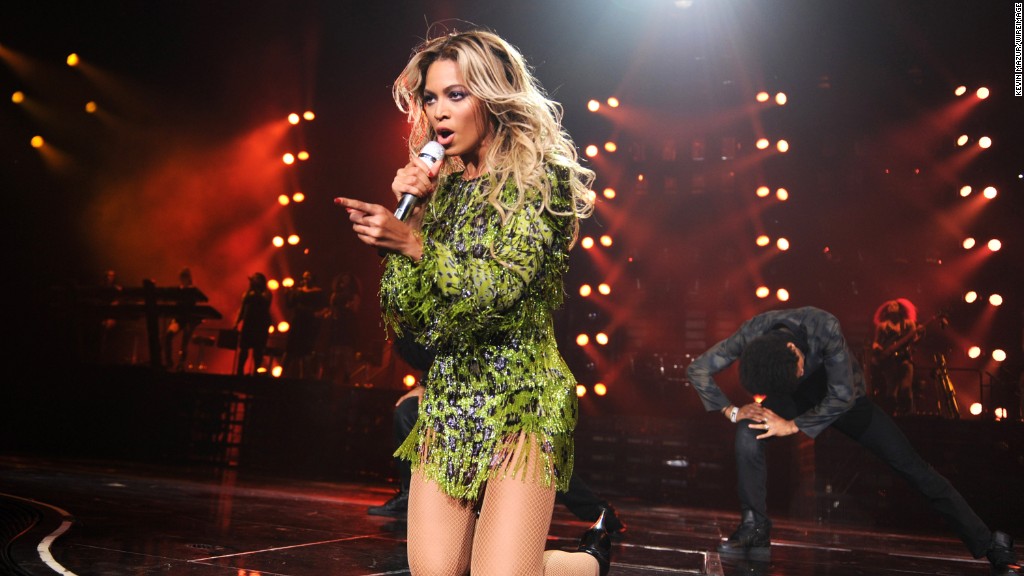 Beyonce's fashion line Ivy Park is fighting back over reports its clothes are produced in sweatshop-like conditions.
A report in a British newspaper has claimed the athletic wear is made in factories in Sri Lanka, where workers get paid $6 a day.
The article in The Sun on Sunday was based on interviews with the factory workers. It painted a grim image of the poor conditions the laborers have to endure, including cramped living quarters, low salary, and no sick pay.
Ivy Park said in a statement emailed to CNNMoney that it has a "rigorous ethical trading program."
"We are proud of our sustained efforts in terms of factory inspections and audits, and our teams worldwide work very closely with our suppliers and their factories to ensure compliance," the brand said.
"We expect our suppliers to meet our code of conduct and we support them in achieving these requirements," the statement added.
The company did not respond to requests for details about its code of conduct and did not address the specific allegations made in the report.
Related: Beyonce's new line of workout wear is now on sale
Anti-sweatshop campaigners say the poor conditions described by the report are not unusual among factories in Sri Lanka.
"This is the norm and the same applies for all the big global brands," said Anna McMullen, the policy director at Labour Behind the Label, a group fighting for workers rights.
"It takes a superstar name like Beyonce to make people say 'oh, this is horrible', but this is the reality that's happening every day, every week, every month, for all the big brands," she added.
Related: Topshop billionaire vs. 20,000 pensioners
Activists have long argued that the ethical audits and inspections in factories are not helping to clamp down on exploitation.
A recent report on the industry by the University of Sheffield said audits rarely lead to meaningful changes in the production process. "Ultimately, the audit regime is 'working' for corporations, but failing workers and the planet," the report said.
Ivy Park is a joint-venture between Beyonce and the retail billionaire Sir Philip Green. His family owns the fashion group Arcadia, which includes Topshop, Wallis, Burton and other brands.
Arcadia Group does not own or operate factories. Its products are manufactured at more than 950 locations in 49 countries.