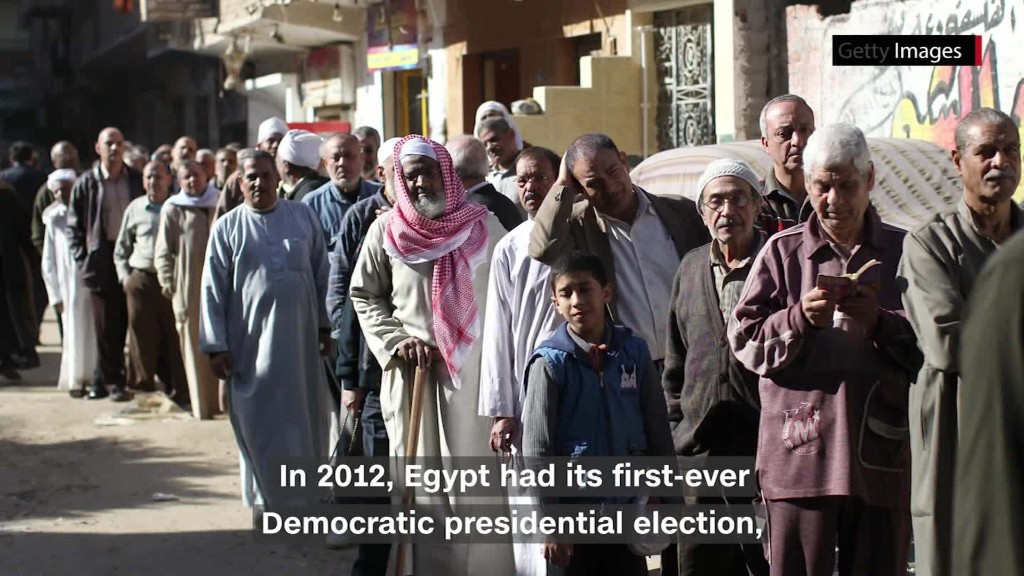 The prospects for Egypt's vital tourism industry are looking dire after another aviation disaster.
EgyptAir flight 804, carrying 66 people from Paris to Cairo, "swerved and then plunged" into the sea early on Thursday, according to a Greek official. Debris from the Airbus 320 was found on Friday. Egypt's top civil aviation official has said terrorism was a more likely cause of the crash than technical failure.
If that's the case, it would be the third attack on Egyptian aviation in six months: An EgyptAir domestic flight was hijacked in March, and terrorists brought down a Russian plane shortly after take off from Egypt's Red Sea resort of Sharm el-Sheikh in November, killing all 224 people on board.
"Although details of [Thursday's] incident are yet to be confirmed, the series of terrorist events hitting Egypt since 2015 raises further concerns about security at airports in the country and is very likely to deter tourists to go to this part the world," said Kinda Chebib, a senior travel analyst at Euromonitor International.
Related: Tour operator shares plunge on terror fears
Tourism plays a huge role in Egypt's economy. It accounts for around 11% of GDP and supports about 11% of all jobs in the country, according to data from the World Travel and Tourism Council.
"This is a country that needs tourism to survive," said Olivier Jager, CEO of travel intelligence firm ForwardKeys.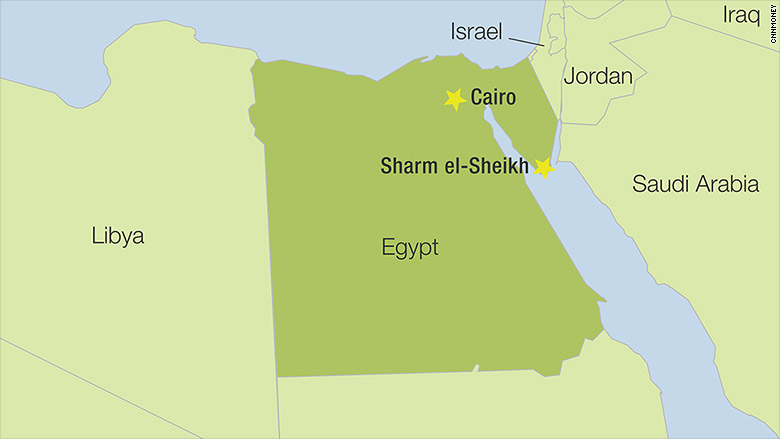 The industry was already suffering its worst crisis in years -- annual visitor numbers slumped to 9 million in 2015 from a record 14 million in 2010.
Political turmoil sparked by the Arab Spring protests in early 2011 scared millions of tourists away. Persuading them to return is getting harder with every attack.
"It's fair to say that the Egyptian market has become unstable for travel," said Jager.
The bomb on the Russian jet last November was a devastating blow. Many airlines stopped flying to Sharm el-Sheikh, and reduced their overall capacity to Egypt.
EasyJet (ESYJY) and Thomson Airways still won't fly to Sharm el-Sheikh even though Egypt introduced new security measures in the airport to keep passengers safe.
International travel to the country has dropped by 5% since the disaster, according to ForwardKeys data. Travel from Europe dropped 18% and there's no recovery in sight, said Jager.
Russia has been the single biggest market for Egyptian tourism, with 3 million Russian visitors landing in Egypt in 2014, according to Euromonitor. The U.K. and Germany were the next largest markets.
Prior to Thursday's EgyptAir disaster, the World Travel and Tourism Council was expecting tourist spending in Egypt to fall by a further 4% in 2016, following a 4% drop in 2015.
Egypt's economy grew 4.2% in 2015, but the International Monetary Fund expects growth will slow to 3.3% this year. Before the attack in November, the IMF had expected growth to pick up to 4.3%.