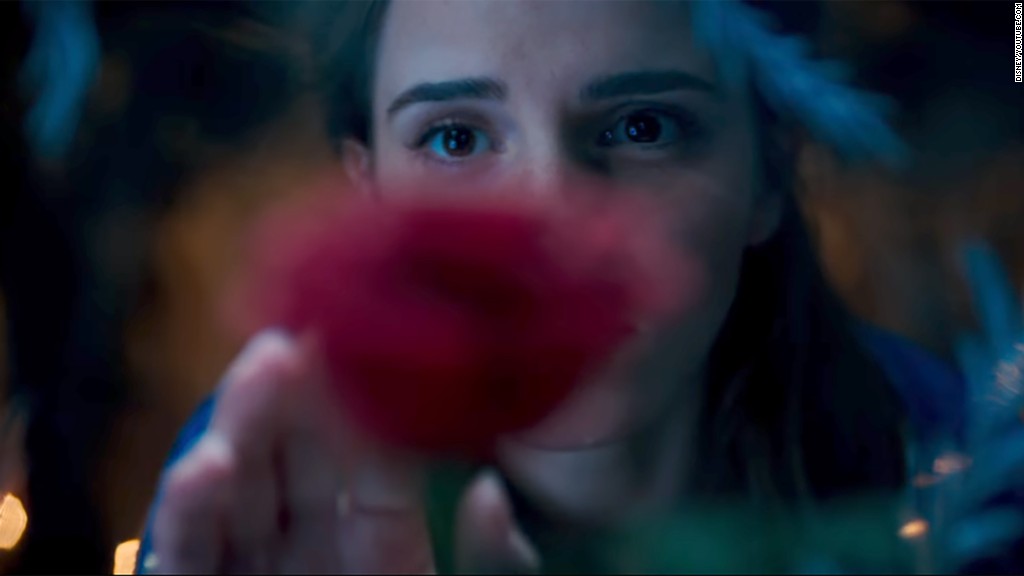 Mickey Mouse artifacts from the earliest days of Disney are hitting the auction block.
The items to be auctioned by next month by Van Eaton Galleries include the original score from the first Mickey Mouse song, "Minnie's Yoo-Hoo" from 1929. The document is expected to sell for $15,000 to $20,000.
Some of the original 1930 Mickey Mouse dolls, along with Donald Duck and Pluto, are listed for several thousand dollars each. A vintage Mickey Mouse doll signed by Walt Disney is going for a bit more: $25,000 to $50,000.
The auction will feature a total of 700 items from the dawn of The Walt Disney Company (DIS), including books, movie memorabilia and toys, as well as drawings from "Steamboat Willie" and "Plane Crazy," the very first Mickey and Minnie Mouse cartoons.
"This collection and the people that have collected it are beyond extraordinary," said Mike Van Eaton, the co-founder of Van Eaton Galleries.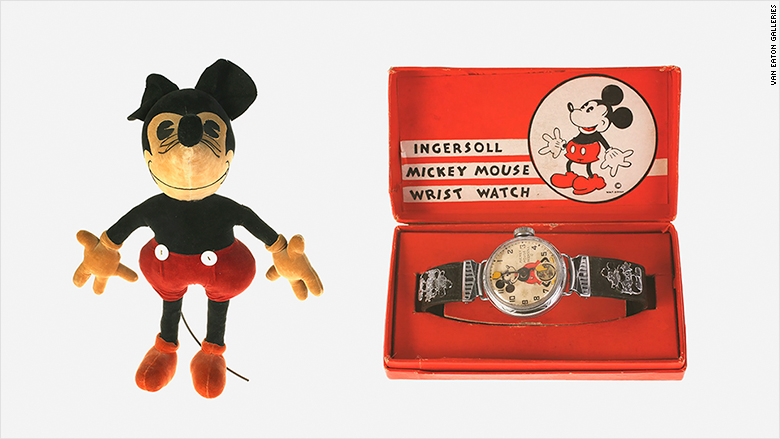 Among the more notable items are the mouse ears worn by the late Mouseketeer Annette Funicello, who was 13 years old when she joined The Mickey Mouse Club in 1955 (more recent members include Britney Spears, Justin Timberlake and Ryan Gosling.)
Proceeds from the ears, which managed to survive a house fire in 2011, will benefit the Annette Funicello Research Fund for Neurological Diseases.
An original 1933 Mickey Mouse watch, from the Ingersoll-Waterbury Company, is priced at $1,500 to $2,500.
The lot also contains a set of office furniture, including an animator's desk, from the Disney Studio animation office, made in an airline-inspired 1940 style known as Streamline Moderne. The price is estimated at $60,000 to $80,000.
The "Collecting Disney" auction will take place at 11 a.m. PT on June 16 at the Van Eaton Galleries in Sherman Oaks, Calif.