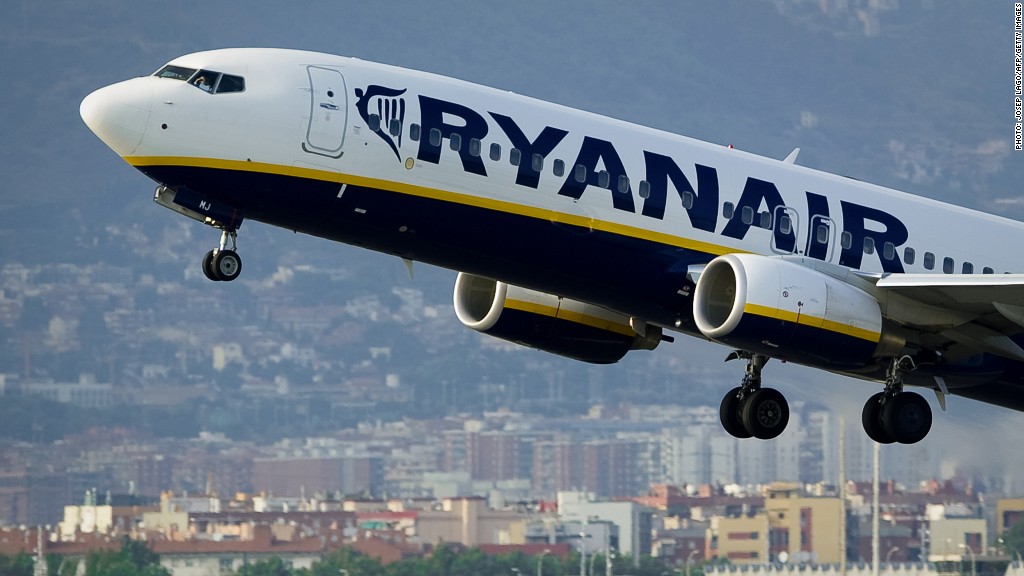 European airline Ryanair is reducing its checked baggage fees -- just in time for the busy summer travel season.
The low-cost carrier, which calculates its checked baggage fees on luggage weight and flight duration, announced Thursday it's cutting some fees by as much as 50%.
Checking a bag that weighs less than 34 pounds for a domestic flight shorter than two hours will now cost €15 ($17), down from €30 ($33). A heavier bag on the same flight length will cost 38% less at €25 ($28).
Travelers checking a lighter bag on flights under three hours will pay €25 (roughly $28) -- a 17% price reduction.
Related:Low-cost airline Ryanair launches private jet service
The costs of checking a bag for Ryanair (RYAAY) flights of three or more hours remain the same.
Checked bag fees are common in the airline industry and a major source of revenue, but tend to be one of the most hated fees among customers.
The low-cost airline said the move will bring savings for 92% of its travelers. Thursday's announcement also cuts the number of bag fee options to six from 108.
Low-cost airlines are known for keeping their ticket prices down by charging for "extras" like printing a ticket, seat assignments or water on board.
In early May, the Dublin-based airline said it plans to reduce its ticket prices in an attempt to maintain air travel in the wake of several deadly terrorist attacks across Europe.
The move seems to be working, the airline announced its travel increased 12% from a year ago to 10.6 million customers in May.