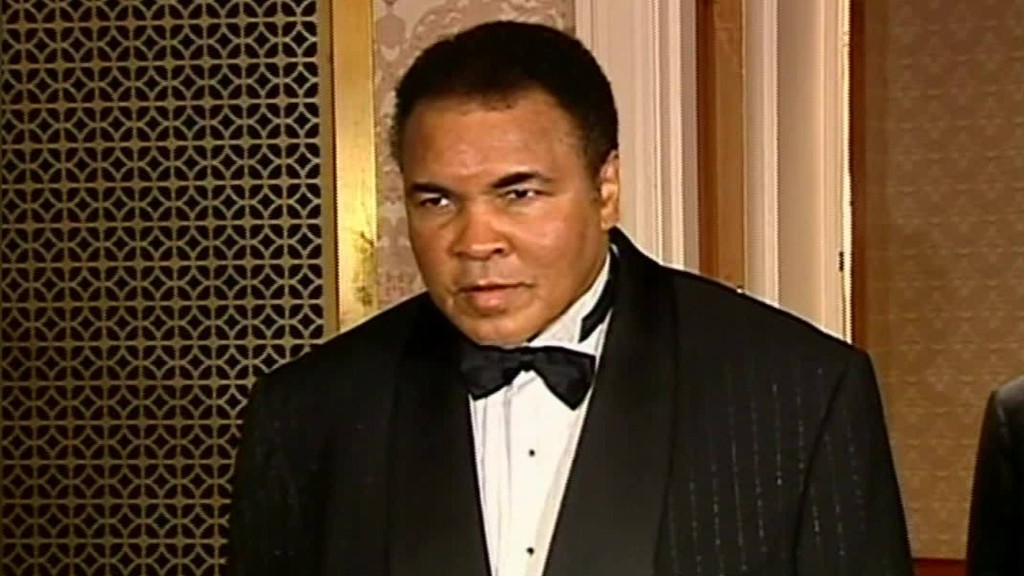 When he agreed to fight boxer Larry Holmes in 1980, Muhammad Ali was guaranteed a purse worth $8 million. Last year, Manny Pacquiao made 20 times that amount -- $160 million -- for losing to Floyd Mayweather.
Ali, who passed away Friday at the age of 74, is one of boxing's biggest legends. He had huge star appeal and was known the world over. He was a global brand that stood for success, courage and intelligence.
But the purses he fought for barely compare to what boxers are paid today. The gulf isn't about Ali but about how the business of sports has changed.
In boxing, a major shift was the advent of pay-per-view television, which allows promoters to effectively sell tickets to fight fans worldwide. A record 4.4 million households paid between $80 and $100 to watch the Mayweather-Pacquiao fight.
Ali's fights earned monikers that people still remember -- the "Thrilla in Manila," the "Rumble in the Jungle," the "Fight of the Century." They were widely anticipated and were broadcast TV events. But they didn't rake in the type of money that some of today's biggest matches do.
In 1971, Ali split a $5 million purse with Joe Frazier. Ali's $8 million take for his 1980 fight with Holmes would amount to only about $23 million in today's dollars.
The Mayweather-Pacquiao fight brought in about $500 million in revenue. And Mayweather reportedly made $300 million.
Related: Muhammad Ali: Boxing legend, activist and 'The Greatest' to a world of fans
Ali, born Cassius Clay, won a gold medal at the 1960 Olympics as an 18-year-old and was a three-time World Heavyweight Champion.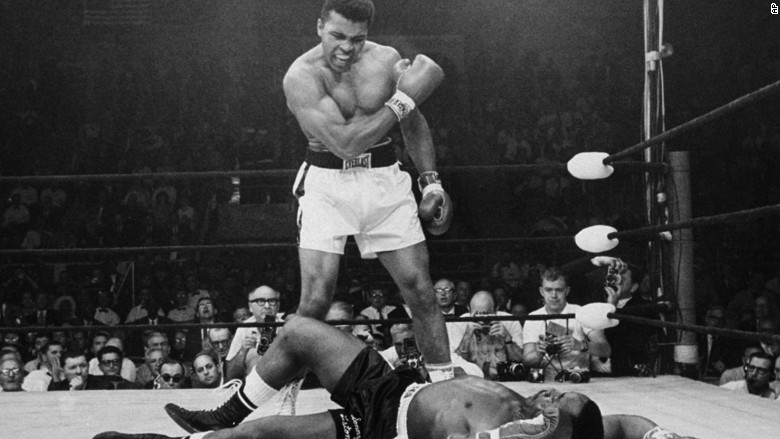 He was as great a showman as he was an athlete. He labeled himself the "Greatest of All Time." But despite his success in the ring, he made the big money outside of it.
Ali landed several endorsement deals after retiring from boxing in 1981.
In 2006, Ali was paid $50 million by CKX, an entertainment and licensing firm. Through the deal, CKX received 80% of the sales generated from Ali's name and likeness.
Ali's deals largely focused on the larger-than-life persona he had cultivated as a boxer.
For the last three decades of his life, Ali fought Parkinson's disease -- a disorder of the central nervous system.
Until the end, Ali continued to make public appearances and earn endorsements.
He partnered with Under Armour (UA) on a clothing line featuring his likeness. The apparel, footwear, and accessories rolled out last fall and were promoted with a campaign that relied heavily on famous photos, video footage and audio clips of Ali.
"Ali was one of the most iconic and transformative athletes of any era. His incredible athletic talent was matched only by his bold personality and relentless drive to be the greatest," Under Armour said in a statement on Saturday. "[W]e can all agree that none of us would be where we are today without his vision and brilliance."
Related: Ali's 'Fight of the Century' gloves fetch nearly $400K at auction
Ali also worked with Toyota (TM) -- one of his speeches was featured in the company's 2015 Super Bowl commercial "How Great I Am."
Google (GOOG) created an Android character of him for its "be together. not the same." campaign.
He appeared in ads for high-end clothing label Mr. Porter and collaborated with apparel company Roots of Fight and Stance socks.
Ali also released a $3,000 book called "GOAT: A Tribute to Muhammad Ali." It weighs 75 pounds and is covered in Louis Vuitton leather. Only 10,000 copies were published -- 1,000 of these were signed and sold for $7,500.
Still, for as famous as he was, Ali was never as successful at marketing his brand as other star athletes have been, according to Ali biographer Thomas Hauser.
"Ali wasn't about selling products," Hauser said. "He was about spreading tolerance and understanding."