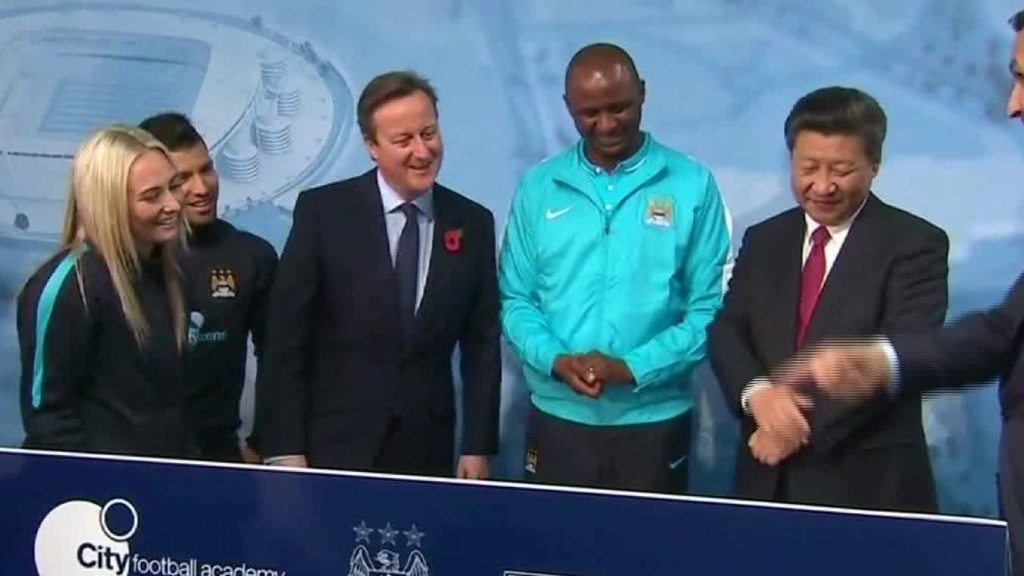 China just can't get enough of European soccer teams.
Chinese retail giant Suning Holdings is buying a majority stake in illustrious Italian club Inter Milan for 270 million euros ($307 million).
It's the latest big investment from the world's second biggest economy into Europe's high-profile soccer teams -- and more could be in the pipeline. Chinese companies in general have been on a deal-making tear so far this year, buying up foreign companies at a record rate.
Inter Milan's former president Massimo Moratti has sold off his stake to Suning, which will now hold nearly 70% of the team. The remaining 30% will be held by International Sports Capital, which is owned by Erick Thohir. Thohir will remain president of Inter Milan.
The partnership is "a game changer for Inter Milan," said Thohir. "The popularity of the game, particularly in Asia and China, is going through a period of massive growth."
Suning's announcement falls right in line with Chinese President Xi Jinping's ambitious plans for the country to become a global soccer superpower. Xi wants to build a domestic sports industry worth $850 billion by 2026. And as a big soccer fan himself, he wants China to win and host the World Cup.
Suning already owns a top club in the Chinese league, Jiangsu Suning, which made waves earlier this year for splashing huge sums on foreign players.
Related: Storied UK soccer team sold to Chinese businessman
Inter isn't the only Milan soccer team that's drawn Chinese interest. Its big rival, AC Milan, could be next. AC Milan's owner, Fininvest, agreed last month to hold exclusive talks with a group of unidentified Chinese investors over the sale of a stake in the club.
An ever-growing string of soccer deals is coming out of China at the moment. Last month, Chinese businessman Tony Jiantong Xia agreed to buy control of the English team Aston Villa, although the deal still needs to be approved by English soccer authorities.
Other recent investments have included elite clubs like the U.K.'s Manchester City.
Two of China's richest men -- Alibaba founder Jack Ma and real estate mogul Wang Jianlin -- have also pumped money into soccer clubs. Alibaba bought a 50% stake in top Chinese team Guangzhou Evergrande in 2014, and Wang's Dalian Wanda Group took a 20% stake in Spain's Atletico Madrid last year.
Suning is primarily an electronics and appliance retailer, selling goods ranging from washing machines to air conditioners. The company operates thousands of stores in China, and is also a giant e-commerce firm.