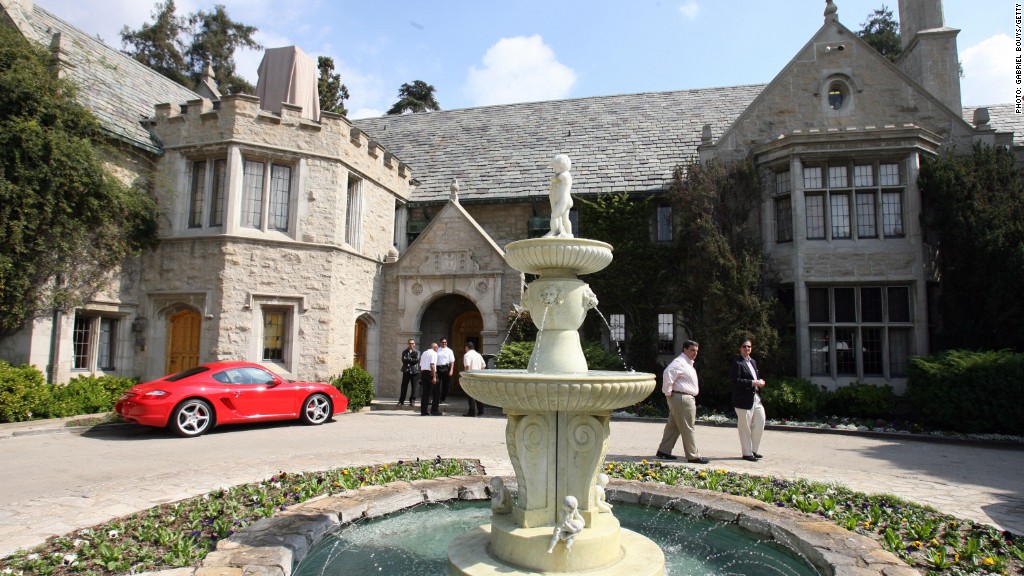 The Playboy Mansion has a buyer. It's Daren Metropoulos, of Metropoulos & Co., the private equity firm that famously help rescue Twinkies snack cakes from extinction when it bought Hostess out of bankruptcy.
Metropoulos is in contract to purchase the notorious party palace, though he won't call it home just yet. Playboy's 90-year-old founder, Hugh Hefner, will get to stay at the mansion for the rest of his life per the terms of the sale.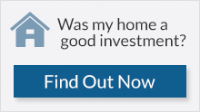 Related: Playboy's new era: Sexy but 'safe for work'
Built in 1927, the Playboy Mansion has seven bedrooms, eight bathrooms, a wine cellar, home theater, gym, tennis court and swimming pool partially covered by a man-made cave, or grotto. It's been the site of numerous star-studded affairs and salacious parties.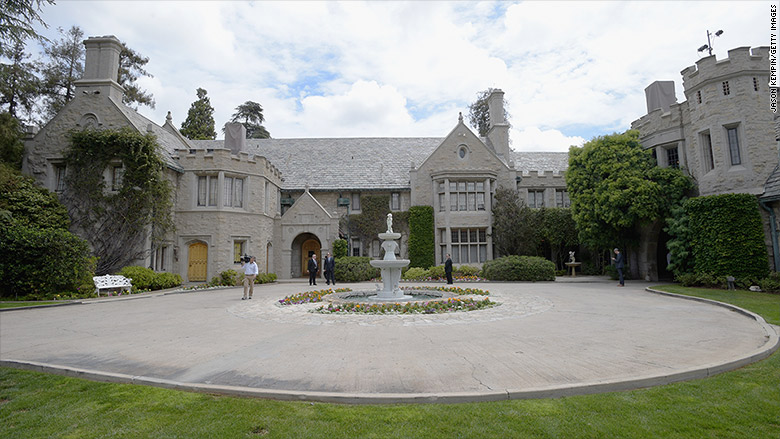 The estate is listed for $200 million, though it's not yet clear if Metropoulos will pay that amount. The offer was reported earlier Monday by the Wall Street Journal, and Playboy Enterprises confirmed the deal to CNNMoney.
Metropoulos co-manages Metropoulos & Co. with his billionaire father Dean. Their firm made headlines three years ago when it won the bid to buy Hostess Brands via a joint venture with Apollo Global Management. He previously served as co-CEO of Pabst Brewing Company.
The 32-year-old investor already owns the property adjacent to the Playboy Mansion, which he purchased from Playboy Enterprises in 2009, a spokesperson for Metropoulos said.
He did not respond directly to CNNMoney's request for comment.
Selling off the Playboy Mansion is just one of the broad changes shaking up Playboy Enterprises in recent months. After first listing the property in January, the company announced that it was considering offers to buy up the entire company.
A sale that included Playboy's web site, mansion, licensing deals and its cornerstone product, Playboy Magazine, could have been worth more $500 million.
In March, the magazine stopped publishing nude photographs.