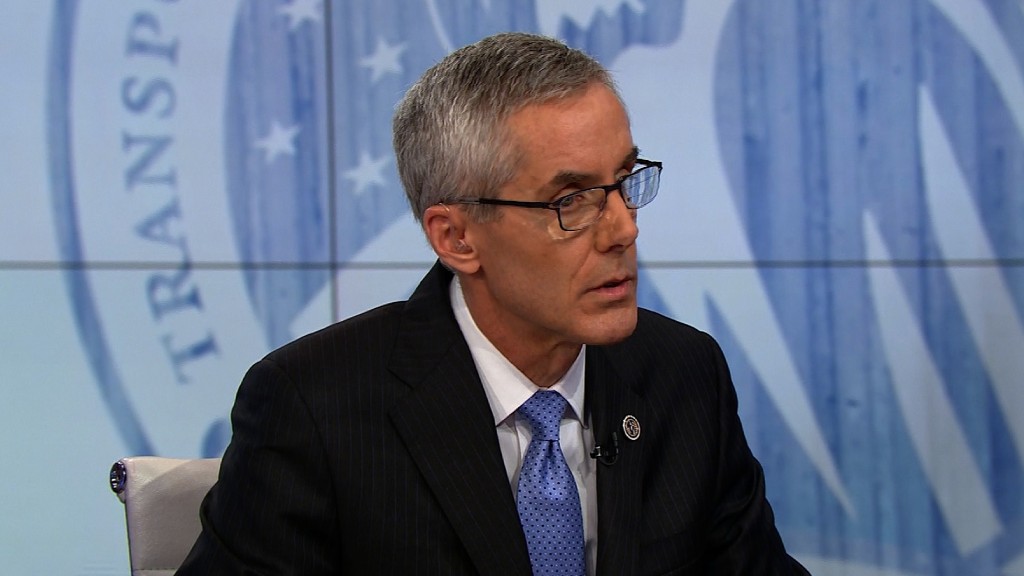 What TSA problem?
The security checkpoint nightmare that many people worried about over the Memorial Day weekend did not materialize, according to testimony by TSA Administrator Peter Neffenger.
Neffenger appeared before a U.S. Senate committee hearing on Tuesday, and said things went very smoothly over the holiday.
Over the six-day Memorial Day period, Neffenger testified that "99% of passengers waited less than 30 minutes in standard security lines. 93% of passengers waited less than 15 minutes." Those who had gotten advance clearance to use the TSA PreCheck lines waited less than 5 minutes.
Overall TSA cleared 10.3 million passengers, which is a 3% increase from a year earlier.
Neffenger said TSA's ability to hire 768 new officers helped with the weekend's workload. But he attributed much of the improvement to a better allocation of resources -- shifting staff to high-volume airports. The agency also had an office set up to monitor problems in real time at high-volume airports and respond with extra staff. The agency concentrated on the nation's seven busiest airports.
"If you can you can prevent problems from happening there, you don't have problems that cascade throughout the system," Neffenger said.
The agency's focus on the large airports has since been expanded to the 20 largest airports.
Recent months have been filled with reports of lines taking as long as two or three hours at some airports. About 450 passengers at Chicago's O'Hare reportedly missed flights and had to spend the night at the airport after the security delays.
Related: Is this the future of airport security?
The Memorial Day weekend is one of the busiest travel weekends of the year, with its Friday typically resulting in the fourth largest number of airline passengers of any day. Airlines have been worried that long TSA lines could scare travelers away from flying during the crucial summer travel season.
Related: Are airport security lines getting better?
Neffenger didn't mention it in his prepared remarks Tuesday, but he had replaced Kelly Hoggan -- head of the agency's office of security operations -- just before the holiday. Hoggan had been the subject of significant congressional criticism.