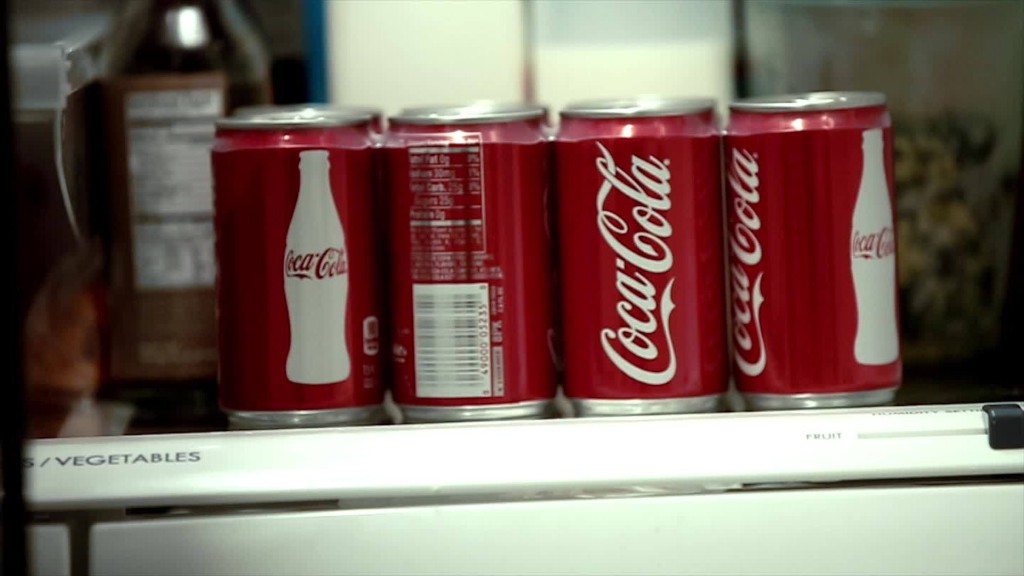 The City of Brotherly Love? Not for soda.
The Philadelphia City Council gave preliminary approval to a soda tax on Wednesday, paving the way for one of the nation's first taxes specifically targeting sugary beverages.
The council agreed on a 1.5 cent tax per ounce, meeting Mayor Jim Henney halfway on his push for a 3 cent tax.
That adds up to 18 cents for a 12-ounce can, or $1.08 for a six-pack, or $1.02 for a two-liter bottle.
Lauren Kane, spokeswoman for the American Beverage Association, slammed the soda tax as "highly unpopular with Philadelphians, and all Americans."
"It is a regressive, discriminatory tax and will hurt the incomes of working people and harm local businesses," she said.
Related: Saudis will soon pay a tax on soda and tobacco
The new tax could raise an estimated $91 million over the next year, which would be used to fund pre-K education, schools, parks, recreation centers and to go toward the city's general fund, according to Council President Darrell Clarke.
Clarke said that council members agreed to the soda tax because some of the revenue will go to the general fund to help balance the city's budget. The final vote is June 16.
The new soda tax would be on top of the 8% sales tax that already applies to soda in Pennsylvania. Soda is classified as food, which is tax exempt in some states, but not in Pennsylvania.
The Tax Foundation, a think tank that advocates for lower taxes, attacked the mayor's 3-cent plan as "massive and regressive," in a statement, and said the 1.5 cent tax is not much better.
The Philadelphia City Council says the tax would apply to "sugar-added and artificially sweetened soft drinks" as well as to "so-called diet soft drinks." Clarke said the council also advanced a bill offering tax credits to retailers who sell "healthy beverages."
Soda taxes are unusual, but not unprecedented. Kane said the only other U.S. city with a soda tax is Berkeley, Calif. She said that West Virginia and Arkansas have state soda taxes.