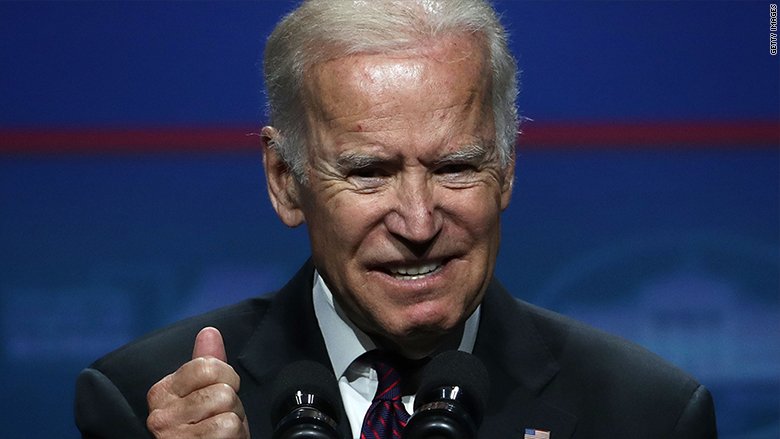 "Sex without consent is rape. It is, full-stop, rape."
Vice President Joe Biden delivered an impassioned speech on rape culture and violence against women on Tuesday at the White House's first-ever United State of Women Summit.
The summit, held at the Walter E. Washington Convention Center, is addressing everything from the pay gap to education to family-friendly policies in the workplace.
It kicked off with the topic of violence against women.
"If you cannot consent because you are unconscious, it is rape. Period," Biden said to a room filled with policymakers, academics, business leaders and activists. "The answer isn't to shame women for drinking. Consent isn't, 'Well I didn't hear 'no.'"
The speech was particularly timely given the outrage over convicted rapist Brock Turner's six-month sentence just last week.
For Biden, though, the issue is far from new. He's been a vocal advocate against sexual assault for decades. As a senator, Biden drafted the Violence Against Women Act, which was signed into law by then-President Bill Clinton.
In 2014, he and President Obama announced "It's on Us," a public awareness campaign for sexual assault.
Last week, Biden wrote an open letter to the woman raped by Brock Turner, which was published in Buzzfeed. Inspired by the letter that the woman read in court to describe the impact of the rape, Biden's letter followed a similar structure and detailed his "furious anger."
Biden said seven young girls separately pulled him aside at a White House picnic Monday to thank him for his efforts and share that they'd been raped.
"We have to give women and girls a greater voice. They have to be assured that their voices will be heard," said Biden, adding that the act of violence against women is "ultimately about the abuse of power."
Biden called on men to step up and play an important role in changing the culture.
He referred to the "spiral of silence," a dangerous phenomenon when others don't speak up.
"Those of us who find this action reprehensible, you have to be heard," he said, noting that change is a necessity for everyone. "This isn't just about freeing women. If we free women ... we free men, we make it all better. That is not hyperbole. That is a fact."
He added that his passion for the cause is because his father taught him that the "cardinal sin" was to raise a hand against a woman or a child.
As part of the summit, the Obama administration, companies and foundations pledged $50 million to support women around the world.