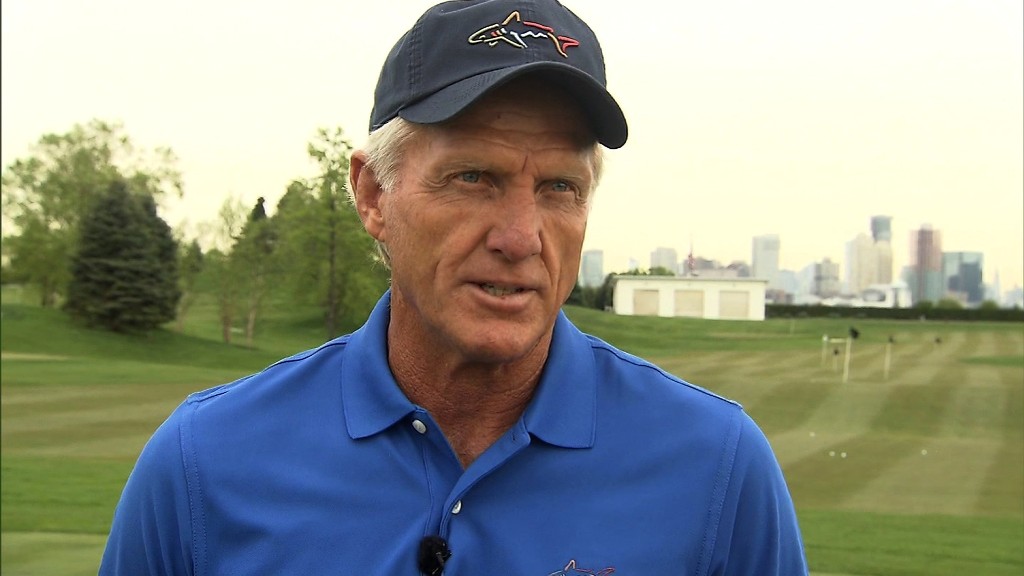 The world's best golfers teed off at one of the country's toughest courses Thursday.
This year's U.S. Open is being held at the Oakmont Country Club near Pittsburgh. It's the second major championship of the season, and 165 golfers will compete for the top prize of $1.8 million.
The tournament started Thursday and runs through Sunday. Here's what you need to know.
The tournament
-- The first U.S. Open took place in 1895, and Oakmont has hosted the tournament a record nine times.
-- Fox Sports reportedly paid $1 billion for a 12-year deal to broadcast US Golf Association championships like the U.S. Open.
-- Over 5,000 people will volunteer to work at the U.S. Open this year.
The playing field
-- Eleven amateurs and 12 former U.S. Open champions will compete, including Angel Cabrera, Ernie Els, Rory McIlroy and Jordan Spieth.
-- Only six players have ever won both the U.S. Open and the Masters in the same year; they include Arnold Palmer, Jack Nicklaus, Tiger Woods and Spieth.
How much money is up for grabs?
-- The total purse is worth $10 million.
-- The winner gets $1.8 million -- 18% of the total.
-- The first U.S. Open champion, Horace Rawlins, got $150 for winning in 1895.
-- The rest of the purse is divided among the golfers in the top 70 places. The player who comes in 70th gets 0.2% of the total, or $200,000.
-- There can only be one champion, but two or more golfers can tie for second place and so forth.
Will Lefty get his win?
-- The U.S. Open is the only major Phil Mickelson hasn't won.
-- He's played 25 times, and he's been the runner-up six times.
Who's the favorite?
-- Jason Day, the number one golfer in the world, is the 6-1 favorite to win the U.S. Open, according to the Westgate Las Vegas SuperBook. Day was the runner-up at the U.S. Open in 2011 and 2013.
-- Jordan Spieth, last year's winner, is favored 7-1 to win. He was 21 when he won, which made him the youngest golfer to win the U.S. Open since 1923.
-- Rory McIlroy is favored 8-1.
Ticket sales
-- The U.S. Open has sold out for 30 years in a row.
-- Ticket prices ranged from $110 for a ticket on the first day to $1,875 for a week-long pass that includes access to a clubhouse-like area with air conditioning and unlimited food and beverages.
-- Kids under 12 get in free with a ticket-holding adult.