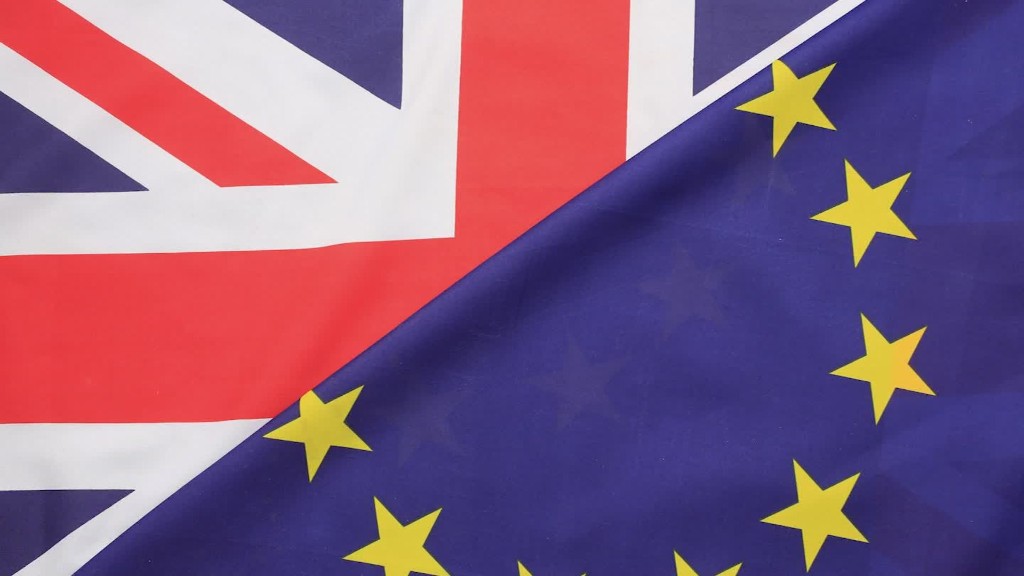 British youngsters are not happy. They voted overwhelmingly to remain in the EU, but were overruled by older voters who want a future outside the bloc.
Many angry Millennials took to social media on Friday to show their disbelief with the result. "I'm so angry. A generation given everything: Free education, golden pensions, social mobility have voted to strip my generation's future," Adam Newman from Bristol said on Twitter.
According to British pollster Yougov, 64% of people between 25 and 29 wanted the U.K. to remain it the European Union, while 61% of those aged between 30 and 34 wanted wanted to stay.
The older people are, the more likely they were to vote leave, the research showed. While those younger than 44 were more likely to vote to stay, the balance has tipped to Brexit for those aged 45 and more.
This is Brexit: London and European stocks get crushed
"I find it incomprehensible that people have decided to strip back my generation's future," Hetti Bywater said on Twitter.
Young people in the U.K. were hit disproportionately hard during the last financial crisis. The institute of Fiscal Studies said that while real wages fell for all groups of workers after 2009, people under 30 saw their earnings plummet the most.
Many youngsters are also worried leaving the European Union will mean isolation. A reader comment on the Financial Times that has been widely shared on social media said: "The younger generation has lost the right to live and work in 27 other countries. We will never know the full extent of the lost opportunities, friendships, marriages and experiences we will be denied."
Many students have also expressed worry about their ability to study abroad in other European Union countries in the future.
"Feeling for those whose opportunity to study abroad through Erasmus has been taken away due to another generations votes...disappointing," Sophie Mitchell from Scotland tweeted.
Erasmus is a European student exchange program, which gives EU students opportunity to spend up to a year at a university in another EU country, while receiving a stipend to cover some of the costs.
Many younger voters are worried the referendum could have the same impact as the last crisis. The gloomiest forecasts said Brexit could cost the country up to 820,000 jobs, and some youngsters are worried they'll be the most impacted group.
"Some are going to lose their jobs and I wonder who that will be first...the young," Emma Katie Peadon tweeted.
A petition to call a second referendum has already reached 100,000 signatures needed for the U.K. parliament to debate the issue, with many younger people supporting the cause online.
Megan Dunn, the president on the National Union of Students which unites individual students' unions at 600 British universities, said the result will have "vast, wide-ranging implications for students and their futures."
Dunn wrote an open letter to the Prime Minister David Cameron -- before he resigned on Friday morning -- saying the voice of students and young people must be heard and represented as the country moves forward after the referendum.
"We know that this decision will affect young people more than any other, and it would be wrong that older generations dominate discussions and decisions," she said.
Britain's 'Black Friday': What happens next?
But those who were campaigning for Brexit are promising better and and brighter days ahead.
"Young people in this country can look forward to more prosperous future," said Boris Johnson, one of the leaders of the campaign to leave the union.