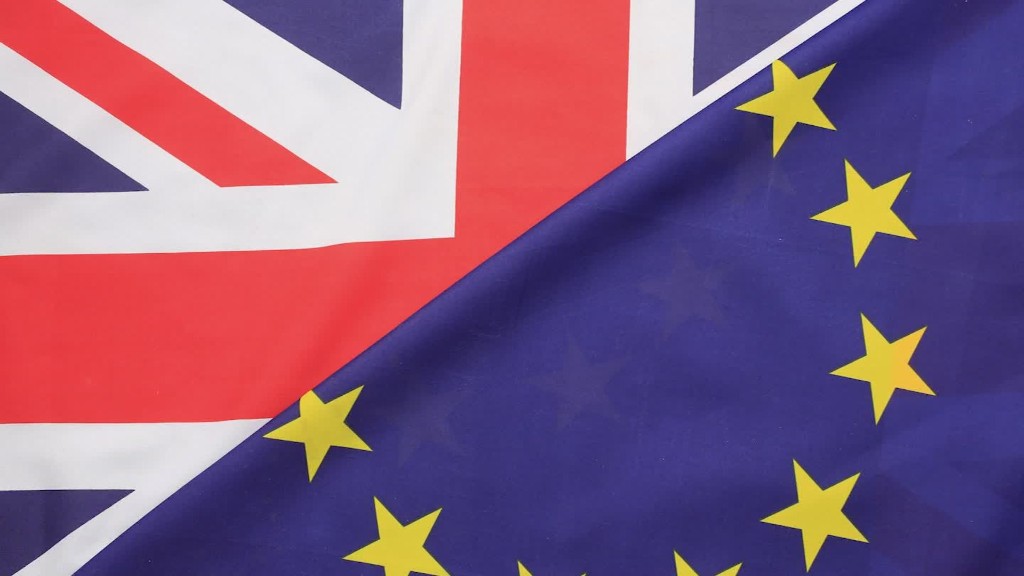 The U.K. referendum marked a historic time for Britain and Europe, and it was a massive period for gamblers too.
Major publicly traded bookmakers in the U.K. told CNNMoney that this was their biggest non-sports betting event ever, eclipsing gambling on the Royal baby and any past election.
"The betting industry as a whole would have taken £150 million in bets," estimated a representative at gambling firm Paddy Power Betfair. That works out to over $200 million.
The bet in this instance was very simple: Choose whether the U.K. will vote to remain in the European Union or leave.
Paddy Power Betfair said its biggest individual winner received a payout of £99,000 based on a bet worth £18,000.
The odds set by the bookmakers predicted that voters would choose to remain in the EU. Anyone that bet that the U.K. would leave was guaranteed a bigger payout as the referendum drew closer.
Overall, more people put small bets on Leave, while a smaller number of people placed large bets on Remain.
Opinion polls in the immediate run-up to the referendum showed the vote was split about 50-50.
Related: Brexit's existential threat to Europe
Bookmaker William Hill said the biggest bet staked on the outcome of the referendum was £100,000. The London-based gambler who placed the bet lost it all because she predicted the U.K. would vote to remain in the EU.
A William Hill representative said she later told the company, "My sadness is for the wider implications of the result, which is far more important than personal financial loss."
Economists had long been warning that a British vote to leave the EU would slam the economy, currency, financial markets and the U.K. real estate sector.
The U.K. is known for its active sports gambling market, with millions of pounds bet on soccer matches and horse racing. But bookmakers are increasingly expanding into non-sports betting.
They're now taking bets on who will become the next U.K. prime minister.