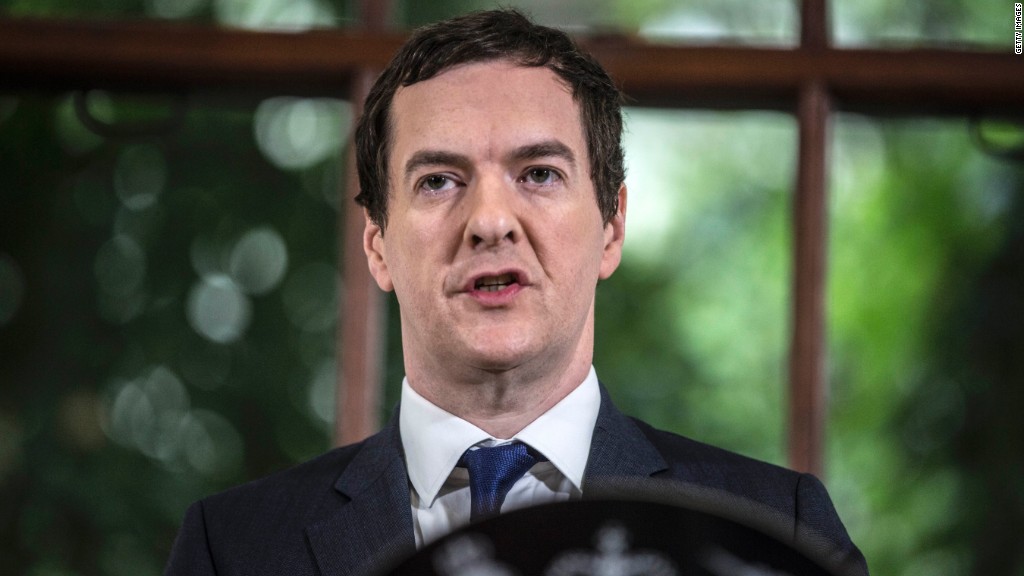 Brexit has left British universities worried about the future.
The U.K. vote to leave the European Union promises to sever many of the financial ties between Britain and the rest of Europe.
At risk is important research funding that Britain's universities get from the EU. Many leading academics and scientists campaigned for Britain to stay in the bloc.
The U.K. is the second biggest recipient of EU research funding after Germany. Many worry the cash could dry up when the country leaves the union.
Related: Brexit's broken promises: Health, immigration, economy
The famed Cambridge University, for example, gets 17% of all its research funding from the EU, according to vice-chancellor Leszek Borysiewicz.
Attracting talent could get harder
Brexit could also make it difficult for U.K. universities to attract the best and brightest students, staff and researchers from Europe.
"It's going to provide an enormous challenge to universities," said Bob Athwal, director of student experience at the University of Leicester.
Athwal spoke to CNNMoney during a recruitment-focused conference in Stockholm held by research firm Universum.
Related: London bankers after Brexit: Shock and fear for the future
In the short term, students from the 27 other EU countries currently enrolled or about to start at U.K. colleges have been assured they will be OK. And it is expected to be at least two years before the U.K. formally cuts ties with the European bloc.
But longer term, the U.K.'s decision to withdraw from the EU means European students would likely lose their automatic right to study and work in Britain without a visa. The same goes for British students who want to study in the EU.
Tuition fees could rise
And EU students who do come to the U.K. to study, in a post-Brexit world, could end up paying a lot more for their educations.
That's because European students studying in the U.K. generally pay the same tuition fees as British students, while international students pay much more.
For example, EU and U.K. undergrads pay £9,000 per year to study at the University of Oxford. But international students pay tuition north of £15,000.
Many universities rushed to reassure European students that their rates for the upcoming academic year wouldn't change. But beyond that, there's plenty of uncertainty.
Exchange programs in doubt
Meanwhile, British students hoping to do an exchange in another EU country after Brexit may be disappointed, said Eluned Jones, director of Student Employability at the University of Birmingham.
U.K. students could lose access to the European student exchange program, Erasmus, following the U.K.-EU divorce.
There's another way that Brexit could hurt graduates. Economists expect the U.K. economy to take a hit -- and if growth stalls, companies may hire less.
Related: Europe's cheap and abundant air travel is at risk
"There's a danger that uncertainty will lead to stagnation. If employers are uncertain, it could limit their investment in hiring people," said Stephen Isherwood, who head a trade group that represents hundreds of employers that recruit university students in the U.K.