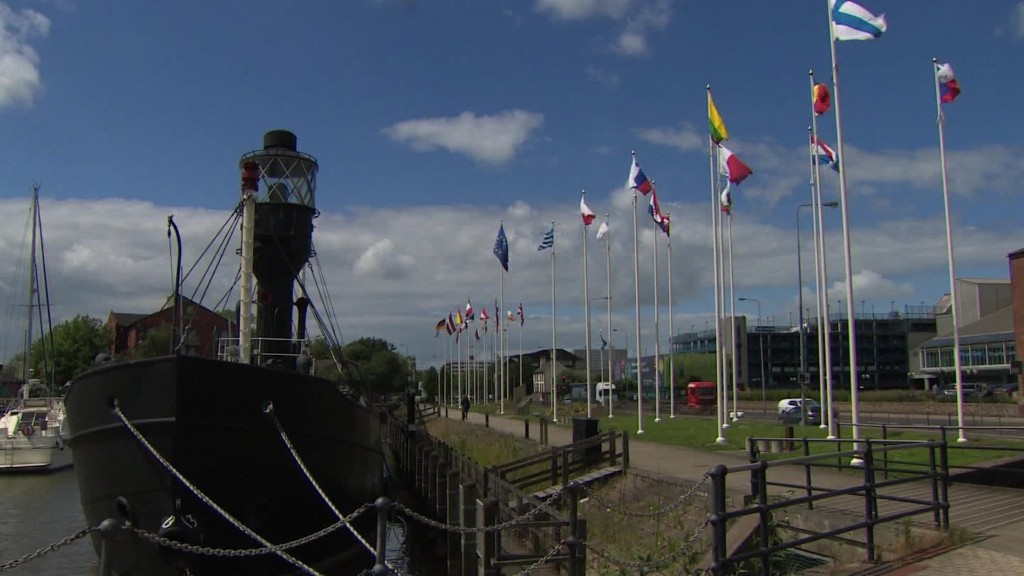 A top Singaporean bank has stopped providing loans for London property purchases after the U.K. voted to leave the European Union.
United Overseas Bank (UOVEF) has put a temporary hold on foreign residential property loan applications amid continuing Brexit fallout, and said it was encouraging clients to exercise caution.
"As the aftermath of the U.K. referendum is still unfolding and given the uncertainties, we need to ensure our customers are cautious with their London property investments," said Jean Khong, a spokeswoman for UOB. "We are monitoring the market environment closely and will assess regularly to determine when we will re-instate our London property loan offering."
Last week's surprise vote sent global markets into a tizzy and set the U.K. on an uncertain political and economic course.
Investors have also focused on how events would shape the future of London's real estate market. In recent years, overseas buyers had poured investment dollars into the sector, attracted by the city's safe haven status and the prospect of high returns.
Following the vote, the British pound dropped to its weakest level in decades, making London property more affordable for foreign buyers.
But economists also predict that some potential buyers will be scared away by extreme uncertainty and doubts over the strength of Britain's economy following its exit from the EU.
Related: UK passport loses luster following Brexit vote
Other Singapore-based banks are operating as usual. DBS (DBSDF) is continuing to provide financing for London property purchases, said Tok Geok Peng, an executive director at the bank.
Peng said that customers can borrow in Singapore dollars or British pounds for their property loans to help better manage foreign currency risk. But she also warned that anyone interested in buying London property should carefully assess the potential risks.
"With foreign exchange risks, even if the value of the overseas property rises, any gains will be eroded if the country's currency depreciates against the Singapore dollar," she said.
-- Felicia Wong contributed to this report.