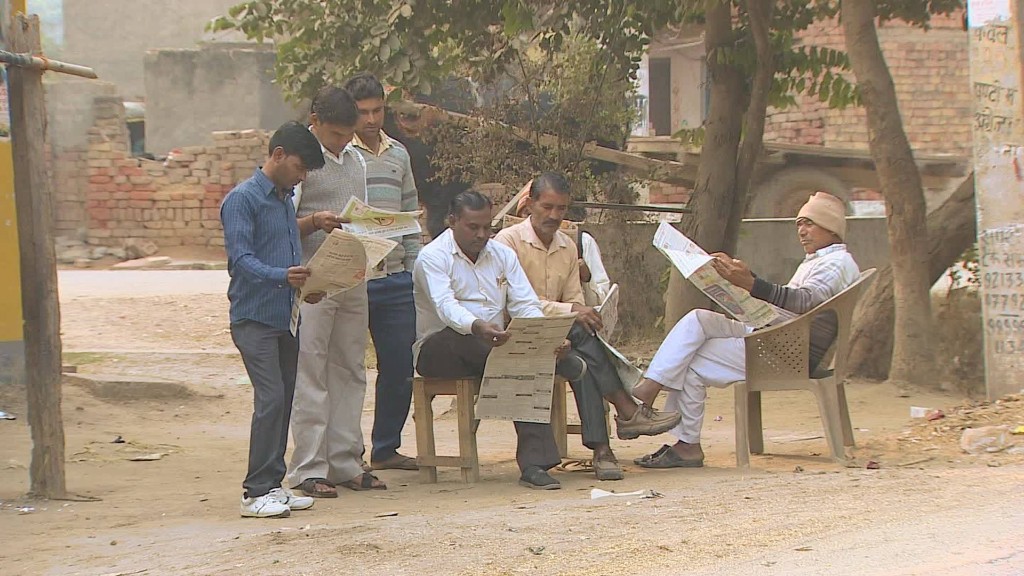 India has just made 10 million government workers and pensioners very happy, handing out a bumper 23% increase in pay.
The one-off raise, which has been approved by Prime Minister Narendra Modi, will strain India's government budget but also provide a boost to consumer spending.
The move is not without risk, however: Inflation is currently under control at roughly 5%, but more consumer spending could cause price increases to accelerate.
An estimated 4.7 million government employees and 5.3 million pensioners stand to benefit from the pay hike, which was recommended by a government commission that is convened once a decade.
Related: India's population explosion will make or break its economy
The hikes, backdated to January 1, take the minimum salary for a government employee from 7,000 rupees ($100) per month to 18,000 ($270) per month.
At the other end of the scale, cabinet secretaries and other top employees will be paid 225,000 rupees ($3,300) per month.
The increases will cost the central government an estimated $15 billion during the current financial year.
Related: Indian students want this dream job more than Facebook or Disney
Analysts say salaries for junior government workers in India are already too high, exceeding private sector pay levels by a significant margin. Meanwhile, the government struggles to fill top jobs because they offer comparatively meager compensation.
Still, millions of Indians still place a premium on working for the government. State jobs come with good benefits and, thanks to strict labor laws, often last a lifetime.