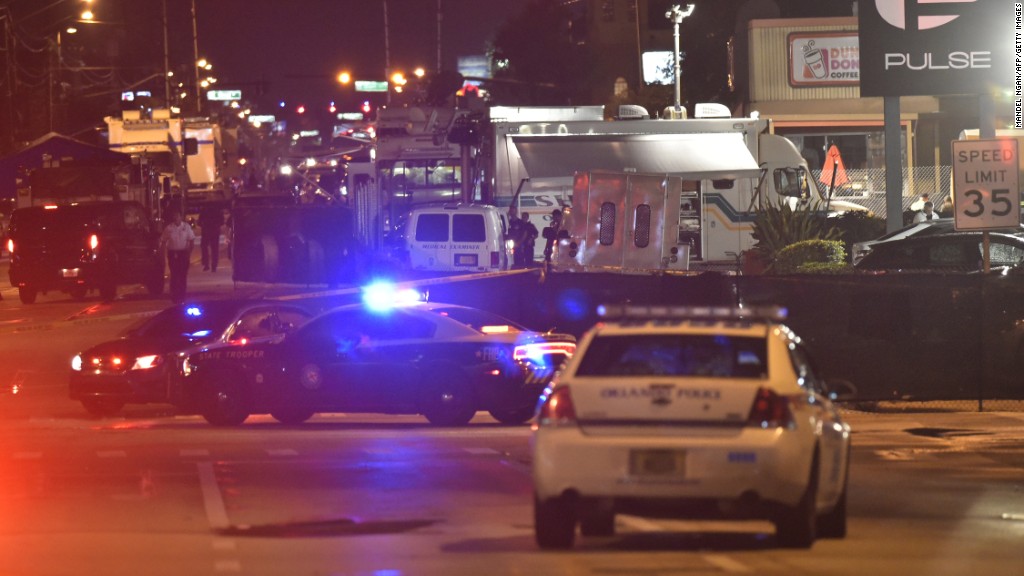 Pulse nightclub employees are still out of work, but the venue's owner provided some help Thursday.
After a gunmen murdered 49 people at the Orlando gay club earlier this month, a fund intended to aid Pulse employees has raised more than $50,000. About $28,500 of that was given out to 38 people on Thursday. (The club has 45 part-time and full-time employees.)
It's meant to supplement their typical wages -- which are being covered by a separate fund and public assistance -- in order to help employees cover costs associated with counseling, travel or to make up for other income they may have lost.
"There are several people who had second jobs, who are injured or had to take time off," said Aly Benitez, an attorney and chair of the Pulse of Orlando fund's board of directors. "It may be they're phone isn't even turned on because they can't pay the phone bill or can't pay the light bill."
Related: Orlando mass shooting: Who were the victims?
The owner of Pulse, Barbara Poma, has made it clear she intends to eventually reopen the club, but there's no word on when that will happen. So Benitez said they capped the initial distribution at $750 per employee. Everyone who received funds Thursday filled out an application and provided documentation to prove their financial need.
Sara Brady, Poma's spokesperson, said the board will continue to accept applications from employees and they will consider physical and emotional struggles when deciding how to allocate the funds.
While millions of dollars have poured into the mayor's OneOrlando fund and a GoFundMe bid, those funds aren't intended to provide immediate financial aid. That's why Benitez said it's essential to continue raising money for dozens of Pulse employees caught in limbo while the club is still shuttered.
Several businesses in Orlando, Los Angeles and New York are planning fundraisers in the coming weeks to help the effort. There's also T-shirts, bracelets and art prints on sale at the fund's website.