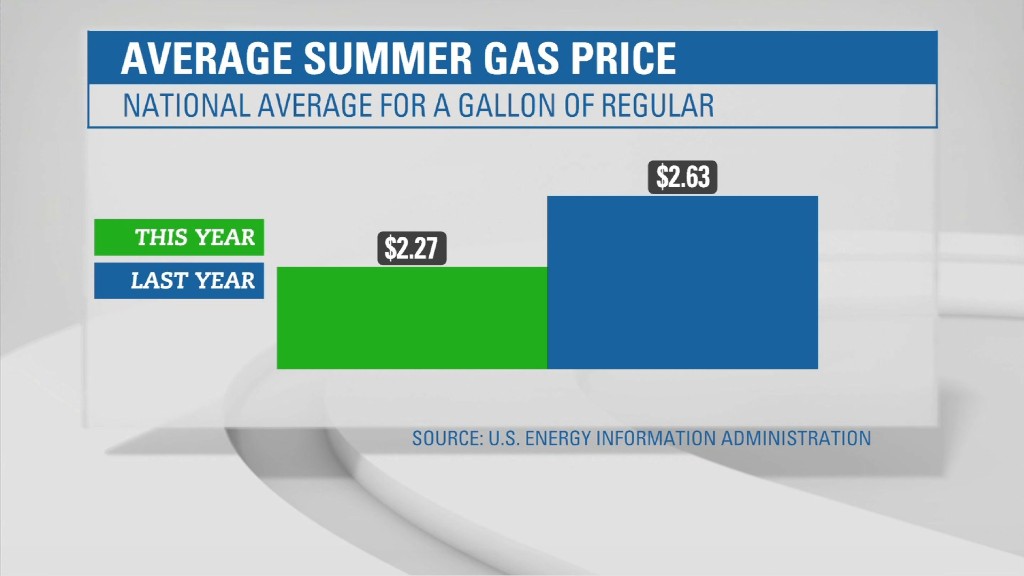 New Jersey is on the verge of increasing its famously low gas tax.
But happy news for July 4 weekend drivers, that hike won't happen this week.
Lawmakers in both the state Assembly and the state Senate appear to be on board with increasing New Jersey's gas tax to 37.5 cents a gallon, up from 14.5 cents currently.
But on Thursday political fights over what other taxes should be cut at the same time is delaying passage of the higher gas tax.
On Monday, Governor Chris Christie struck a deal with the leadership of the Assembly to pass a bill that would have hiked the gas tax by July 1. The legislation also included a gradual cut in the state's sales tax by 1 percentage point and reduced taxes on retirement income.
The Assembly bill would result in a yearly loss of revenue for the state -- by some reports, north of $1 billion a year.
On a radio show Thursday, Christie characterized the bill as the "largest tax cut New Jersey has gotten in 21 years."
Critics of the bill note that it would make it even harder for New Jersey -- already fiscally challenged -- to pay for other priorities and to fund its pension obligations.
Instead of cutting the sales tax, lawmakers in the Senate have proposed a gas-tax-hike bill that would reduce taxes on estates, retirement income and charitable contributions, as well as boosting a tax credit for lower income families. That bill is nevertheless estimated to raise overall revenue by more than $1 billion in the first year and by between $140 million to $375 million in subsequent years.
Related: New Jersey passes $15 minimum wage ... but Gov. may veto
Despite the fact that spending authority for the state's transportation trust fund, which is funded by gas taxes, expires Thursday night, the Senate on Thursday adjourned without voting on the Assembly bill or settling on a compromise solution.
But a spokesman for Senate Majority Leader Stephen Sweeney said that the trust fund still has enough money to fund existing projects for another month. So the Senate will likely push a vote on a gas tax increase to sometime in the next few weeks.
Even if New Jersey raises its gas tax to 37.5 cents a gallon, it would still be lower than the gas taxes in the nearby states of New York, Pennsylvania and Connecticut.
In addition, all drivers must pay the federal gas tax, which is 18.4 cents a gallon.
- CNNMoney's Chris Isidore contributed to this story