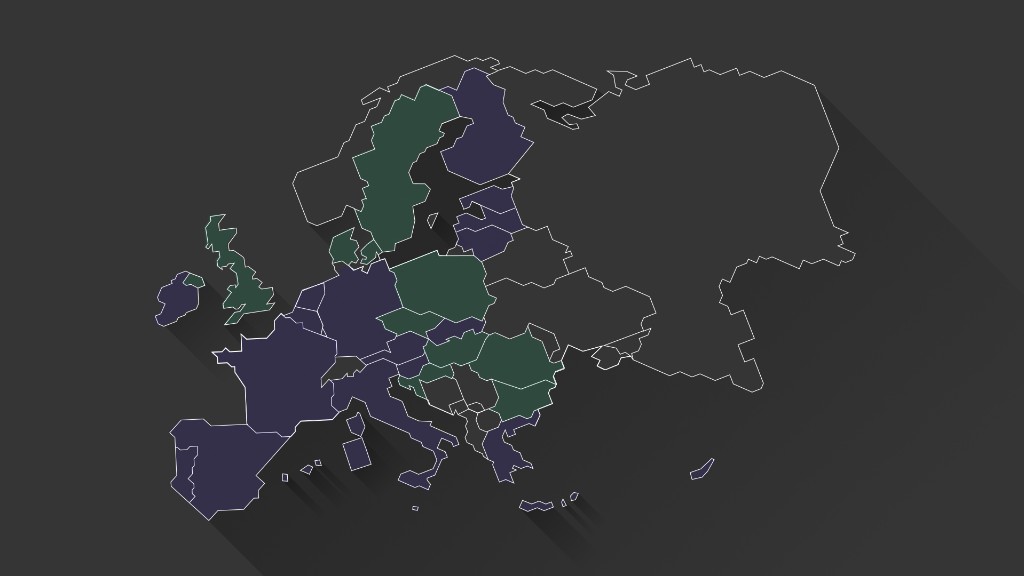 Europe unveiled its new ultra-secure €50 banknote on Tuesday.
The orange banknote has a number of new security features, including a secret window on its left side. When held against the light, it reveals a portrait of Europa, a figure from Greek mythology.
The bill's design includes features that "disappear" when viewed under infrared and ultraviolet lights, which should help cash handlers determine whether a banknote is authentic.
The front side of the banknote also includes a shiny number that changes color from emerald green to deep blue when tilted.
"The introduction of the new €50 will make our currency even safer, its state-of-the-art security features help protect our money," said Yves Mersch, an executive board member at the European Central Bank.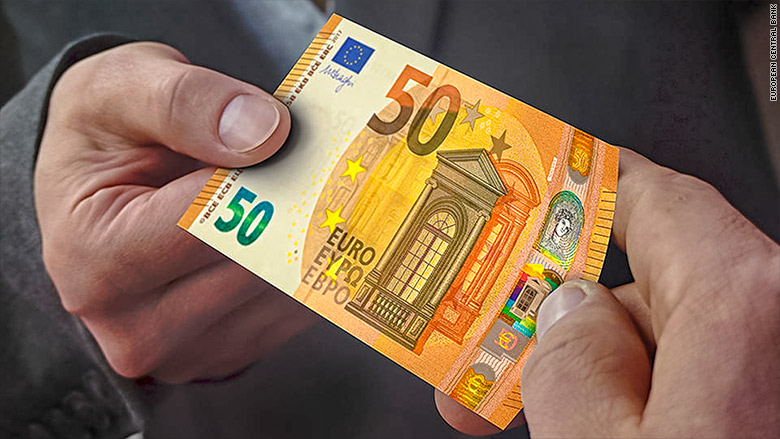 Related: 500 euro bill is being killed off
The €50 is the most widely used euro banknote, accounting for 45% of all euros in circulation. According to the central bank, there are more €50 notes in circulation than the €5, €10 and €20 put together.
The redesigned €50 note is part of a new Europa series, the second produced by the eurozone. The €50 is the fourth denomination to be introduced, after the €5, €10 and €20.
The front side of the notes depict windows in architectural styles from different periods in Europe's history. Bridges are featured on the opposite side.
Euros are used by 338 million people across the 19 countries of the euro area. The new €50 banknote will start circulating in April 2017.