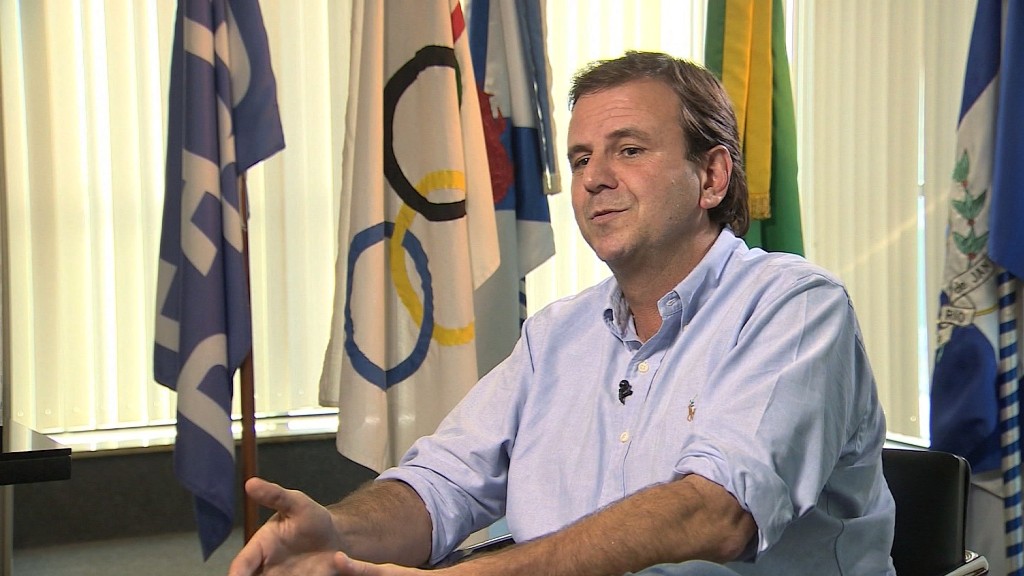 Lionel Messi could cost Argentina's national soccer team tens of millions of dollars.
Messi, regarded as the best player in the world, indicated he would quit after a heartbreaking loss in the Copa America final -- Messi's fourth loss in the finals. Although some believe Messi, 29, will come back, his departure would be costly for Argentina's team.
It's not the only grim news surrounding Messi. On Wednesday, a Spanish court sentenced him to a 21-month prison term for tax evasion -- although he won't spend any time behind bars.
Still, Argentina's Football Association, or AFA, must contemplate life without Messi. It would be expensive.
"If Messi does not return to the Argentine team, AFA will lose $20 to $25 million, perhaps even more, from now until the 2018 World Cup", says Guillermo Tofoni, a FIFA match organizer.
Related: Messi will not go to jail
The losses would be even higher when calculated through the Qatar World Cup in 2022. Messi was expected to stay on the team until then.
Tofoni said countries like Italy, Spain and China have already been calling him since Messi's announcement, wanting to renegotiate payment terms.
Russia says it would reduce the amount paid to Argentina by $1 million for their next friendly game in June 2017 if Messi did not return, Tofoni claims.
Related: After Messi exits, Argentina's really bad week gets worse
Argentina gets paid up to $2 million to play a friendly game with Messi on the roster.
"If we speak about the potential to play with Messi or without Messi, it would be a 35% smaller payment for the national team, with a potential to get to 50% loss," says Javier Medin, Argentina's representative at the South American Football Lawyers Association.
That doesn't include losses from other AFA business streams -- including ticket sales, broadcast rights and sponsorships.
AFA declined to comment for this article. Many Argentines, including President Mauricio Macri, have pleaded with Messi to come back. Subway stations and bus stops in Buenos Aires, the capital, have the sign #NoTeVayasLio or "Don't go Lio."
Related: Argentina's former president charged in central bank case
Argentina is currently set to play 28 friendly games before 2022, according to Tofoni, who expects no new bookings if Messi is absent.
Among those games are 16 scheduled to be played at home.
Tofoni anticipates a $1 million loss just in ticket sales for each home game if Messi is not a part of the team. This would amount to $16 million until 2022 Qatar World cup.
Hugo Manu Correa contributed reporting to this article