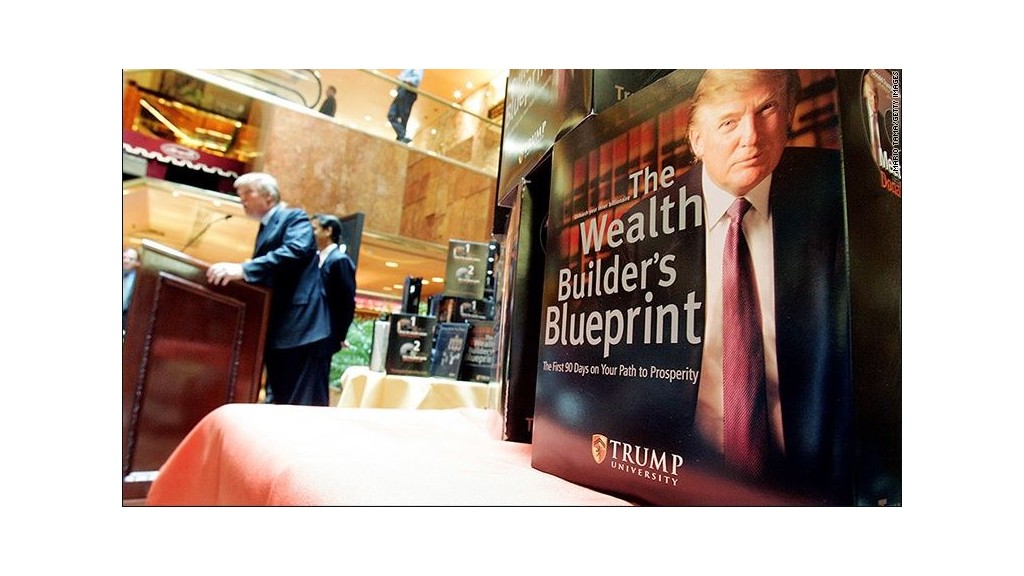 Former Trump University instructor James Harris told students that he was Donald Trump's "top nationwide instructor and mentor" and "his number one guy." But he was a "top guy" for his salesmanship, not his real estate expertise.
In an interview with CNN, Harris admits that his main job wasn't to teach real estate, it was to sell real estate seminars. And while the school claimed its instructors were real estate experts that were handpicked by Trump himself, Harris has little related experience that CNN could verify.
Students who enrolled in Trump University programs sometimes paid as much as $35,000 hoping to be taught the real estate mogul's secrets to success. But much of what was taught at seminars were scripted presentations, and the real goal was to get attendees to sign up and pay for another event.
Harris said he served as a motivational "platform speaker" and trainer at free introductory workshops and two- to three-hour training sessions that were held in hotels and ballrooms.
"My job was to present all of the material that they told me to present. And absolutely motivate them to get registered and enrolled into the programs. That's any sales position at any company, that's your job," Harris told CNN.
Many of the people enrolled at Trump U were elderly, he noted. And among the things instructors taught were ways students could come up with the money to invest, including raising credit card limits, tapping a home's equity or dipping into a 401(k) or IRA.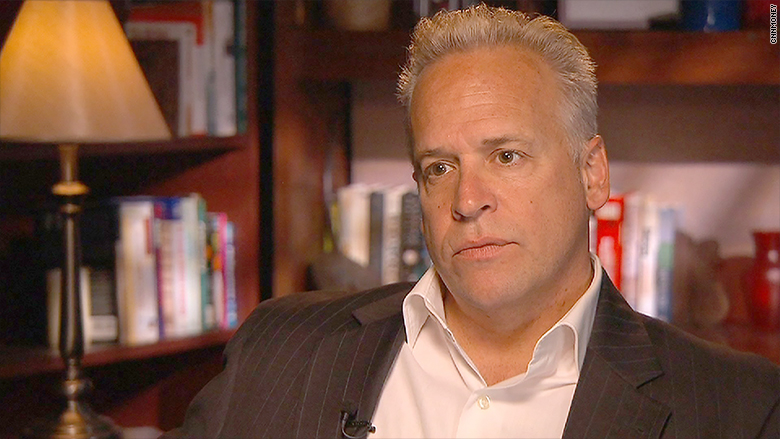 "But when it comes to taking money from anybody, not just from elderly people: If somebody is showing up to an event or hiring a consultant or a doctor or a lawyer, there's obviously fees that have to be paid for their products and services like any other business," he said. "So when it comes down to: Do I feel bad for doing my job? Absolutely not. That's my job."
In one email exchange, which was filed as part of a lawsuit, Harris wrote to a colleague: "I just spoke to Austin and Irene the older retired couple who had to pull the $30k balance for the GOLD AND SHE SAID IT IS DONE and should be in by Mon so that will B another $35K ... We will easily have another $100K hit by Friday. Yahoo!"
His associate responds: "We've always been a dangerous team, brother man!! These peeps don't have a chance against us :)"
When asked about the email, Harris said the exchange was a "typical sales email between two salespeople working on a deal."
Related: Trump University controversy ... in 2 minutes
Trump's real estate school is now defunct and facing three civil lawsuits, two are class actions filed by former students and one was filed by the New York Attorney General.
While Trump University promised the "best of the best' in its instructors, it still hired Harris -- who is a convicted felon. He was charged with aggravated assault for ramming into someone's truck with his own in 2000, about eight years before he started working at the school. Trump University did pull a background check on Harris, but the investigators did not flag his criminal record. They also appear not to have been able to verify whether he graduated from high school, though Harris tells CNN that he did graduate. The report didn't uncover any real estate experience either, according to court records.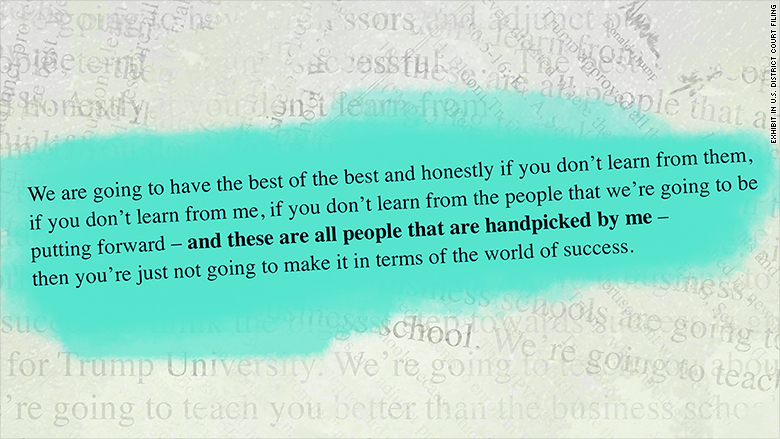 In depositions, Trump said he left the hiring of instructors up to Michael Sexton, the President of Trump University. He noted that he had not met several of the top instructors, including Harris, and that some may have "slipped through the cracks' in terms of vetting.
Harris said he met Trump on two occasions, however. "He possibly does not remember who I was or my name, but I will say when I was... an independent contractor for Trump University my name was very popular," he said.
Related: Inside the Trump University 'playbooks'
As part of Harris' pitch to enroll more people at Trump University's programs, he told a roomful of prospects that he was a former licensed broker and that at age 29, he was in the "top 1% producing brokers in the country," according to a transcript submitted in court.
But CNN could not confirm that Harris ever received a real estate license in his home state of Georgia or in the state of New York. And it does not appear that he ever worked for a real estate company.
Harris did not provide any confirmation of his real estate experience to CNN. He said that he was a real estate agent in New York City in the 1990s and later got into sales.
When asked for examples of things he taught at the seminars, Harris recalled a handful: showing someone how to get access to the Multiple Listing Service (MLS), learning how to hire an agent or broker, and how to hire a contractor.
"However, when they came to the events, my job and my team's job, everybody there, was to help the students further their education through the Trump University training packages. That was our job," Harris said.
Related: Trump says he wants to reopen Trump University
Harris is still in the business and talking at seminars. You can find a number of his videos on how to get "easy money by working at home," or "unlimited funding to flip houses now" posted online.
And he believes that Trump University should still be around since there's a lot of money to be made in the seminar industry.
"It was mismanaged and people weren't being fulfilled," he said of Trump University's dwindling enrollments and eventual closure. "If Mr. Trump or one of his sons really got involved, it would be around. These things would have been fixed."
-- CNN's Nelli Black and Curt Devine also contributed to this report.