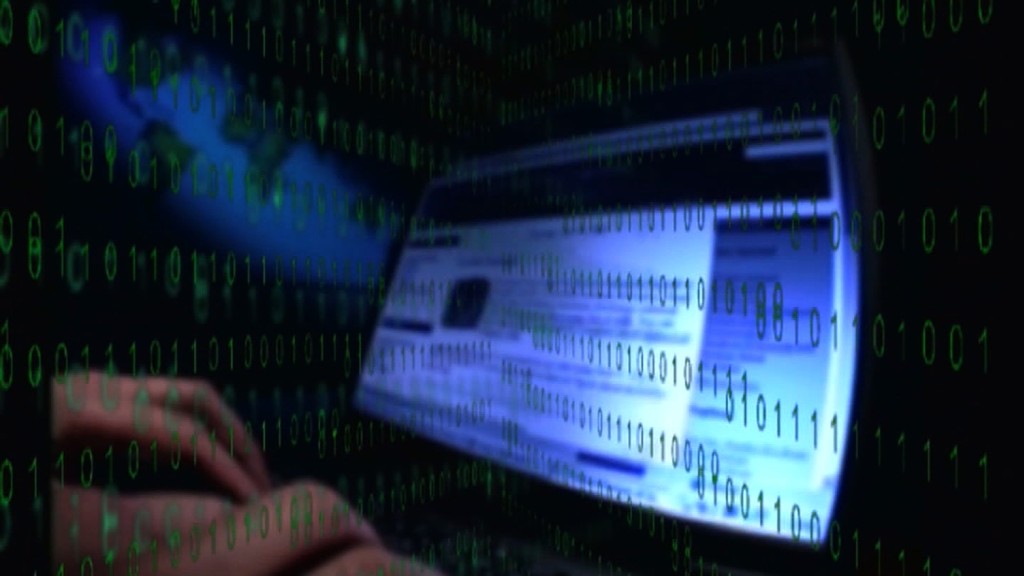 A Chinese citizen has been sentenced to nearly four years in prison by a U.S. district court after pleading guilty to hacking into the networks of U.S. defense contractors and colluding to steal sensitive military data.
Su Bin was found guilty in March of conspiring with hackers from China's People's Liberation Army to steal data, including files on the Boeing (BA) C-17 strategic transport aircraft and fighter jets produced for the U.S. military. He will serve a 46-month sentence.
"This prison sentence reinforces our commitment to ensure that hackers, regardless of state affiliation, are held accountable for their criminal conduct," Assistant Attorney General John Carlin said in a statement.
Beijing has repeatedly denied U.S. claims that it steals secrets from American companies. On Thursday, Chinese foreign ministry spokesman Lu Kang reiterated those sentiments again, saying Su's case "a completely groundless accusation and brought up with ulterior motives." Meanwhile, China has accused the U.S. government of its own hacking campaign against China.
Experts say espionage has played a role in China's economic strategy to modernize the country in recent decades. The illicit acquisition of technology has helped China accelerate the process, bypassing problems that would otherwise require years of research and development to resolve, according to analysts.
Related: China's long history of spying on business
In Su's case, he identified the people and companies for his co-conspirators to hack, and directed them to the files they needed to steal. He also worked to translate sensitive information from English to Chinese.
Su and his co-conspirators even wrote reports to the PLA about the information and technology they had stolen, including its value, according to the U.S. Department of Justice.
Su, who also goes by the aliases Stephen Su and Stephen Subin, was initially arrested in Canada in July 2014 and had agreed to be extradited to face charges.
The U.S. has repeatedly suspected China for cyber attacks on government networks. Just yesterday, a U.S. Congressional committee released a report that found Chinese spies hacked into computers at the Federal Deposit Insurance Corporation from 2010 until 2013.
China was also suspected to be linked to an attack on the U.S. Office of Personnel Management, which compromised information on 21.5 million federal employees and contractors. China, however, said the activity was the work of criminals.
--With reporting by Sophia Yan and Steven Jiang