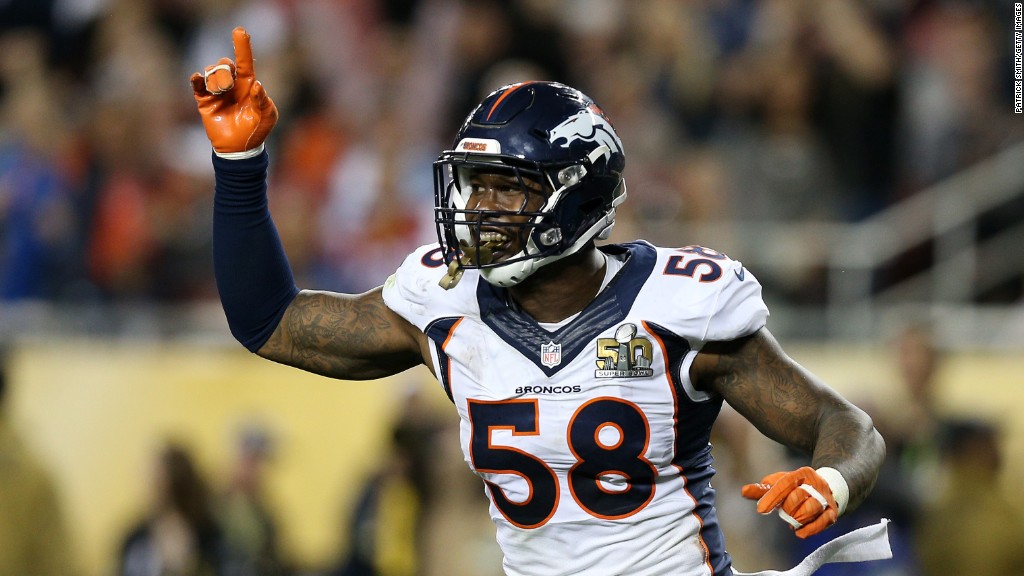 The wait paid off.
Von Miller held out for a long-term deal with the Denver Broncos and he got it. On Friday, he signed a record $114.5 million deal with the team, according to Spotrac, a salary tracking site.
The contract is the biggest ever signed by a defensive player and $70 million of it will be guaranteed.
His reps confirmed the signing on Friday over Twitter.
Miller is an outside linebacker and the MVP of Super Bowl 50.
He was initially offered a $14.1 million deal for 2016 if he agreed to be labeled as an exclusive franchise player.
Throughout contract negotiations, Miller balked at the label and Friday's deal does not include that designation.
Related: Bryce Harper signs record contract with Under Armour
Being tagged a franchise player is unattractive because it's not very secure. The deal is only for one year, which means only one year of guaranteed money.
Such a short-team deal is problematic if Miller gets injured and can't play during the next season because he won't have a deal in place and won't get paid.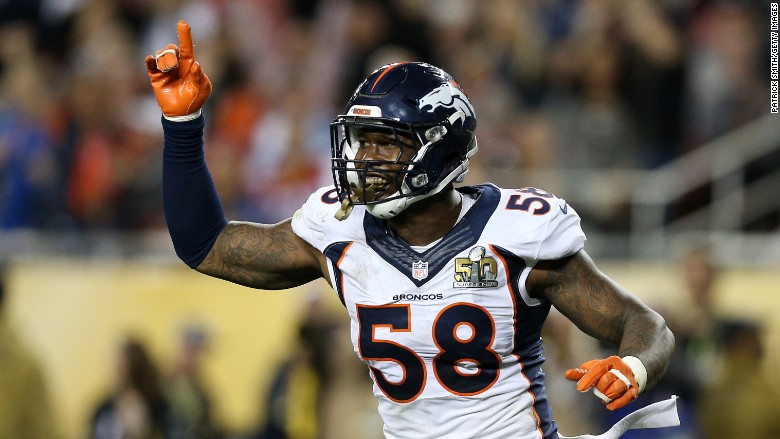 Miller was drafted out of Texas A&M by the Broncos in 2011 and signed a four-year $21 million rookie contract. Since he was drafted in the first round, he was eligible for a fifth year with the team in 2014, which was worth an additional $10 million to Miller.