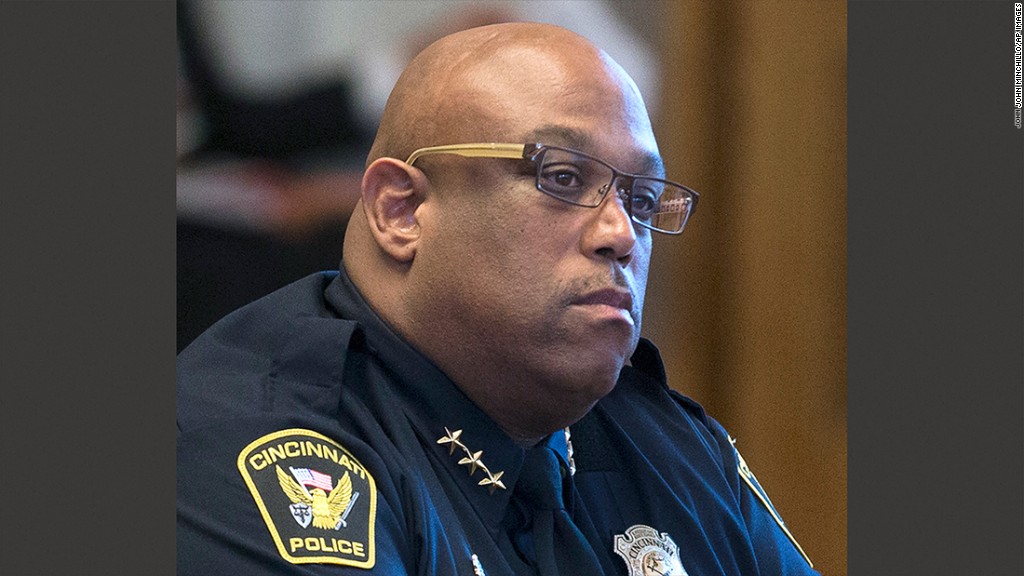 The scene at the NAACP's annual convention this week was decidedly traditional: soul food stands sold lunch, gospel music filled the main hall and prayers marked speeches about Civil Rights and police brutality.
That came in stark contrast to the convention's slogan "Our Lives Matter, Our Votes Count," which borrows a theme from the radically progressive and much younger Black Lives Matter movement.
But Black Lives Matter members were largely absent from the event. Shanelle Matthews, a spokeswoman for Black Lives Matter, said the organization did not have a chapter in Cincinnati and that it was not sending a delegation to the conference.
Stephen Green, 24, the NAACP's national youth and college director said the lack of Black Lives Matter members "was not intentional neglect" and that the two groups "were in different vehicles going to the same place." Green noted the handful of NAACP members who advise Black Lives Matter chapters in Atlanta and in Minneapolis and helped them organize.
"We have those allies in places around the country," Green said.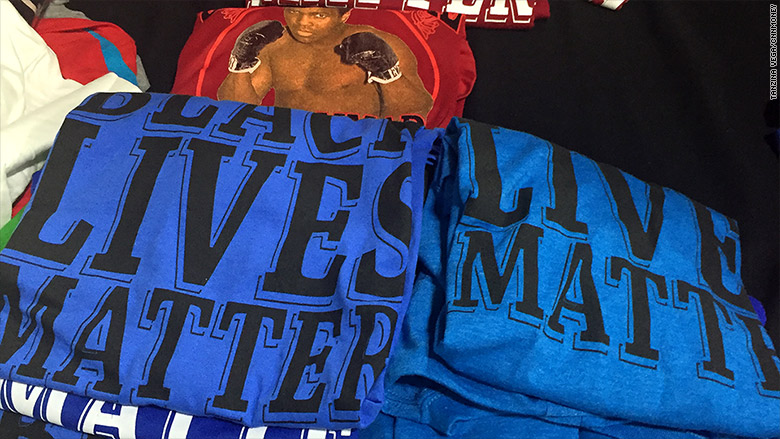 But in a small outpost set up for vendors, just a few Black Lives Matter t-shirts were tucked among dashikis, brightly colored African prints and T-shirts with images of Barack Obama and Muhammad Ali.
The lack of a strong Black Lives Matter presence at the event this week is partly generational, said Patrisse Cullors, one of the founders of the movement. "Each generation has their understanding of what's most important. And this new generation has a different understanding of this political moment and of what's necessary and what's needed," Cullors said. "The hope is that groups like the NAACP will see that we have to bridge the generational divide and the political divide."
Related: 'I was an African-American before I was a police officer'
Cullors noted the often more conservative "respectability" politics that are connected to the black church often hang over organizations like the NAACP, while the Black Lives Matter movement has been inclusive of LGBTQ members who may have felt alienated by the organization's religious aspects in the past. LGBTQ rights have also been at the forefront of the Black Lives Matters' movement's politics.
In a speech to NAACP delegates on Sunday night, Roslyn Brock, the organization's chairwoman, applauded how this younger generation of black activists "reject the bigotry of the past."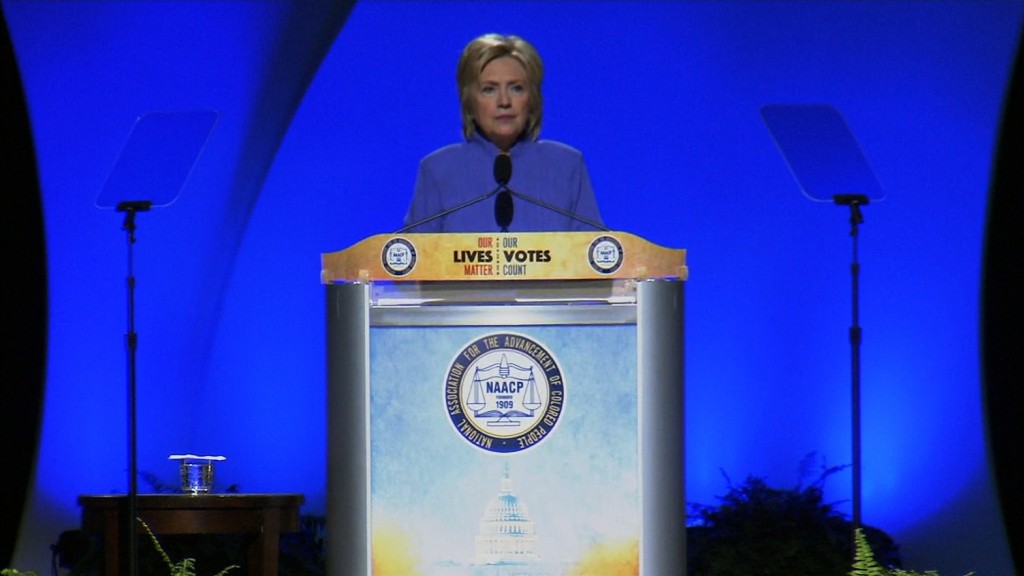 Yet, she told the crowd that while social media -- one of the main organizational tools employed by the Black Lives Matter movement -- must and should be used for social change, it shouldn't allow people to live "in a bubble."
Brock told delegates that the theme "Our Lives Matter" was "not just a catchy slogan," but instead was at the heart of the NAACP's mission. In an appeal to both police officers and black civilians, Brock called for an end to "black on black" crime, "blue on black " crime and "black on blue" crime. "Black Lives Matter must first begin at home," Brock said to loud applause.
"The NAACP movement and the Black Lives Matter movement must be strategic and have staying power," Brock said.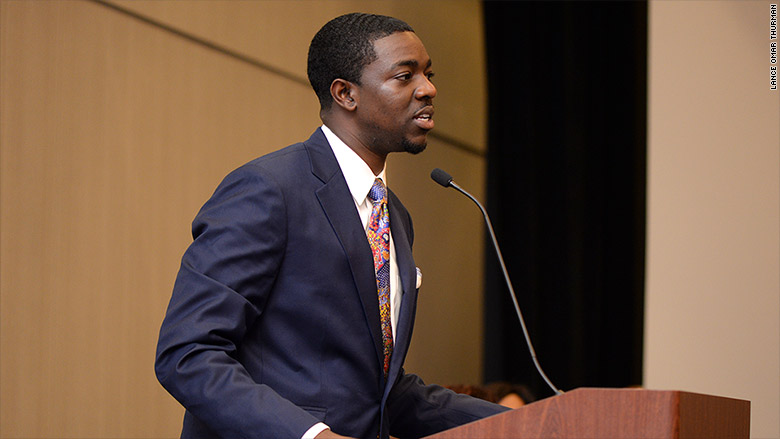 The NAACP has had chapters for young members for 80 years and recruits mostly from colleges and universities. Of its 300,000 members in the U.S., 70,000 are under the age of 21.
As for blacks who support the Black Lives Matter movement, data from Pew Research Center shows there's a generational divide. More than half, or 52% of blacks ages 18 to 29 say they support the movement compared to just 32% of those ages 50 to 64.
Related: For affluent blacks, wealth doesn't stop racial profiling
Umi Selah, an organizer for the civil rights group, Dream Defenders, in Florida is one activist involved with the Black Lives Matter movement who will address the organization's younger members on Wednesday.
Selah said the national infrastructure of the NAACP rivaled that of any other civil rights organization. "Their place in history and what they've done is something we should all marvel at," he said.
But it will be up to the NAACP to figure out how it will remain relevant to younger activists in the movement, Selah said. "The NAACP has to do a lot of listening," he said. "You don't become over 100 years old without becoming institutionalized."