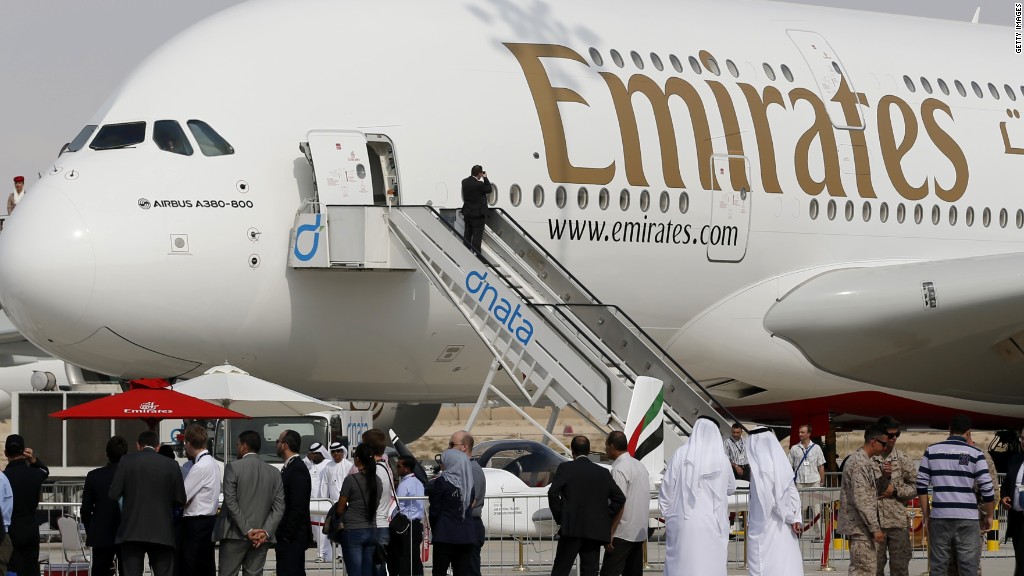 Whether it's an uncomfortable seat, flat champagne or annoying delays, airline passengers now have a place to air their grievances.
TripAdvisor launched a new service last week that allows passengers to review their latest flight experiences -- the good, bad and everything in between.
The site already has thousands of reviews on hundreds of airlines across the world.
"90 degrees, 1 hour on tarmac and no water!" claimed one American Airlines reviewer.
"Stay away from Delta, their heyday is long past. Attendants and staff are great, however," another flier wrote.
Customers can rate airlines based on eight categories, including legroom, customer service, seat comfort, check-in and boarding, and food and beverage.
Each airline is given a score of one to five "bubbles" based on the customer feedback and reviews.
Related: These are the world's most-loved airlines on TripAdvisor
A few of the more favorably reviewed airlines were Southwest Airlines (LUV), Alaska Airlines and JetBlue (JBLU), which all scored of 4.5 out of 5 as of Tuesday morning.
Emirates, which was recently named the world's best airline by Skytrax, also had 4.5 rating with nearly 3,000 reviews. One passenger noted the airline's A380 had an "impressive" bathroom while another flier wrote the business class was great, and that the "staff are friendly but can be a little annoying with their constant questions asking..."
Delta currently has a rating of 4 out of 5, while American Airlines (AAL) and United (UAL) both have 3 out of 5 ratings based on more than a thousand reviews each.
Low-cost carrier Spirit Airlines, which recently ranked last in customer satisfaction in the U.S., had a ranking of 2.5 -- among the lowest U.S. airline ranked on the new platform.
Related: This is the best time to buy a plane ticket
TripAdvisor said the new tool allows travelers to share feedback and while many of the complaints were about delays, non-refunded tickets and less-than-helpful ticket agents, some complaints were a bit more specific.
One passenger on American grumbled that the airline ran out of sparkling wine, "only enough for 2 people to have 1 drink each on board" and that the seats in First Class were small.
Another flier complained of completely flat champagne and rude flight attendants in Business Class on a flight to Rome.
But some reviewers also shared more pleasant moments.
Some Southwest passengers noted the staff's humor-infused announcements, while others gave it kudos for its free checked bags. And one JetBlue passenger said his flight's crew members allowed his grandson, who was celebrating his 10th birthday, to sit and talk with the pilot before take off.