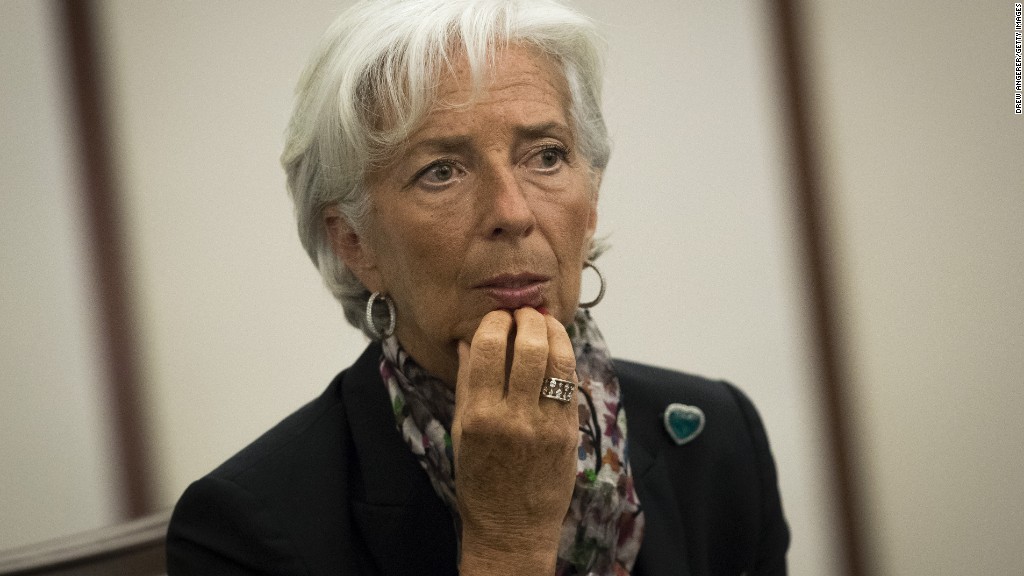 The head of International Monetary Fund Christine Lagarde must stand trial over her handling of a long-running fraud case, a French court ruled on Friday.
Lagarde is accused of intervening in a court dispute between French tycoon Bernard Tapie and the bank Credit Lyonnais in 2007, when she served as finance minister under President Nicolas Sarkozy.
Tapie, a Sarkozy supporter, sued the French state in 1993 after selling a stake in sports company Adidas to French bank Credit Lyonnais. The bank was owned by the state at the time.
He says Credit Lyonnais defrauded him when it resold the stake at a far higher price, a claim the defunct bank has denied.
Lagarde has not been accused of profiting personally from the Tapie case, which has been moving through the French court system for years. The issue is whether she gave him preferential treatment.
She has denied any wrongdoing.
"I regret that the court was not favorable to Mrs. Lagarde," said Patrick Maisonneuve, Lagarde's lawyer . He said he was convinced the trial will show Lagarde is innocent.
Lagarde will stand the trial in front of a special court called the Court of Justice of the Republic. The court deals with actions carried out by public officials while they are in office. It is composed of members of parliament and magistrates.
Related: Christine Lagarde: 'Inequality is sexist'
While serving as finance minister in 2007, Lagarde decided that the case should be arbitrated by a special panel of judges rather than a traditional jury.
Prosecutors believe that Lagarde, who was granted a second term as IMF chief in February, was negligent in dealing with the case. She was placed under formal investigation in August 2014. The offense carries maximum one year prison sentence and a €15,000 ($16,500) fine.
The IMF said that it would not comment on a case that is currently before the French judiciary. "However, the Executive Board has been briefed on recent developments related to this matter, and continues to express its confidence in the Managing Director's ability to effectively carry out her duties," said Gerry Rice, the IMF director of communications.
Lagarde was first appointed IMF managing director in June 2011.
-- Chris Liakos and Tatiana Reiter contributed reporting.