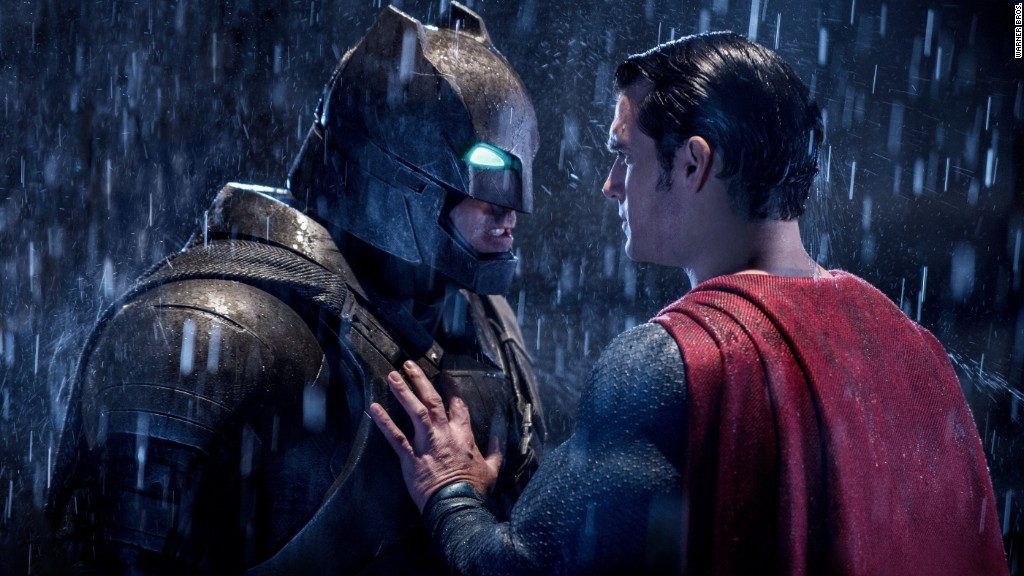 Wonder Woman already has superhuman strength, indestructible gauntlets and a magic lasso. Now she's getting her own stamps.
The United States Postal Service is issuing a special line of stamps featuring the superhero to mark her 75th birthday this fall.
The four stamps depict Wonder Woman in a series of powerful poses. She is shown wielding a huge hammer and leading the charge against injustice with her fist raised.
Related: Pickup trucks honored on postage stamps
Wonder Woman is a founding member of the Justice League, alongside Batman, Superman, Green Lantern, Martian Manhunter, Aquaman, and Flash. She is depicted as a warrior princess, based on Greek mythological Amazons.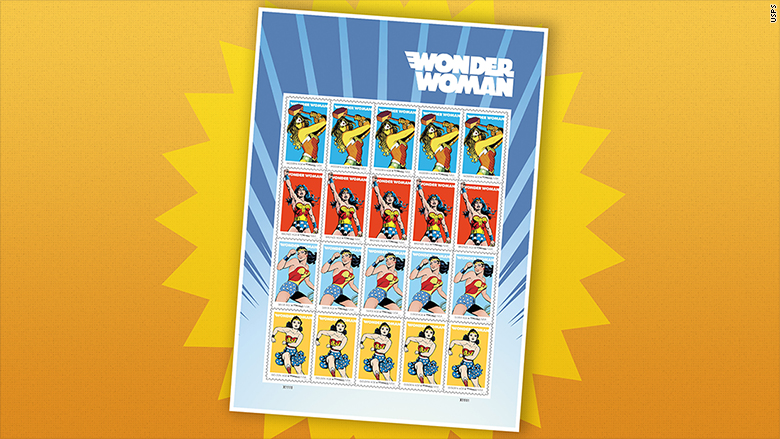 She first appeared in October 1941 in a back-up story for All Star Comics 8, when the authors wanted to test the appeal of a female superhero. Wonder Woman become popular and got her own title, the Sensation Comics.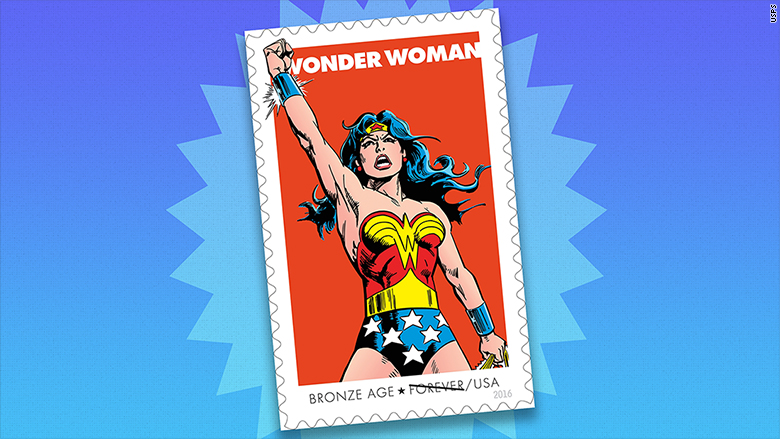 Just like in the comics, Wonder Woman wears her traditional star decorated shorts, red top and golden headband on the stamps. She is pictured with her magic lasso that forces anyone it captures to tell the truth.
The USPS said a dedication ceremony for the stamps will take place at New York Comic-Con in October.