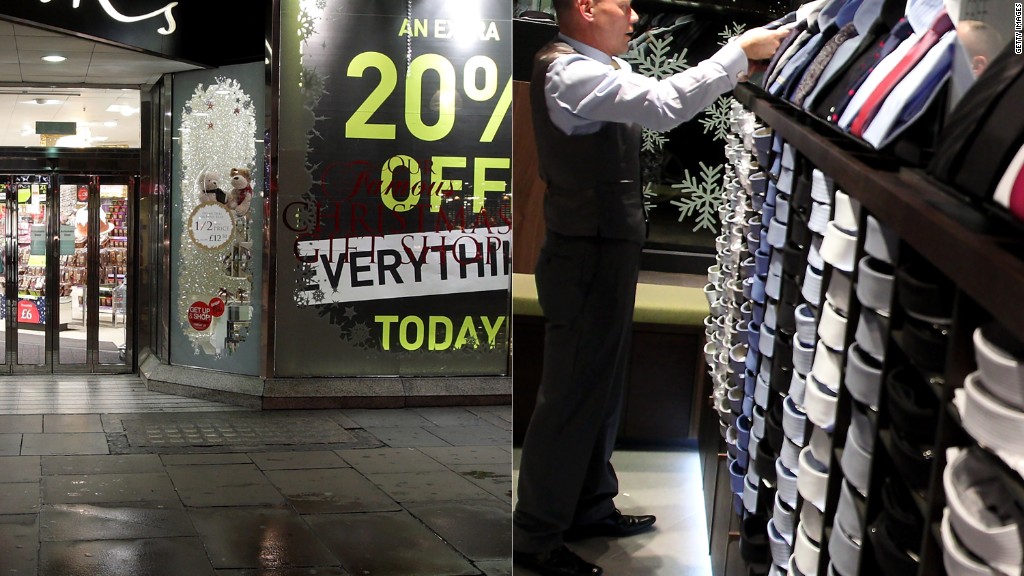 A British retail magnate could be stripped of his knighthood following the release of a blistering parliamentary report on the collapse of department store BHS.
The new report by British lawmakers is sharply critical of Sir Philip Green for his role in the demise of BHS, which left a £571 million ($750 million) hole in the company's pension scheme and could result in up to 11,000 job losses.
Lawmakers said that in the course of investigating the collapse, they found little evidence of the retail business acumen for which Green received his knighthood.
"One person, and one person alone, is really responsible for the BHS disaster," MP Frank Field, chair of the Work and Pensions Committee, said of Green. "His reputation as the king of retail lies in the ruins of BHS."
The Cabinet Office confirmed that Green's knighthood is being reviewed in a statement to Labour Party MP Jim McMahon.
The final report on BHS was published Monday after weeks of evidence gathering and interviews, which the report's authors said "resembled a circular firing squad," with different players blaming each other for the April bankruptcy.
Related: Brexit leads to 'dramatic deterioration' of UK economy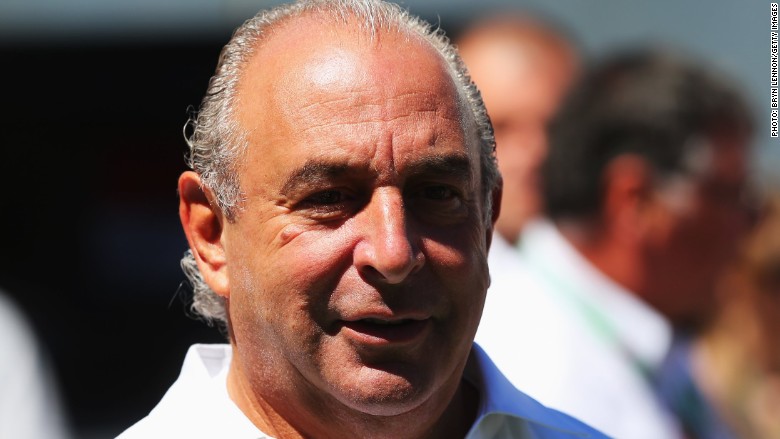 Green took most of the heat. The report said he "systematically extracted hundreds of millions of pounds from BHS, paying very little tax and fantastically enriching himself and his family, leaving the company and its pension fund weakened to the point of the inevitable collapse of both."
Green then sold the chain to a firm called Retail Acquisitions, reportedly for £1. Its owner Dominic Chappell, whom the report described as "twice-bankrupt chancer with no retail experience," allowed the company to slip into administration, the British equivalent of Chapter 11 bankruptcy.
Investigators also found fault with Goldman Sachs (GS) for lending its credibility to the doomed business deal, which "added lustre to an otherwise questionable process."
The report said that Goldman provided free advice on the transaction to Green, having turned down the opportunity to be formally engaged. Green was a long-time client of Goldman, and he paid hefty fees for the bank's private wealth management services.
In a statement, Goldman said it did not provide advice or recommendations on the deal. "Our informal work should not have been relied upon in any decision to proceed with the transaction," the bank said in a statement emailed to CNNMoney.
Investigators, however, said the bank's involvement went considerably beyond just "preliminary observations." "As it was, they had authority without accountability," the report said.
Related: Topshop billionaire vs. 20,000 pensioners
Lawmakers said the collapse created many "losers" -- chief among them the 11,000 workers whose jobs are now in danger. Already, 1,400 employees have been made redundant, according to the bankruptcy administrators.
On Monday, investigators demanded that Green make "a large financial contribution" to help cover the 20,000 at risk pensions.
Green's company did not immediately respond to a request for comment.