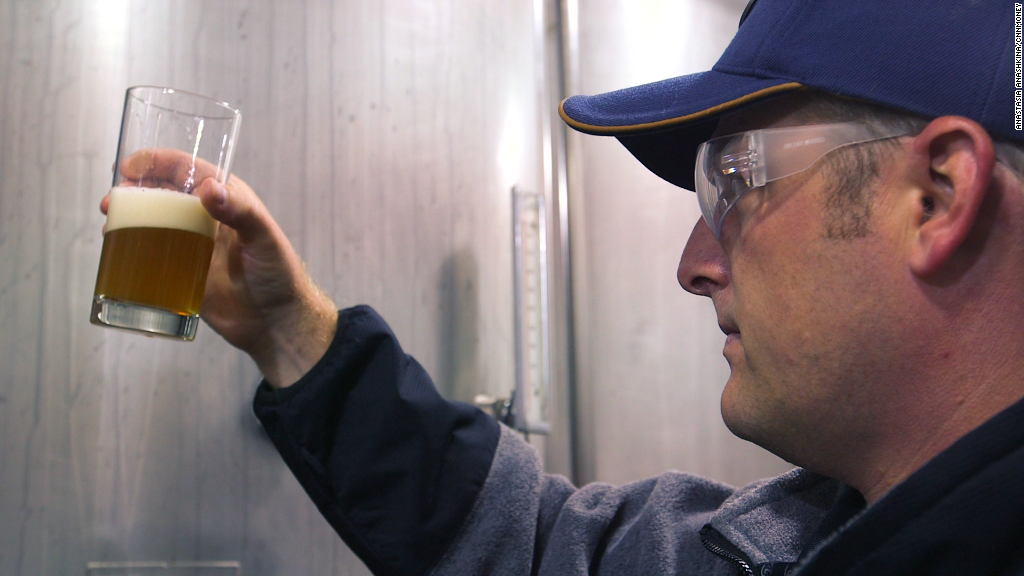 Anheuser-Busch InBev has sweetened its offer for rival SABMiller, increasing its promised cash payment by £1 per share after a sharp decline in the pound stoked investor unrest over the deal.
If the takeover is completed, SABMiller (SBMRF) investors now stand to receive a cash payment of £45 ($58.83) per share.
AB InBev (BUD), the self-proclaimed King of Beers, has been under pressure to keep the massive deal on track after the value of the pound plummeted following the U.K.'s vote to leave the European Union.
The currency's decline was bad news for SABMiller investors, who will be paid in devalued U.K. pounds for their shares.
The original takeover offer of £44 per SABMiller share had been worth $67.59 when the deal was announced in October. The same £44 will now only get you about $57.52.
Activist investors saw the currency fluctuations as an opportunity, speculating that AB InBev may be forced to revise its offer in order to placate SABMiller shareholders.
AB InBev said its revised terms are final and there will be no further increase. It did not explain why the offer had been sweetened. Select SABMiller shareholders can also choose to take a combination of cash and stock.
Related: Ford teams up with ... Jose Cuervo
The combined firm would be the world's largest beermaker by far, with nine of the world's top 20 beers by volume under its umbrella. SABMiller owns brands including Miller Lite, Pilsner Urquell and Peroni, while AB InBev sells Budweiser, Corona and Stella Artois.
Regulators in the U.S. and South Africa have already approved the deal. But the brewers are waiting for final approval from Chinese regulators and global shareholders.
SABMiller Chairman Jan du Plessis told shareholders last week that the company's board would wait until all regulatory approvals have been secured before meeting to consider the transaction.