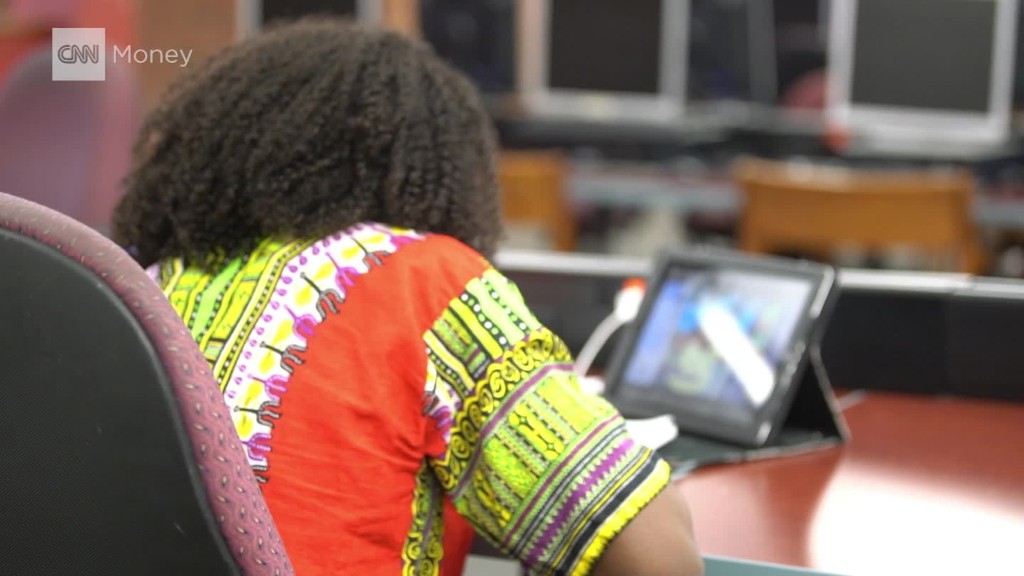 It seems the gender pay gap starts before students even get into the workforce.
A new national survey in the U.K. found that female students expect to make 14% less than their male peers in their first jobs.
The survey by student money site, Save the Student, found that the average woman expects to earn £19,662 ($25,821) per year in her first job. That's £3,326 less than the average male, who expects £22,988 per year.
And expectations on both sides are still set too low. The average starting salary after university is £25,000.
The survey also found more women than men were concerned about repaying their student loans and finding full-time jobs. This flies in the face of evidence that shows women in the U.K. are more likely to achieve better grades and find work after graduation than their male counterparts.
Women were also less confident than men about understanding the conditions attached to repaying student loans. Just one in three female students said they understood the issues.
Related: World's Top Employers for New Grads
The survey did not explain the reasons behind the gender pay gap, though a spokesperson at Save the Student told CNNMoney that "confidence about future earnings may be tied to early lack of confidence with money and money management."
It's also possible that some of the pay gap could be explained by the fact that male students still dominate subjects like computer science and math, which can lead to better paying jobs.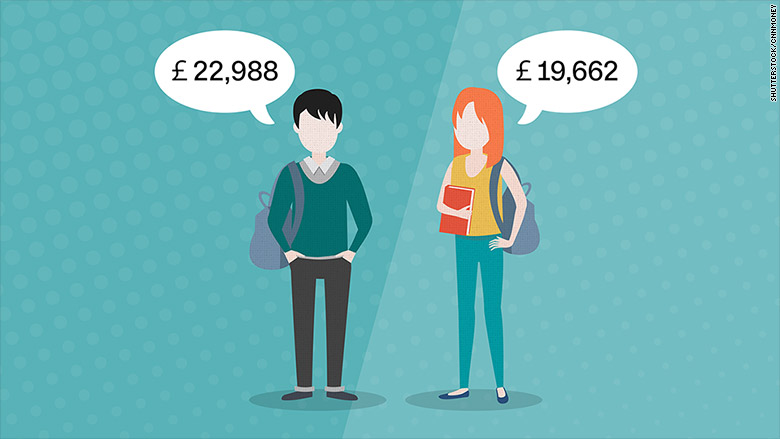 The survey was based on responses from just over 2,200 university students.