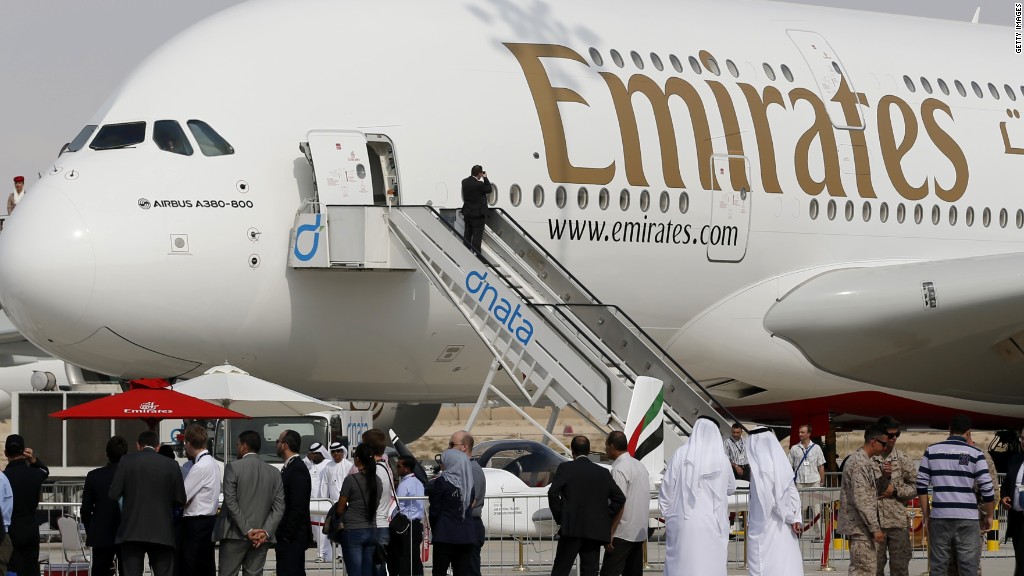 The world's busiest international airport was forced to close for a few hours Wednesday after a flight made an emergency landing.
Emirates flight EK521 from India caught fire after landing in Dubai. All 300 passengers and crew on board the Boeing 777 were safely evacuated, but the airport suspended all arrivals and departures during the afternoon. Flights have now resumed.
Dubai overtook London Heathrow to become the world's biggest airport for international passenger traffic last year.
Over 78 million passengers (or about 214,000 per day) came through Dubai airport in 2015, up 66% since 2010. That number could hit 85 million this year, according to forecasts from the airport's parent company.
And Dubai can handle as many as 90 million passengers a year after it opened a large new concourse in February.
London's main airport served 75 million passengers last year -- 3 million fewer than Dubai -- and is operating at full capacity. Atlanta and Beijing handle more passengers than Heathrow or Dubai, but many are domestic flyers.
Dubai, which has three terminals, serves about 100 airlines flying to more than 240 destinations. Terminal C is dedicated to Emirates flights.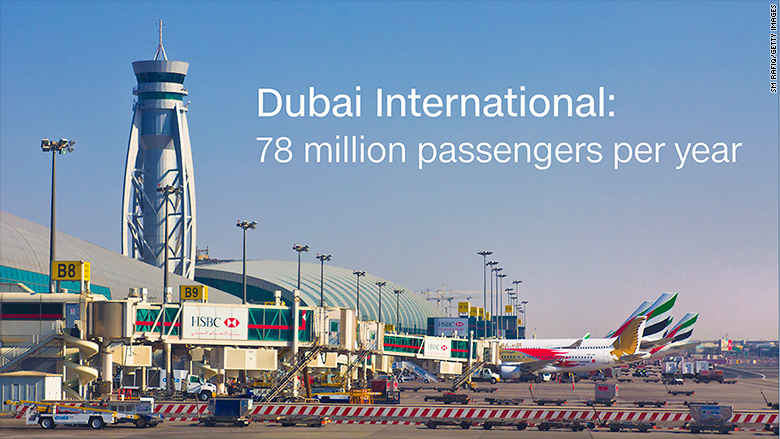 Related: Ryanair shuns U.K. airports after Brexit vote
Emirates was voted the world's best airline in a survey of millions of passengers earlier this year, beating regional rival Qatar, which took second place.
Together with Etihad, they make up a group of state-owned carriers known as the "Gulf Three" that have grown rapidly in recent years, turning the region into a world leader in aviation.
Boeing (BA) said it was "monitoring the situation" and would work with Emirates to gather more information about the accident.