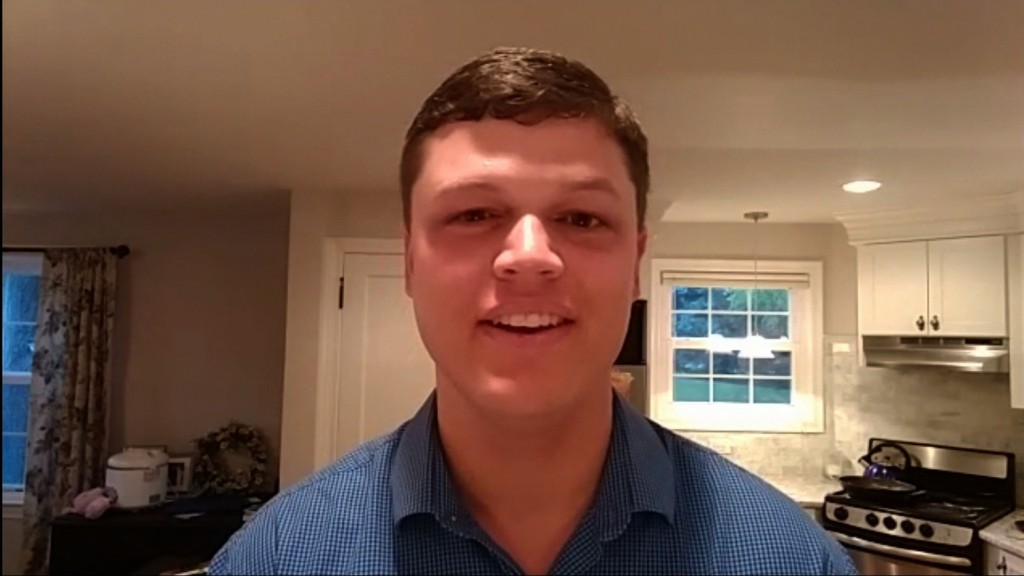 It's the get-rich-quick scheme that keeps on giving.
Eric Martin of York, Pennsylvania, is in line for a massive payday following Walmart's recent purchase of Jet.com for $3.3 billion.
Martin doesn't work for the startup retail/tech company, but he does own 100,000 of its shares thanks to a get rich quick scheme that made him an overnight millionaire.
Here's how it happened:
Last year, Martin read about a Jet.com contest to get people to sign their friends up for a preview version of its service. Whoever registered the most people would be given a prize of 100,000 company shares.
The 28-year old Martin went far beyond his friend circle, spending $18,000 in advertising on sites like Swagbucks and Gifthulk, which reward people for signing up for stuff online.
In just three weeks, Martin signed up more than 8,000 people for Jet.com's "Insider" program. The startup announced in February 2015 that Martin was the top-enroller, and handed over 100,000 shares.
Jet.com has been secretive about its finances, but 100,000 shares was easily worth millions of dollars at the time. Fusion.net estimated a value of $20 million.
The value of the shares ballooned even further when Walmart (WMT) stepped in this month with its multi-billion dollar bid for Jet.com. The deal is the largest acquisition ever of a U.S. e-commerce company.
"There was a lot of prayer involved," Martin told CNNMoney on Thursday. "I came up with the winning strategy."
He said he's now working to start a new company that connects people with great business ideas to workers who can execute those ideas.
Related: Yum! Google, Microsoft and Walmart gobble up tech companies
Jet.com -- which is like an online version of Costco (COST) -- is barely one year old and began competing with Amazon by signing up members for $50 a year and offering super-steep discounts on everything.
The e-commerce site was founded by Diapers.com entrepreneur Marc Lore. Lore sold his previous firm to Amazon (AMZN) in 2010 for $540 million, so he's known for his track record of growing big, bold companies.
Walmart's CEO said Lore will continue to run Jet.com and take over leadership of Walmart's U.S. e-commerce efforts after the acquisition closes.