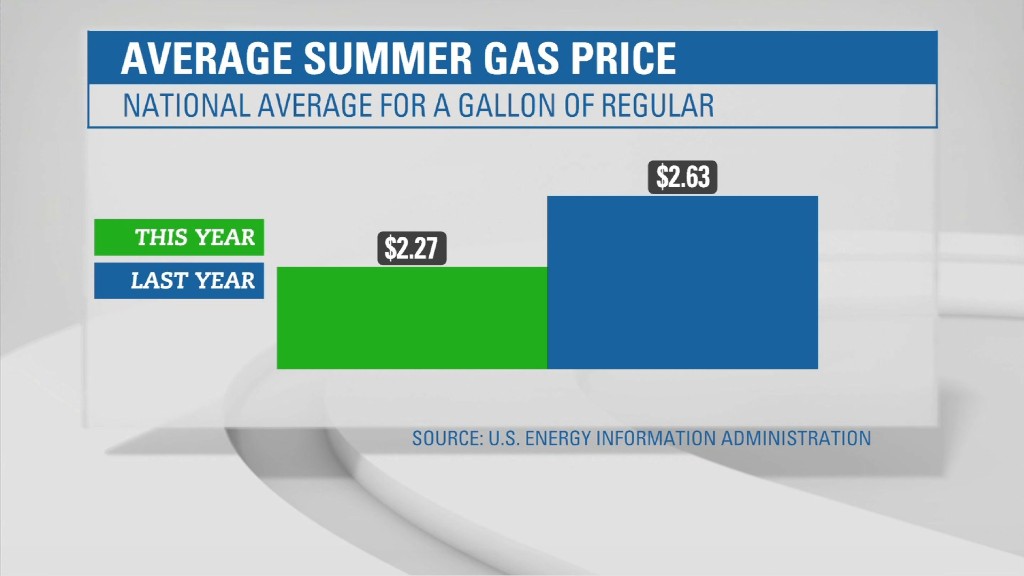 Cheap gas and an improving economy have been blamed for a soaring number of traffic deaths for a second straight year.
Traffic deaths nationally jumped 9% in the first six months of 2016 compared to the same period last year, according to preliminary numbers from the National Safety Council. That's 19,100 deaths overall.
The NSC report was released a month after the National Highway Traffic Safety Administration reported that 2015 saw the most traffic fatalities on U.S. roads since 2008.
These numbers, according to NSC president and CEO Deborah Hersman, are unacceptable. "One hundred deaths every day should outrage us," she said in a statement.
Hersman compared the traffic death rate to having two airplanes from major airlines crashing every week. "We would not tolerate that," she told CNNMoney. "Why do we allow these deaths to occur because they happen one or two at a time?"
Florida has seen a particularly grisly increase with traffic deaths up 43% since 2014, according to the NSC. During that time, Vermont's traffic fatalities surged by 82%, and Oregon's by 70%, but because they are less populous states they don't involve as many vehicles as Florida.
The NSC concluded that the increased fatalities are in part a result of the uptick in the U.S. economy, and the fall in gas prices. On average, gas prices fell 16% from 2015 to the first six months of 2016. Those lower prices and more spending money led to a 3.3% increase in the amount of miles driven from January to May of this year.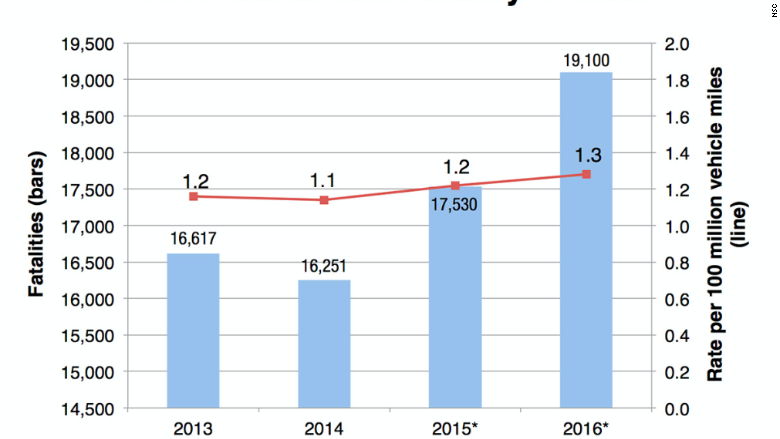 Hersman told CNNMoney that other factors include increased speed limits on rural roads and failures by state governments to make bicycling or riding a motorcycle without a helmet illegal.
Tuesday's report comes ahead of the long Labor Day weekend, when road fatalities are expected to surge. The NSC predicts 438 deaths over the three-day holiday.
One solution to traffic deaths, so often caused by human error, is a switch to self-driving cars. The ridesharing company Uber hopes to put self-driving cars on the roads as soon as 2018. But even self-driving cars have been prone to fatal errors.