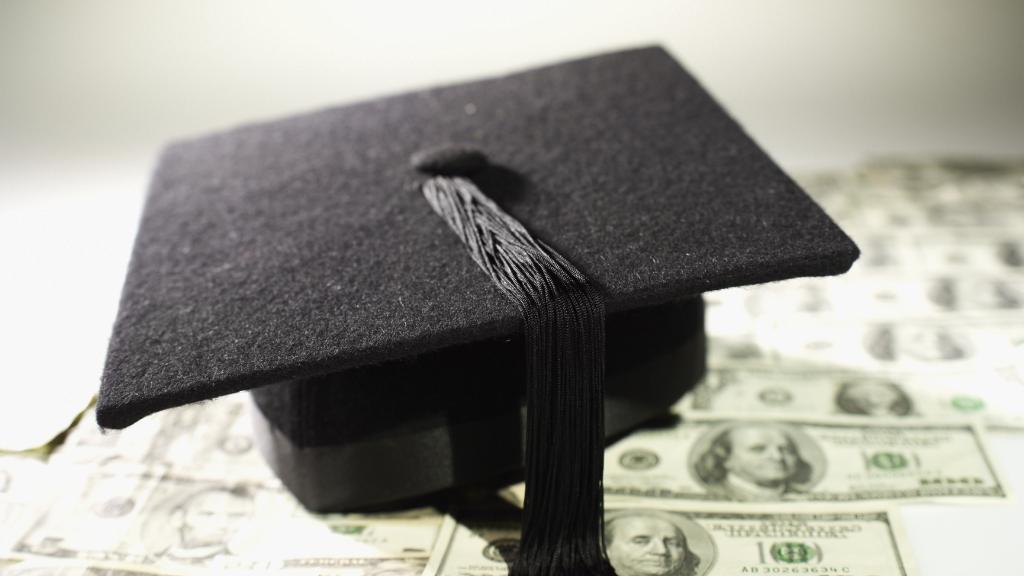 No one likes paying student loan bills. But some struggling student borrowers can be pleasantly surprised to find their lender is somewhat flexible.
New Jersey's Higher Education Student Assistance Authority (HESAA) isn't one of those lenders.
Lawmakers are trying to rein in the program after allegations of "aggressive" collection tactics have come into the spotlight.
HESAA lends to state residents and out-of-state students enrolled at schools in New Jersey. While they can get student loans from the federal government, those who need to borrow more money likely turn to HESAA or a private lender.
Despite its ties to the state (it's funded through bond sales rather than general taxpayer dollars), HESAA's NJCLASS loans don't offer the same borrower protections as federal student loans.
For example, outstanding loans won't be forgiven in the event the borrower dies while in repayment. If the parents cosigned, they are still expected to repay. And the loans don't offer any income-driven options that can lower a borrower's monthly payments to help keep them from falling behind on their loans.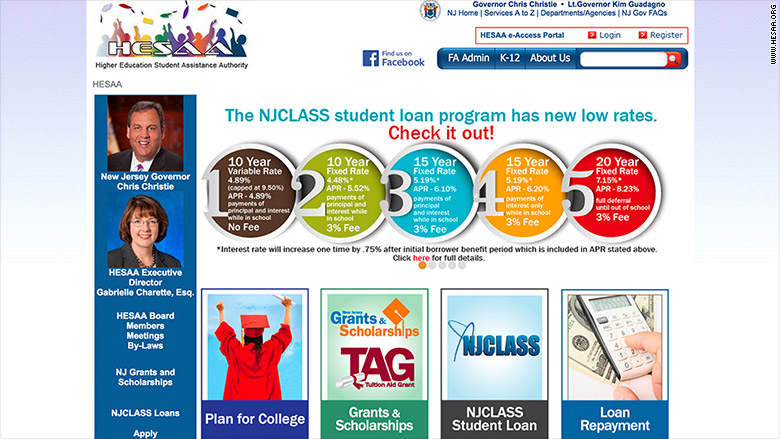 "We have to put in place reasonable safeguards to ensure that borrowers are not the victims of aggressive and unfair collection tactics by the authority," said NJ state Senator Teresa Ruiz in a statement.
Lawmakers turned their attention to the issue after a ProPublica investigation featured a woman who's stuck paying her son's NJCLASS loans after he was murdered.
Currently, the agency will only forgive the debt if a borrower dies and doesn't have a cosigner. (Most of its loans have one.) It will also be forgiven if the cosigner can demonstrate financial hardship, or if the borrower was still in school at the time of their death. Since the ProPublica story was published, it has initiated a review of that policy, but lawmakers don't appear satisfied.
Ruiz co-sponsored a bill that would require HESAA to forgive all loans, even those with a cosigner, in the event of the borrower's death. Other proposals would require HESAA to offer an income-driven repayment option, and to obtain a court order before it can garnish the wages of a defaulted borrower.
Wage garnishment is a common practice for student loans in default, even for the federal student loan program.
And don't expect an income-driven repayment plan if you borrow money from a bank to help you pay for college.
Related: Wells Fargo fined for charging illegal student loans fees
While information regarding HESAA's polices is available on its website, some borrowers and their parents simply don't expect a state student loan program to have terms similar to those of a private lender.
"Unlike federal loans, NJCLASS loans are financed through the sale of tax-exempt bonds not general taxpayer revenue," said a HESAA spokeswoman.
Those bond agreements don't allow for it to offer income-based repayment, she said, but added that because of those agreements, HESAA has been able to secure low interest rates for borrowers.
This year, the rate of a 10-year NJCLASS loan is 4.48%, while a federal Parent PLUS loan is 6.31%.
A survival guide to choosing a student loan
It's hard to find an undergraduate student loan with a lower interest rate than the Direct Loan from the federal government. This year, they carry an interest rate of 3.76%.
Federal loans are also available to every student enrolled at an accredited college -- without a cosigner. So if you have to borrow money to go to college, it's best to take that loan first.
But the amount you can borrow from that federal loan program is capped. Most students are limited to $5,500 a year, which increases $1,000 a year for the next three years you're in school.
If you still need to borrow more money to foot the tuition bill, your parents can borrow a Parent PLUS loan from the government -- but they'll need to submit a credit check. Or, you can turn to a private lender -- which will usually require a dependent student to have a cosigner.
If you're in that situation, loans can have varying terms. Here are some questions to ask in order to select the best loan for you:
- What is the interest rate?
- When does interest start accruing?
- When must you make your first payment?
- If you run into financial trouble, can you defer payments or enroll in an income-driven plan?
- Can you defer payments while in graduate school?
- In what event will the loan be forgiven? Some offer forgiveness for public teachers or non-profit workers after they make so many payments.