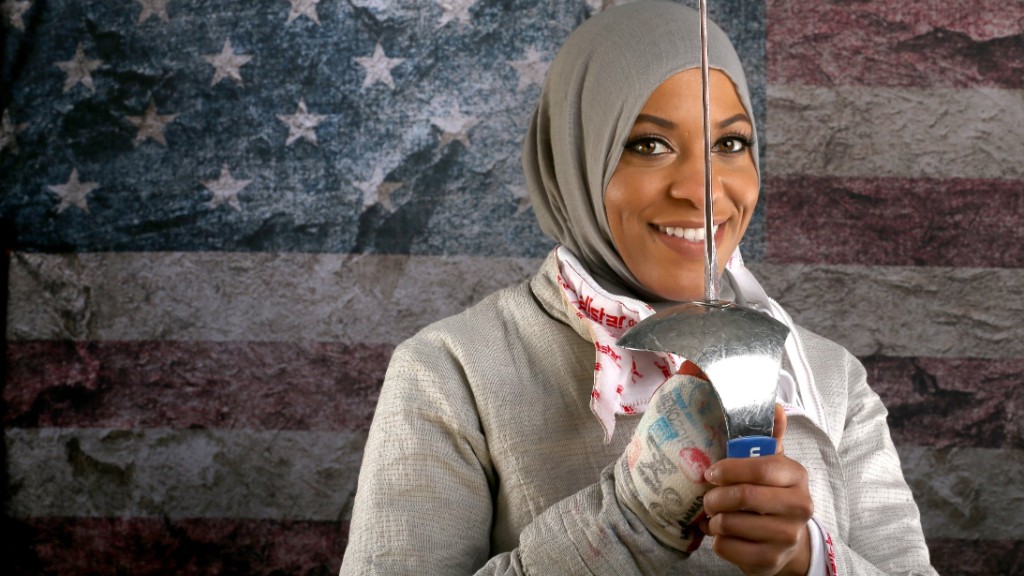 A French ban on the burkini -- a swimsuit that covers the whole body except for the face, hands and feet -- is boosting sales of the beachwear.
Often worn by Muslim women to adhere to Islamic dress codes, burkinis are at the heart of a fierce debate over the French government's ability to decide what people can wear in public. Makers of the swimsuits say the furor is giving their products big publicity around the globe.
Kausar Sacranie, who sells burkinis through her U.K.-based brand, Modestly Active, estimates that sales have increased 50% as the swimsuits have kept making headlines.
She called the ban "ridiculous," saying that "the product is there to liberate women to be part of society."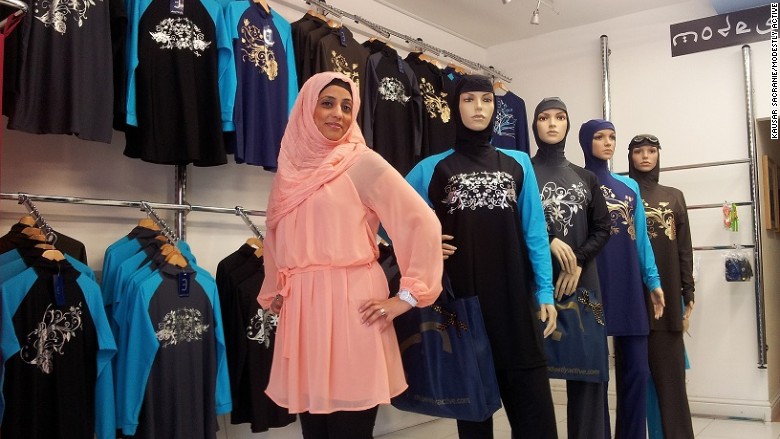 Sacranie's brand has won awards for Islamic swimwear, and plenty of non-Muslim women who simply want to be more covered up also buy her clothes, she said. She even designed a burkini for celebrity chef Nigella Lawson, who she says wanted the outfit to protect her skin from the sun.
Aheda Zanetti, the woman credited with inventing the burkini, says the French ban has raised the profile of the garment and prompted a spike in demand.
"Online sales are extremely strong," she said of Ahiida, her Sydney-based business. "I reckon sales have improved by 90% in the last week."
The mayor of the French city of Cannes, which issued a temporary ban on burkinis this month, has "done a very good thing for me," Zanetti said.
Related: Olympic fencer asked to remove hijab for photo
U.K.-based retailer Marks & Spencer has seen plenty of demand for burkinis since it began selling them internationally in recent years. It began stocking the items in its flagship store in London last year, and the company has already sold out of them for this summer.
The burkini ban at some beaches in France is the most recent move by French politicians to prohibit religious attire in public.
In April 2011, France became the first European country to ban public wearing of the burqa, a full-body covering that includes a mesh panel over the face, and the niqab, a full-face veil with an opening for the eyes.
-- Euan McKirdy contributed reporting.